Certified Business Manager - Intensive Course in Business Administration
This course practically imparts the essential contents of business administration and offers an expanded view of innovative business models and strategies. Thus, you will sharpen your commercial awareness and understand the terms, relations and challenges of business administration. Furthermore, you will develop new views of your company in order to secure its success in the future. After ten days you will know the most important instruments and be able to apply them specifically so that you can make well-informed entrepreneurial decisions and remain competitive.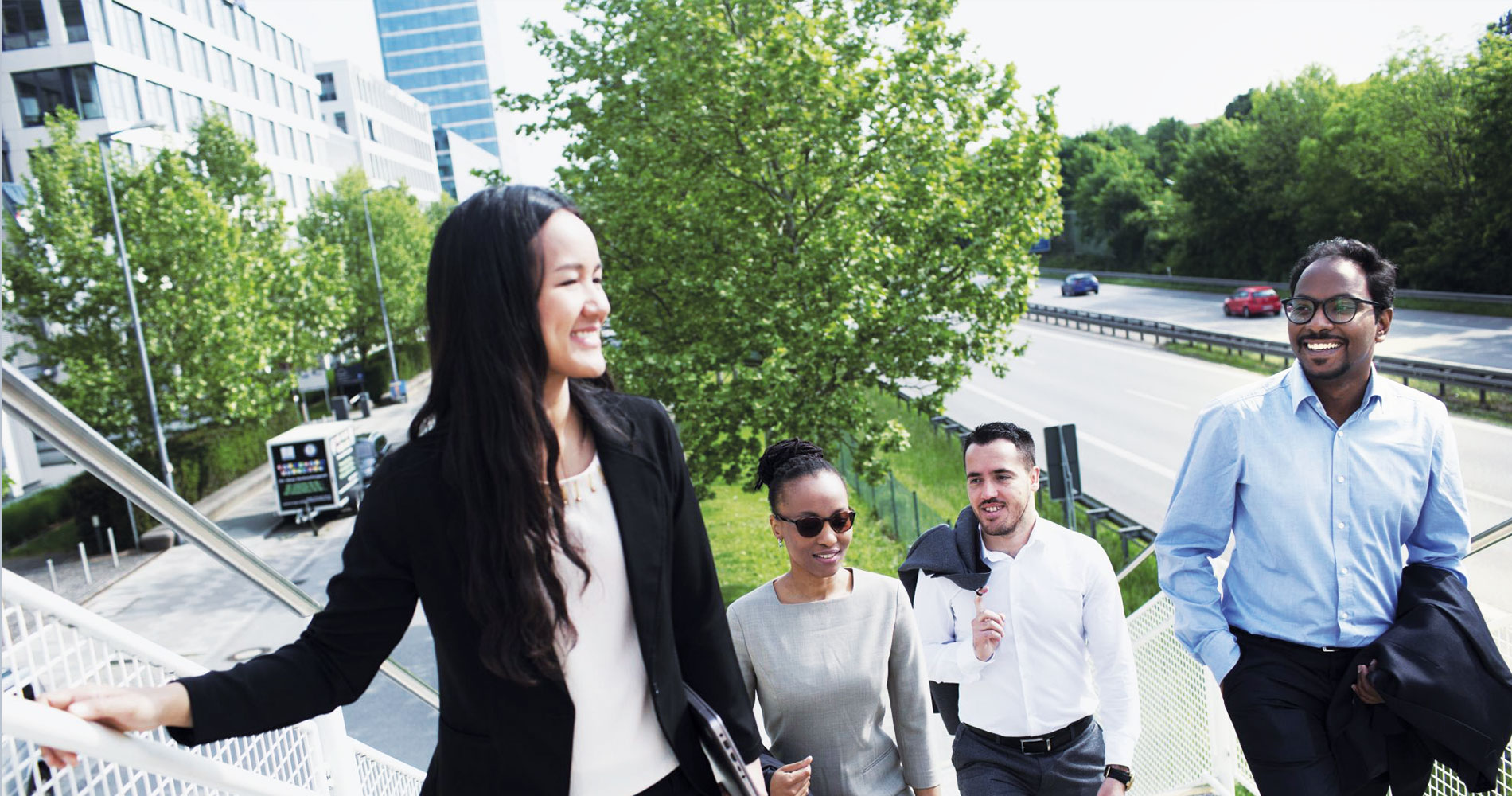 Key Facts
Certified Business Manager

Date
March 11, 2021 – June 18, 2021
Program Fee
3.390 Euro (plus VAT)
Format
Extra-occupational training
Objective of this Course
Expand your economic competence
The course will develop your managerial competence so that
you, as a manager, can defend your economic point of view,
you interpret economic connections correctly,
you are able to use strategic and operative instruments for planning and controlling,
you are a competent contact for your controlling and finances department,
you know the right tools and techniques for digital innovation in order to control transformation.

Finance and Accounting, Cost and Performance Accounting and Strategic Management and Marketing
The Certified Business Manager is divided into four modular immersions, a realBUSINESS business game, and individual technical coaching in which you will reinforce your learning transfer through a one-on-one conversation with an expert.
M1 Integrated Finance and Accounting (4 days between 11. - 19.03.)
In management control, data from the external accounting system is an essential basis for far-reaching decisions. Hence it is not only financial controlling for which sound knowledge of the company's finance and accounting systems is necessary. In order to recognize and understand the operational performance processes as a holistic picture, the relevant interrelationships must be clearly understood. Familiarize yourself with your company's processes and sharpen your business management perspective.
Course Contents
Structure of Balance Sheet, Profit and Loss Account, and Cash Flow Statement,
Principles of proper accounting and valuation standards
From Double Entry Bookkeeping to the Annual Financial Statements
Annual Financial Statements and Tax Accounts
Cash Flow Statement: necessary supplement to the Annual Financial Statements
Profit versus Cash Flow
Balance Sheet, Profit and Loss Account and Cash Flow Statement as integrated system
Understanding the differing representations of business cases in the Balance Sheet, Profit and Loss Account and Cash Flow Statement
Understanding central key figures which can be derived from the Annual Financial Statements
Dates:
11.03.2021, 09:00 am - 12:30 pm
12.03.2021, 09:00 am - 12:30 pm
18.03.2021, 09:00 am - 12:30 pm
19.03.2021, 09:00 am - 12:30 pm
Trainer: Mag. (FH) Josef Baumüller, WU, Prof. Dr. Kurt Auer, Auer Partner Consulting GmbH
Individual course price: 990 Euro
M2 Management Accounting (4 days between 25.03. - 08.04.)
Functional management accounting is essential for purposeful management decisions. In this course you will be able to deepen and update your knowledge practice-oriented. Applicability of decision-oriented management accounting is specified and worked out in numerous case studies. You acquire a comprehensive overview of the current state of development of cost accounting and profound knowledge for more complex problems.
Course Contents
Use and limitations of management accounting
The introduction of cost accounting into the operational accounting system
From cost types to Cost Object Controlling

Cost Type Accounting
Cost Center Accounting
Cost Object Accounting
Integrated Performance Accounting through complete Cost Accounting

Full and partial costs

Use and limitations of Direct Costing
Principles of Cost Finding and Planning
Effects of employment fluctuations on costs
Effects of variable, fixed and step-fixed costs on Cost Accounting

Meaning of Actual Costs and Target Costs
Decision-relevant cost information
Concept of Process Costing
Examples from practice and case studies
Dates:
25.03.2021, 09:00 am - 12:30 pm
26.03.2021, 09:00 am - 12:30 pm
07.04.2021, 09:00 am - 12:30 pm
08.04.2021, 09:00 am - 12:30 pm
Trainer: FH-Prof. Dr. Christian Kreuzer, CEO of the Austrian Controller-Institute
Individual course price: 990 Euro
M3 Finance and Investment Management (4 days between 29.04. - 07.05.)
Finance and investments are central elements of modern company management. Monitoring cash flow is the basis for securing liquidity of the company as well as controlling of cash flow and finance requirements. Profound investments secure future success potentials and thus guarantee sustainable growth. The course offers the tools for understanding and efficient management of the financial basis of your company.
Course Contents
Tasks of Finance Management (treasury)
Financial Risk Management
Liquidity as central objective of Finance Management
Liquidity plan
Cash Flow Statement
Cash Flows: Operating activities, investing activities, financing activities
Integrated statement of comprehensive income and financial statement
Projected income statement, planned cash flow statements, projected balance sheet
Cash Flow Management

Management of working capital, investments and capital

Financial Analysis (key financial figures)

Stock-oriented Financial Analysis
Flow-oriented Financial Analysis

Basic Investment Appraisal

Net present value method
Annuity method
Internal rate of return method
Complete financial plans
Comparison of methods
Dates:
29.04.2021, 09:00 am - 12:30 pm
30.04.2021, 09:00 am - 12:30 pm
06.05.2021, 09:00 am - 12:30 pm
07.05.2021, 09:00 am - 12:30 pm
Trainer: Ing. Mag. Josef Eitzenberger, MSc, Wiener Stadtwerke GmbH, Mag. Werner Fleischer, Steuerberater
Individual course price: 1,390 Euro
M4 Business Game: realBUSINESS (4 days between 20. - 28.05.)
With the business game used in this course, you assume the role of a company leader. Experience the effects of decisions and become acquainted with the internal and external factors that influence economic success and the key economic indicators. You will achieve an optimal learning transfer to your everyday professional life through the dynamic combination of the practice-related business game and several series of lectures.
Course Contents
Understanding of "company" as a complete system
Bottle necks, processes, circuits
Basics of Accounting, Balancing and Profit and Loss Statement
Interpretation and application of Cost Accounting and Cost Information
Improvement of company liquidity
Determination and interpretation of key figures
Making investment decisions
Identification of measures for increasing profits
Significance of marketing and sales
Challenges and decisions of management
Assessing and implementing strategies correctly
Applying methods of company valuation
Leading teams and joint decision making
Dates:
20.05.2021, 09:00 am - 12:30 pm
21.05.2021, 09:00 am - 12:30 pm
27.05.2021, 09:00 am - 12:30 pm
28.05.2021, 09:00 am - 12:30 pm
The business game can only be booked as part of the course.
Trainer: FH-Prof. Dr. Christian Kreuzer, CEO Controller Institute
M5 Strategy and Company Transformation in the Digital Era (4 days between 07. - 18.06.)
The digital era calls for new business models and strategies. In order to stay competitive, one must have an understanding for digital innovation and the right tools and techniques for controlling transformation. This course will give you an exciting insight into a start-up ecosystem. It will also show you how to respond to digital trends and how to drive innovation in your own company so that its current success is also secured in the future. For proactive contribution rather than just sitting tight and thus being outpaced!
Course Contents
Business models in the digital era

Necessity of change
Development and validation of new ideas
Orientation to customer demands
Leeway for action: actively shaping transformation
Best & Worst Practices

Techniques and tools for digital transformation

Collaborative Brainstorming
Transformation Toolkit
Business Model Canvas
Value Proposition Canvas

Lateral Thinking: thinking and working like a start-up
Presenting pitch ideas to convince
Dates:
07.06.2021, 09:00 am - 12:30 pm
08.06.2021, 09:00 am - 12:30 pm
17.06.2021, 09:00 am - 12:30 pm
18.06.2021, 09:00 am - 12:30 pm
Trainers: Dr. Stefan Bauer, Talent Garden Vienna, Prof. Dr. Christian Kreuzer, Geschäftsführer des Österreichischen Controller-Instituts
Individual course price: 990 Euro
Coaching: Personal technical discussion
Reflect on how you proceed in practice and secure your learning transfer.
At the end of this course, the experts of the Controller Institute will be available to you for a one-time detailed (online) coaching unit. By a consistent situation analysis, you develop the measures which are the most important for your success and which best put your ideas into practice. This unique sparring method will secure your learning transfer with sustained effects.
Course Contents
Situation analysis and requirements structure

Objectives and development perspectives
Clarification of the requirements profile
Determination of the decision-making scope
Identification of the fields of development

Creation of a personal economical competence profile

Determination of the status quo
Open points and perspectives

Sparring and Technical Coaching

Problem identification and situation analysis
Remarks on structuring and next steps
Coach: FH-Prof. Dr. Christian Kreuzer, CEO Controller Institute
Price: 200 Euro
Technical Coaching is conducted on site or by video conference.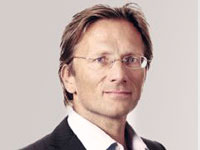 "For the Munich Business School and the Controller Institute, the performance and success of your company is the main focus. This is how the value of Executive Education is measured and this is how we want to be measured as well."
Prof. Dr. Christian Kreuzer, Course Director, CEO Controller Institute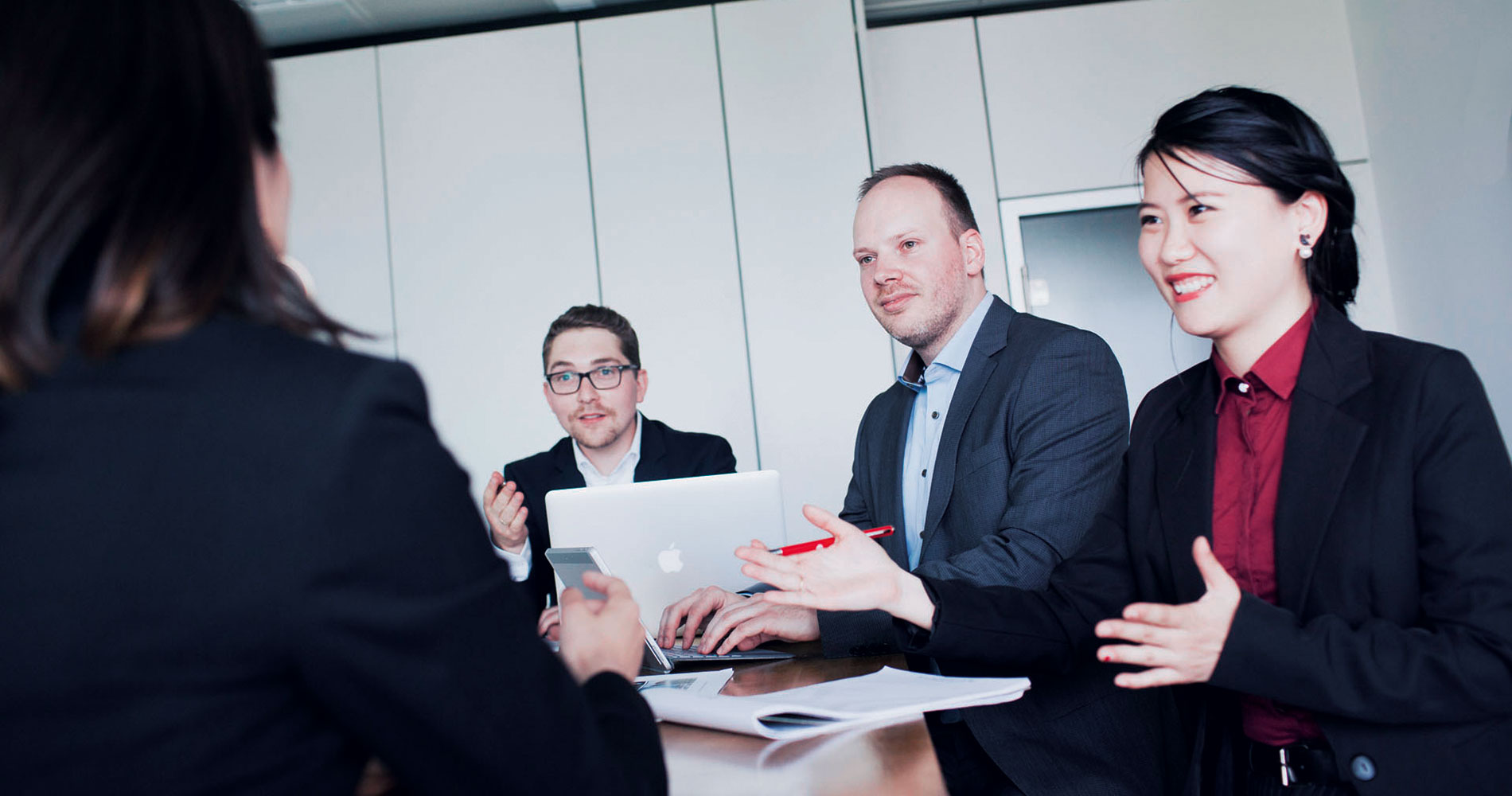 Target Group and Participants
Managers and Junior Managers with technical, legal or scientific education
Managers of marketing, distribution or projects
Decision makers who bear or share commercial responsibility and responsibility for resources

Online Info Session Certified Business Manager
We cordially invite you to our Online Info Session on November 10 at 1:30 pm!
Are you interested in this educational program? Do you have any questions about it in order to make a sustainable decision? Then we would like to invite you to participate in our online info session. You can enter directly from your PC, have the opportunity to ask questions and receive comprehensive information on the Certified Business Manager - Business Administration Intensive course.
Date and time: November 11, 2020, 1:30 - 2:00 pm
MBS offers this course in cooperation with the Vienna Controller Institute. For more than 35 years, Controller Institut has been a market-leading educational partner for business administration and management development in companies, non-profit organizations and public administration with a focus on controlling, accounting, corporate finance as well as strategy and leadership. With its three service components - training and further education, community and knowledge network - the Controller Institute offers a unique and powerful approach to learning and competence development. Every year, more than 3,000 participants take part in the Controller Institute's training and executive education programs.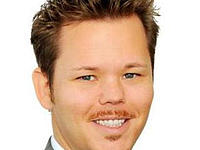 Wiener Stadtwerke GmbH, Management Group Controlling & Risk Management
Auer & Partner Consulting KG, a. University professor, management consultant and author of reference books