Training 'C-Level | CDO'
Bring digital spirit into companies
Digitalization – one of the biggest buzzwords of current times – is already transforming how we live and work. It presents companies with the opportunity to develop and improve existing business models and the chance to position themselves for a successful future. While most big players have long since identified the opportunities of digitalization, many small and medium-sized enterprises continue to lag behind. Our program qualifies you as Chief Digital Officer; nothing stands in the way of the digital transformation of your company.
Reasons to Enrol on The CDO Program

You will develop a specific, individual digitalization concept for your company.

You will cultivate a valuable network of fellow C-level professionals, which you will continue to benefit from after the programme.

You will learn how to use tools specific to the start-up domain and apply case studies to your company.

You will receive an official academic certificate from Munich Business School and 15 ECTS credits.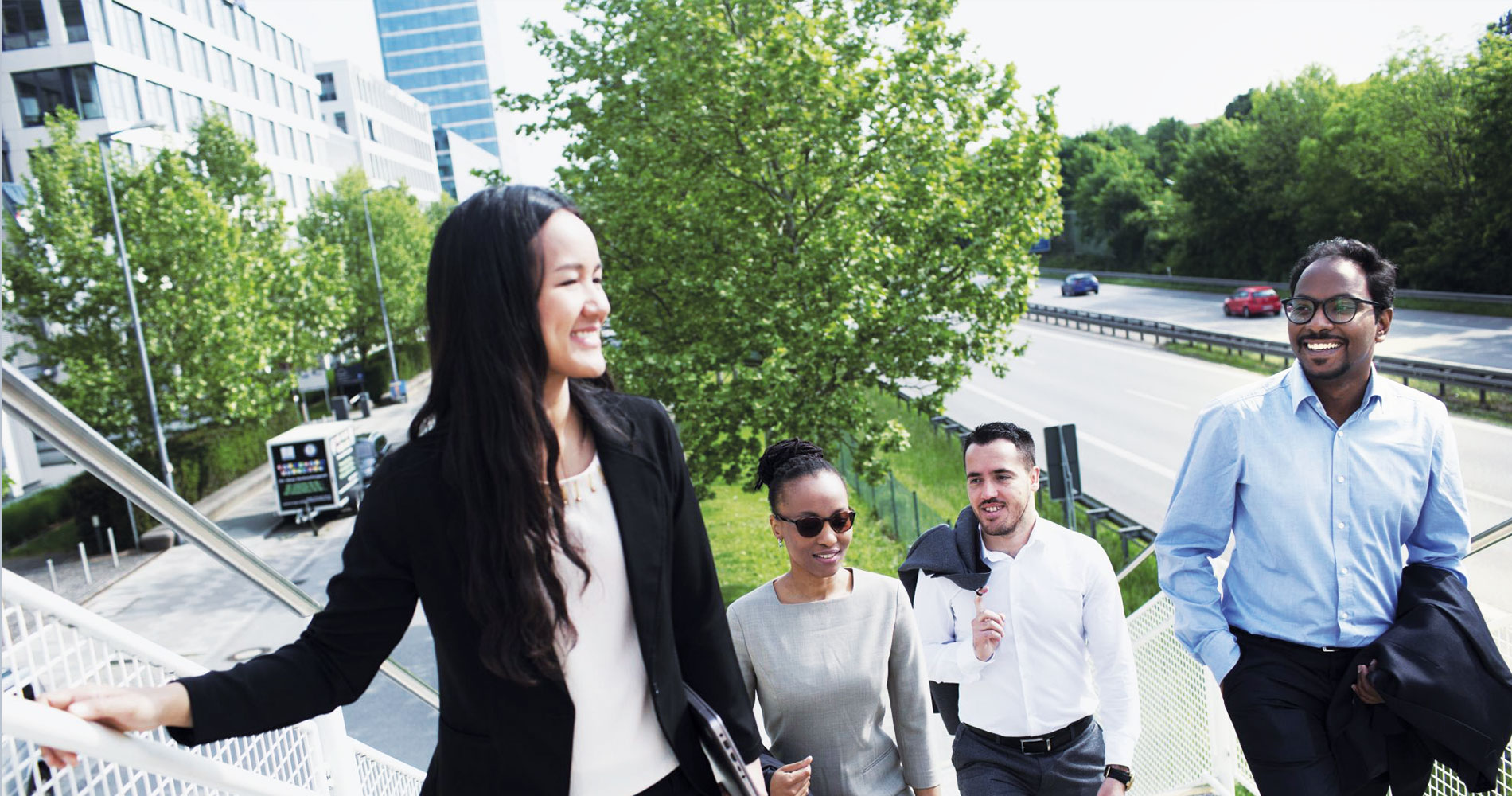 Key Facts
Chief Digital Officer

Date
February 16 - July 01, 2022
Program Fee
12,000 Euro (plus VAT)
Format
Extra-occupational training
Course Content and Objectives
The CDO programme at Munich Business School – developed in collaboration with Stanford University, Innovationswerkstatt, the Matchlabn innovation lab and Next Industry magazine – will help you to acquire extensive digitalization competencies, learn innovative management methods and get the qualifications you need to be your company's Chief Digital Officer. Upon successful completion of the CDO programme, you will be in a position to identify and seize the opportunities of digitalization for your business. You will see the working methods of the digital pioneers in Silicon Valley at first hand and develop a specific, individual roadmap to guide your company into the digital future.
During your Chief Digital Officer training, which comprises classes at Munich Business School and Innovationswerkstatt in Amberg, you will learn everything you need to know about the latest trends and topical issues surrounding the digital transformation and explore the role and duties of a Chief Digital Officer.
You will also discuss the current state of digitalization in different sectors and in your own company and compare this with the corporate culture of digital champions. In doing so, you will draw on new management methods, such as using the exponential framework and ensuring a strategy-culture fit.
This will enable you to travel your digital transformation journey step by step, based on figures collected from digital pioneers' experiences. This work includes examining key indicators and parameters (KPIs) and making organizational adjustments to implement your digital agenda. Finally, taking your own company as a reference case, you will draw up a solid and specific concept to drive digitalization forward in your business.
C-LEVEL | CDO-PROGRAM
Stages Overview

01
#understand
Immerse yourself in the everyday life of your customers and learn how they act in a changed, digital environment

02
#offer
Offer customers solutions that eliminate problems, generate real profits and make their everyday

03
#develop
Learn to develop business models for the next product generation in an agile, dynamic and fast way

04
#prove
An assertion is good, evidence is better. Prove that your ideas are feasible and get direct feedback

05
#brighten up
Create a flow with attractive task for your team and turn your colleagues into fans

06
#pitch
Convince the board of your plan, so that they invest in the 100 days to see the defined success
Online Kick-Off (16.02.2022)
Start of our CDO program 2022: Online Kick-Off on Febraury 16, 2022, 6 - 7- pm
Stage 1: #understand (23. - 25.02.2022 and 02.03.2022)
Content
Stage 1 #understanding is about creating a better understanding of the customers, the market and your own company. In doing so, we methodically fathom problems, wishes, desires and tasks. In a blended learning approach consisting of online elements and face-to-face sessions, you will experience and learn 12 scientific and practical methods from the field of analytics, which you then select and apply on a case-specific basis. On the peer group platform you can exchange experiences with the other participants and comment on them. The seminar leaders continuously accompany this learning process with valuable feedback. In a concluding Lessons Learned session, you will reflect and deepen the knowledge gained together.
Learning objective
You will learn methods and tools to evaluate customers, markets and companies analytically and understand them in depth. In particular, you will focus on the effects of digitization on the environment of these three areas. Your methodological skills in the analysis of digital influences will be developed further in a targeted manner.
Dates:
Evening before: 23.02.2022, 6 - 7 pm
Stage 1: 24.02. - 25.02.2022: 9 am - 5 pm
Preparing for stage 2: 02.03.2022, 6 - 7- pm
Stage 2: #offer (09. - 11.03.2022 and 16.03.2022)
Content
In Stage 2 #offer you will learn how to find answers to the identified needs from Stage 1 in a structured way. With inspiration and the knowledge gained from Stage 1, you will work out approaches to solutions in which the use of digital tools creates new business opportunities. Using trends and technologies, existing needs with a higher added value are visualised and bundled in an attractive, realisable range of services. Using 12 methods from the field of smart creativity, you will develop meaningful services (products / services) that deliver real added value to the addressees from customers, markets and companies.
Learning objective
In Stage 2 you will build and expand your methodological competence in the field of smart creativity. The methods you learn are not designed for crazy brainstorming, but help to solve problems, complete tasks and satisfy unfulfilled wishes and desires - always in the context of digitalization.
Dates:
Evening before: 09.03.2022, 6 - 7 pm
Stage 2: 10.03. - 11.03.2022: 9 am - 5 pm
Preparing for stage 3: 16.03.2022, 6 - 7- pm
Stage 3: #develop (06. - 08.04.2022 and 27.04.2022 )
Content
The object of Stage 3 #develop consists of the design of digital business models, products or services that systematically prepare the service offering from Stage 2 for successful market development. On the basis of prioritized business hypotheses to be established, you will develop digital products, services or entire business models that will have a wow-effect on customers. For further development, best practices are mirrored and suitable approaches are applied. On the market side, you will develop a copy strategy with target groups and corresponding market access, containing core messages and the USP of the digital service offering. All in all, these results are summarized in a business case.
Learning objective
The learning objective of Stage 3 is to build skills that will help you to develop an idea into a business concept and a sustainable business model based on digital approaches. All central elements of new business are methodically examined. You will gain knowledge of business model principles and logics, which you can then adopt and apply in your area of responsibility.
Dates:
Evening before: 06.04.2022, 6 - 7 pm
Stage 3: 07.04. - 08.04.2022: 9 am - 5 pm
Preparing for stage 4: 27.04.2022, 6 - 7- pm
Stage 4: #prove (04. - 06.05.2022 and 18.05.2022 )
Content
Content of Stage 4 #prove is the verification and validation of the business case from Stage 3, which includes a structured examination of market attractiveness, acceptance and willingness to buy by customers, technical feasibility and organisational feasibility (resources and skills). Prototyping is used to create a "minimum viable product" (click model, sketches, descriptions), which is used to conduct market tests at an early stage, obtain customer feedback and, with the help of an internal marketplace (online or real), obtain feedback from within the company and from its decision-makers. You use the knowledge gained from this to prove the service offering by incorporating the various feedbacks, if necessary in one or two iterations to eliminate weaknesses.
Learning objective
In Stage 4 you will realize that it is not the idea that is the success factor, but rather the proof in the form of internal and external evidence of success. You will learn fact-based argumentation with logical reasoning based on the decisive criteria from a C-level perspective (= duty). The most important methods for securing a digital business model will be applied in a case study and adopted for transformation to your own company.
Dates:
Evening before: 04.05.2022, 6 - 7 pm
Stage 4: 05.05. - 06.05.2022: 9 am - 5 pm
Preparing for stage 5: 18.05.2022, 6 - 7- pm
Stage 5: #brighten up (23. - 25.05.2022 and 22.06.2022 )
Content
At Stage 5 #brighten up you will learn methods and didactic approaches that will enable you to inspire customers, teams, colleagues and the management team of your company. In particular, the creation of a flow in the further processing of the digital transformation is the focus of this Stage. Flow describes the feeling of a mental state of complete deepening and complete absorption in an activity, in German roughly creative or activity intoxication. If a team achieves results in a flow experience, the team develops an inspiring power of persuasion that can hardly be resisted. This is a good prerequisite for creating acceptance with the help of promoters (=the team members) who believe in the success of digitalisation. The results from Stage 4, the rationally proven market prospects, are supplemented by emotional aspects for positioning digital transformation as an attractive development process for the organisation.
Learning objective
You will learn didactic approaches and methods for creating flow in a digital work environment of customers, colleagues and managers of a company. This will enable you to develop a social competence that will enable you to inspire people with new ideas and digital initiatives (= freestyle). You will be shown how collaboration using digital tools can be fun and how to approach cooperation with artificially intelligent systems with enthusiasm.
Dates:
Evening before: 23.05.2022, 6 - 7 pm
Stage 5: 24.05. - 25.05.2022: 9 am - 5 pm
Preparing for stage 6: 22.06.2022, 6 - 7- pm
Stage 6: #pitch (29.06. - 01.07.2022)
Content
The content of Stage 6 #pitchen includes all elements that need to be worked out in the form of a decision template to convince the top management of a company. You create this in Stage 6, so that you can use it to appear on your board and demonstrate how you can give a boost to the digital transformation in your company. The recommended course of action includes a description of the problem and a convincing presentation of your solutions with the associated value for your company. Another important component is a well-founded investment strategy, including the required resources (means, team, capacities and skills) and the expected return on investment over a planning horizon of three years maximum. To initiate the digital transformation, you present your board with an irresistible 100-day plan with clearly formulated goals, with which you, as a CDO, begin to successfully lead your company into the digital age.
Learning objective
Your essential gain in knowledge in Stage 6 is to identify the core statements that will convince your management team to tackle the digital transformation with vehemence. You will learn how to create and present a winning pitch deck with tips, tricks and stumbling blocks to be avoided. A realistic 100-day plan, against which you will be measured as an ambitious CDO, rounds off the learning objectives of Stage 6.
Dates:
Evening before: 29.06.2022, 6 - 7 pm
Stage 6: 30.06. - 01.07.2022, 9 am - 5 pm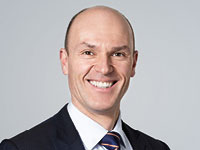 "Digitization offers companies unique opportunities. In the CDO program you can learn how to lead your company into a successful digital future".
Prof. Dr. Heiko Seif, Academic Leader CDO Program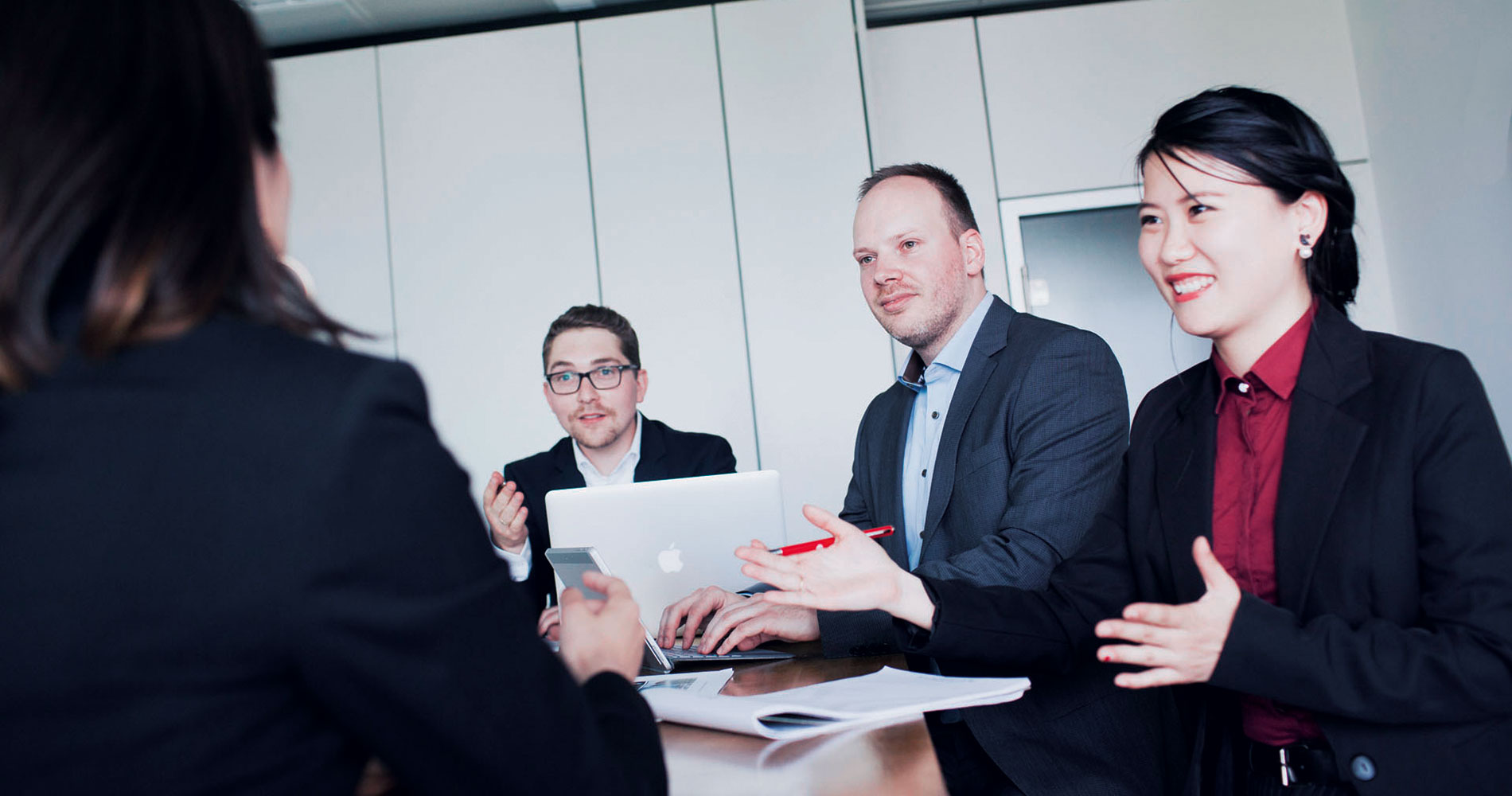 Target Group and Participants
The CDO programme is aimed at members of middle and top-level management who have been promoted to a senior management position as CDO and are seeking to develop their digitalization competencies and drive the digital transformation forward in their company:
Managing Director
Digital officers, digitalization managers, IT managers
Corporate development managers, business development managers
Digital strategy managers
Senior marketing and product managers who oversee and implement the transformation process in operational terms
Managers of the next generation of business
Leading experts on the next generation of business
Innovation managers and technology managers
Members of C-level management (CxO)
Executive management, Development Manager, Marketing Manager, Sales Manager
Number of participants: 8 to a maximum of 12 participants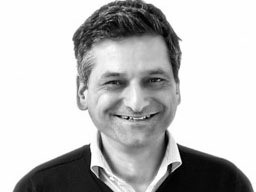 "For the digital transformation in companies, really good methods and a changed culture of thinking are needed. All of this is taught in the CDO program at MBS in an exciting and practical way. The outstanding lecturers complement each other ideally and their sovereignty allows for individual focus setting during the program. In short: The participation was really worthwhile!"
Hisham Kamal, Head of Global Technology and Product Management, NETZSCH Pumps & Systems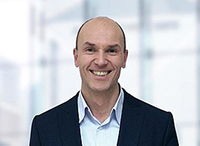 Prof. Dr. Heiko Seif is a Professor of International Management and Dean of Research at Munich Business School. He is also a Senior Manager at UNITY AG, the leading management consultancy for innovation and the digital transformation.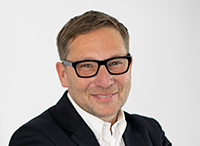 Harald Ostermann (Dipl. Betriebswirt; holder of a Business Management degree) is Managing Director of Innovationswerkstatt and accompanies companies on their journey to a successful future, systematically guiding them through idea generation, screening and evaluation phases.