WELCOME (BACK) TO THE MBS CAMPUS
INVEST IN YOUR FUTURE NOW AND START YOUR STUDIES AT MUNICH BUSINESS SCHOOL!
In Germany and many other parts of the world, the COVID-19 pandemic is showing signs of easing: incidences are declining and vaccination campaigns are having an impact. Due to this positive development, we are glad to return to face-to-face teaching at the start of the semester in September 2021 and to welcome our students back to the MBS campus. The last three semesters have shown that it is the real exchange and physical togetherness of the MBS community that makes learning and teaching at MBS unique. Nevertheless, we also know that the pandemic is not yet completely over and that the situation can change again at any time. For this reason, we offer a hybrid teaching format for all students facing visa and entry restrictions, enabling them to participate in classes live online. At the same time, the health of the MBS community remains the highest priority, so that a comprehensive hygiene concept applies and we are prepared to adapt our teaching concept should the health situation make this necessary.

With Munich Business School you are on the safe side: No matter how the pandemic situation develops, we guarantee the start or continuation of your studies in 2021. We have three good reasons for you why you should start your studies at Munich Business School right now: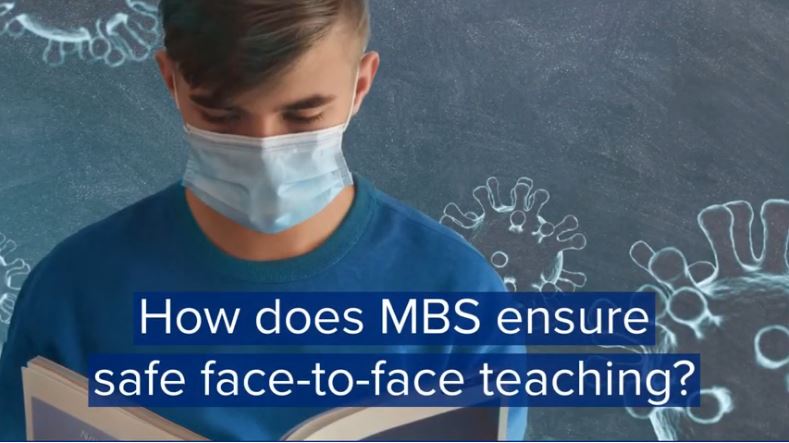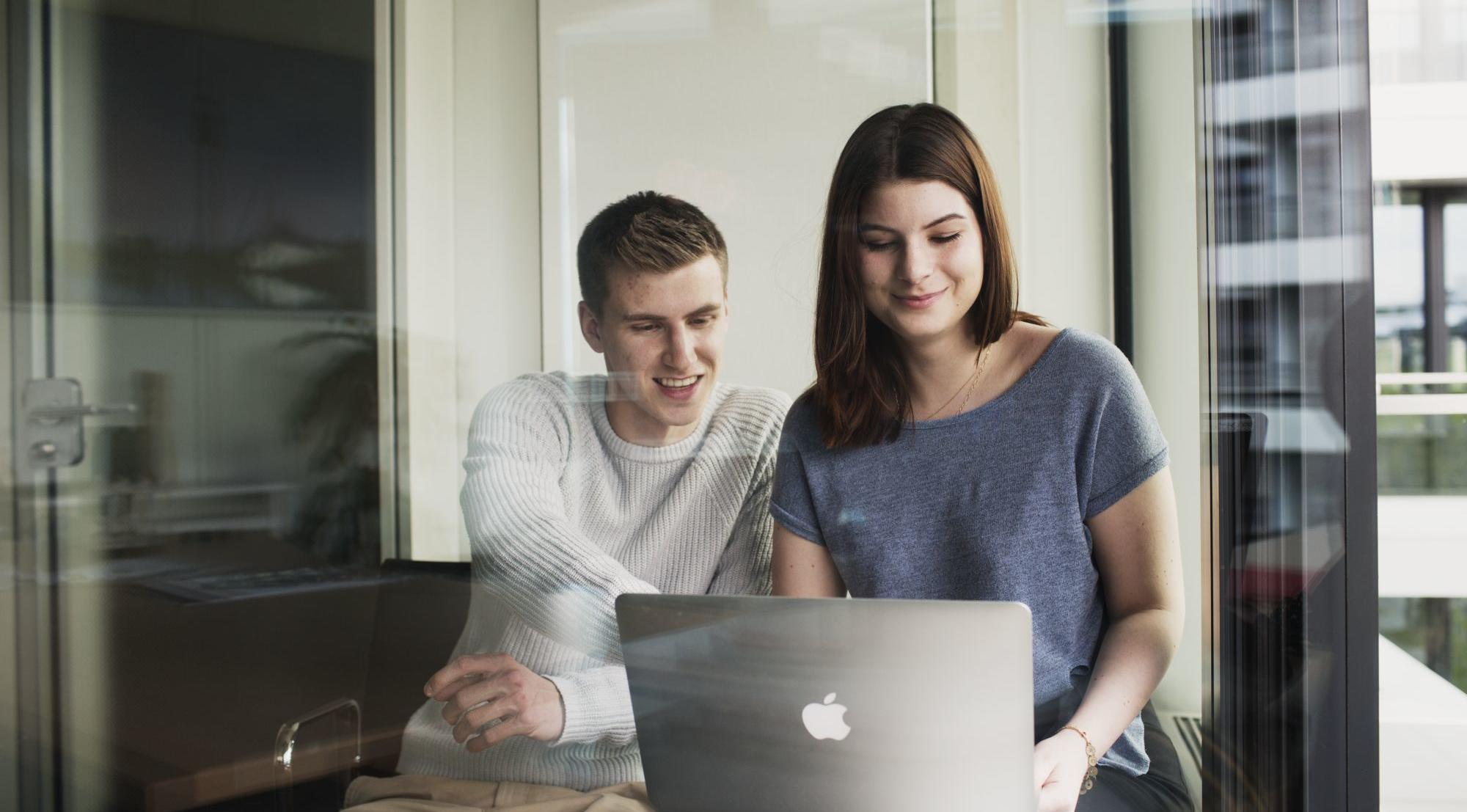 Thanks to a strong community, Munich Business School is able to react professionally and flexibly to changes and crises. After two online-only semesters and one hybrid semester with students participating in both face-to-face and online, MBS is pleased to return to face-to-face studies for the most part in September 2021. In doing so, classes will be transmitted simultaneously online so that students facing visa and entry restrictions can participate live and seamlessly continue their studies in Munich as soon as entry is possible. In case the pandemic situation worsens, MBS is prepared to convert all classes started in attendance to the online format and thus guarantee all students the continuation of the semester.
Your degree certificate is not yet available? This is no problem either; you can apply to Munich Business School even without a diploma. Simply enclose your last three certificates and submit your degree certificate by the start of your studies.
The dream of a trip around the world or a work-and-travel in Australia after graduating from high school seems to have been shattered at the moment? That's a pity, but studying at Munich Business School doesn't mean you have to give up valuable experience abroad - in fact, you can be sure of it! Don't lose any time, start your studies in 2021 and spend an unforgettable semester abroad in Australia, Asia or the USA in the second or third year of your studies! Intercultural competence and cosmopolitanism are important to us, so that all MBS study programs have an integrated semester abroad. With a worldwide network of over 70 partner universities, the choice will certainly not be easy for you!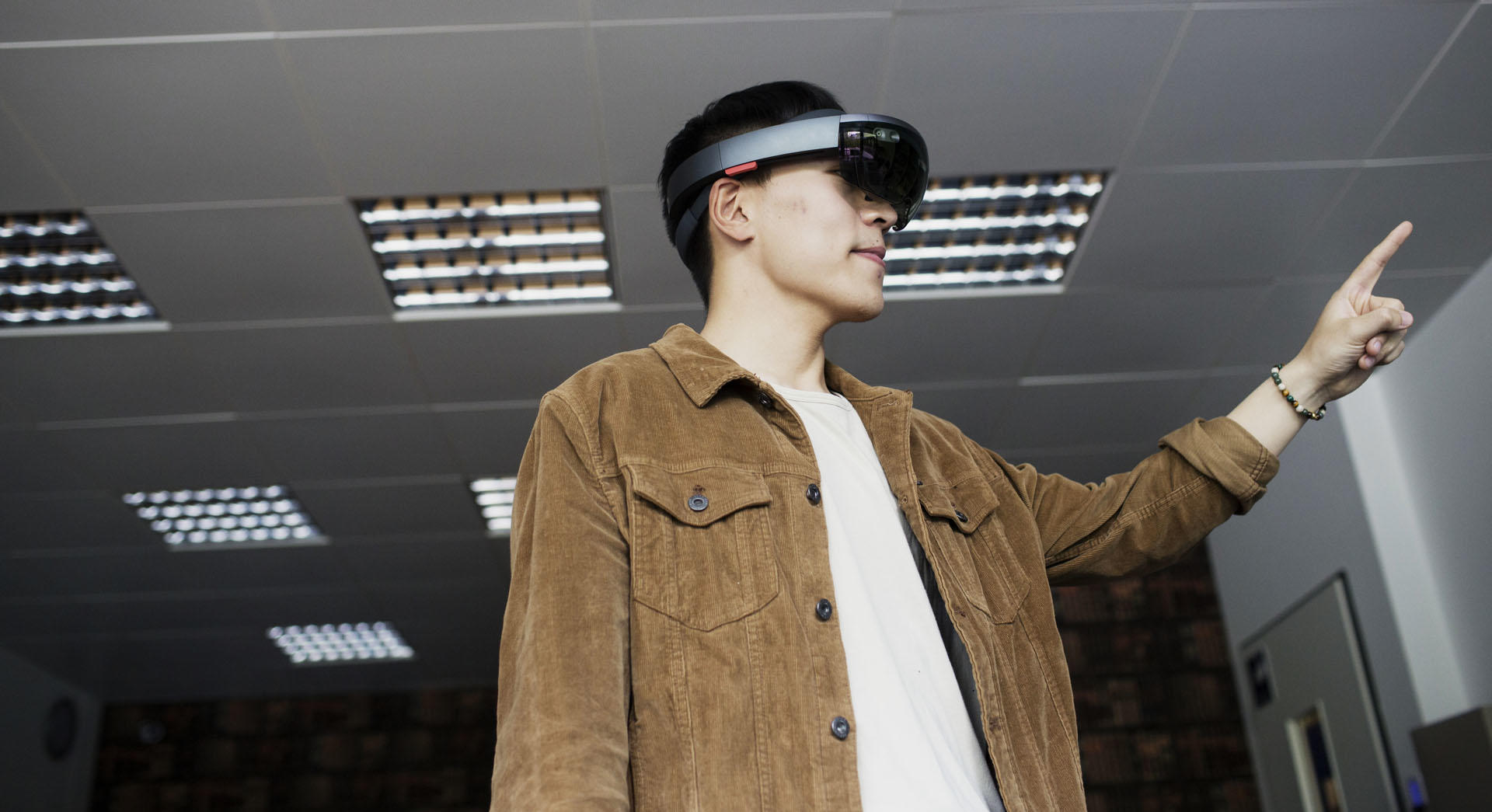 Practice-
oriented - also digital!
In addition to internationality and a strong network, practical relevance is also a central component of the curricula of the bachelor's, master's, MBA and DBA programs at Munich Business School. Even in the age of hybrid teaching, students at Munich Business School do not have to do without this. All MBS professors have both academic and practical experience and a broad network of interesting contacts. Guest lectures - whether face-to-face or virtual - with representatives from business and industry regularly supplement the regular lecture program and provide exciting insights into practice and potential professional fields.
Online and Hybrid Teaching @ MBS – What Our Students Say About It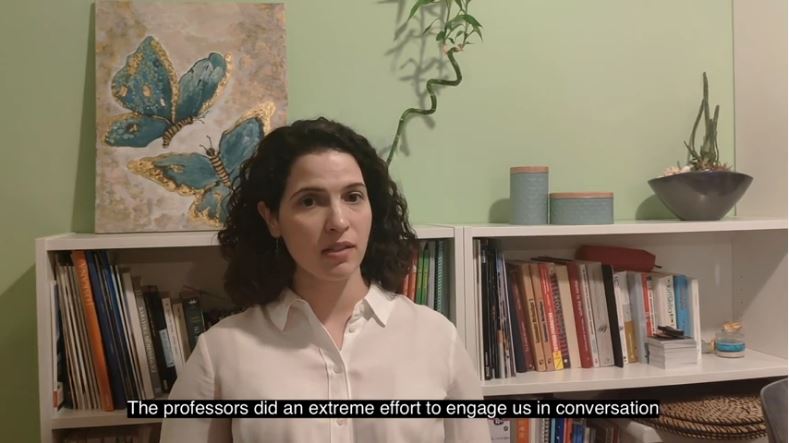 Take your future in your hands and start your studies at Munich Business School!
We will be at your side from the very beginning and support you in all questions concerning study content, the application process or student financing. Simply contact us - together we will find a solution!