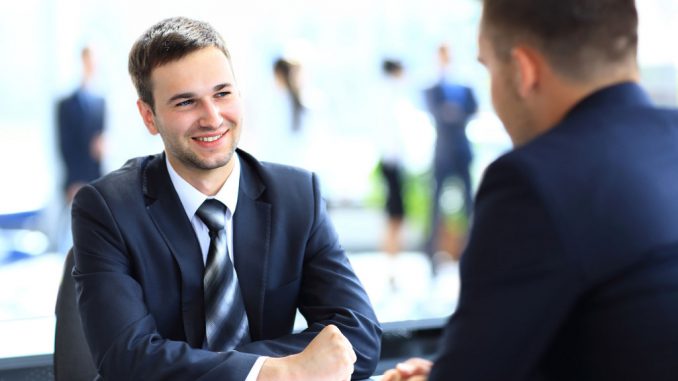 Hooray, finally another performance review! Only very few managers will react like this to such an upcoming meeting with an employee – despite much training and preparation. For most, it is a tiresome and unpleasant obligation. But with easily applicable competences in Business Coaching, this obligation soon becomes a pleasure, with sustainable benefits and great potential for both sides of the dialogue, if the following principles are observed:
Motivate your employee by interaction and appreciation
Use the performance review to find out how your employee feels:
– What drives my employee? What matters to him/ her?
– What demotivates my employee? What changes for the better are absolutely indispensable?
– What tasks bring him/ her into a state of "flow"?
– What are the employee's personal and professional visions?
– What does the employee like about the organization, the processes and the cooperation?
– What would the employee improve? How would he/ she do it? And is the employee willing to assume initiative and responsibility for it?
Method for the employee: Outline a 20-items list before the meeting: In which areas do I perform well? What do I like to do? What do I absolutely dislike to do?
Position yourself as a trustworthy and charismatic leader
Show understanding for and confidence in your employee's goals and visions:
– What – in terms of specific goals – can be implemented quickly?
– How can I, as a superior, support my employee in attaining his/ her goals?
– How can we realize ideas/ goals/ visions together?
– Do I, as a superior, have additional ideas?
– What is my employee's best potential for future development?
Method for the employee: Define your own competencies: What is my explicit motivation, what is my implicit motivation, and what are my genuine talents?
Create the basis for sustainable and efficient cooperation
Outline a plan of implementation regarding performance, development and vision together with your employee and record it in the form of a target agreement:
– What, from my view as a superior, can be improved in the mutual cooperation?
– What are my expectations towards my employee?
– How can my employee's and my expectations be aligned and integrated?
– How can I contribute to developing the employee?
– What will be our next steps and what are our agreements?
Method for the employee: The SMART "miracle question" – outline your specific vision with the SMART implementation plan.
Tips from a senior business coach*:
– Show interest and empathy! Be human! Make sure that the appraisal meeting does not turn into a Q & A session or even an "interrogation".
– Communicate a positive perspective! Speak with your employee trustfully, honestly and optimistically. Above all, let your employee speak and listen actively.
– Meet in a neutral place! This guarantees equivalence: Any "sparring" works best when it's honest.
– Be the one who sets the good example! It's not you who is driving the process; it's your employee shaping it. Merely point out options and framework conditions.
*Excerpt from "Business Coaching-Praxislehrbuch" (Practical Manual of Business Coaching) by Prof. Dr. Evelyn Albrecht, de Gruyter.