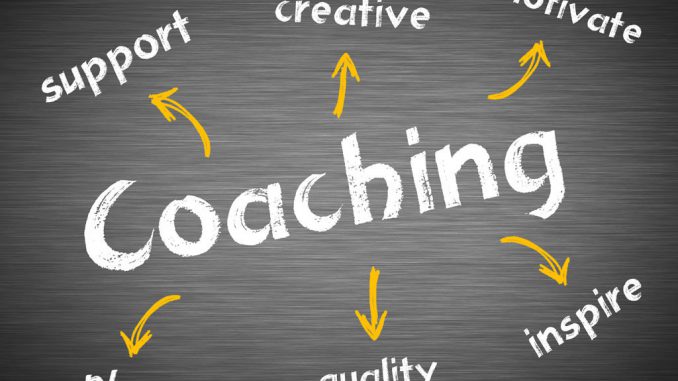 In my articles in the MBS Business Blog I already outlined several times that, unfortunately, the job title Business Coach still is not protected. The professional coaching community, and in particular the so called "Roundtable" of the most renowned coaching associations, is intensively working on it.
In parallel, however, the methodology of coaching is taking foothold in everyday routines and becoming ever more popular in the daily business routines. Accordingly, the coaching training offers are flourishing: In Germany alone, more than 400 such trainings are offered. I listed the most important selection criteria for a good training in coaching in my article Training as a Business Coach: A Guide through the Jungle of Offers.
Today, I want to discuss the question how graduates can profit from a high-end professional coaching qualification. Is the investment in time and money really worth it? And what are the hard facts of the training?
The business coach in professional routine
Training in business coaching teaches participants the theoretical foundation and background and, in addition, provides students with a practical toolkit for processing at least the following issues:
Accepting problems as interesting challenges: achieved, for example, by reframing, change of perspective and realistic self-assessment
Finding alternative solutions: achieved, for example, by a structured problem analysis, "thinking out of the box" and goal analysis
Flexible and situational decision-making and responsibility: achieved, for example, by tools for analyzing the behavior of others and oneself
Self-management competencies in an ever more complex work routine: achieved, for example, by selecting and prioritizing goals; competence analysis
Health management: achieved, for example, by methods for burnout diagnosis and prevention
Preventive conflict management: achieved, for example, by applying appreciative and coaching-specific communication
Sustainable performance improvement of employees: achieved, for example, by methods of motivation analysis and competence analysis as well as by implementation methods.
In addition, business coaching methods can help to improve the constructive interaction between dialogue partners: Employees feel appreciated, customers feel better understood, negotiations run smoother and trust in sales discussions emerges faster. All these are important factors for the professional practice of free-lancers, leaders and managers.
Methodological competence for the professional practice
Furthermore, it has – in the meantime – become commonplace to expect from the employees of an HR department that they know the quality standards of business coaching in detail to be able to ensure a highly qualified business coaching practice in their companies. This includes, at least, an adequate concept for the application of business coaching as a staff development tool as well as the suitable selection criteria and matching methods to outsource coaching to external coaches.
Trainers will be in a position to offer training courses that are customized, succeeding better and more convincingly by applying professional coaching tools.
The benchmark in company consulting standardizes consulting at eye level as state-of-the-art approach, implying interactive discussions and personalized solution finding in co-operation with the customer. This is facilitated by the communication tools of business coaching.
Project management often fails for reasons summarized under the human factor. By using business coaching methods, project managers are often in a position to significantly increase their project staff's motivation and willingness to perform.
Above all else, business coaching functions on the basis of the principles of inquiring and changing perspectives.
This, in turn, leads to a change in viewpoints and time horizon, to a detailed analysis of a current situation and to self-reflection, and can – after all – pave the way to finding new ideas and targeted goal implementation.