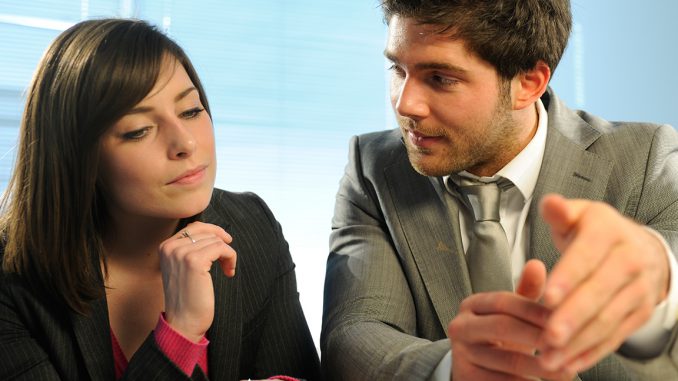 Would you hand over your most precious possessions – for example your child or your inheritance – to somebody without having checked before whether this person has the ability to deal with this at all? Would you undergo surgery or dental treatment if the person who was going to treat you were not a physician but confirmed to you that he had some medical knowledge?
With coaching, clients follow the same logic when selecting their coach. Just admit it: Nearly everybody would spend more money (and rightly so), if that would increase both the coaching quality and its prospects of success!
So, with "coach" as a non-protected term (analogous to "child carer" or "financial advisor"), how can you be sure to confide your individual professional and private issues to somebody who will treat them professionally and purposefully?
It becomes even more critical with the "pseudo seals": Ostensibly accredited institutions or individuals seem to be qualified but (mostly) are not. Everyone can establish a company outside of Germany and call it a university. At a closer look, the participation in rankings, and the awarding of quality labels, like for example "Super Coach 2016", frequently turn out to be subtly subjective, at times even consciously deceiving clients to better market certain business fields in coaching.
Which criteria do we have to observe in order to avoid falling for the tricks of these con men?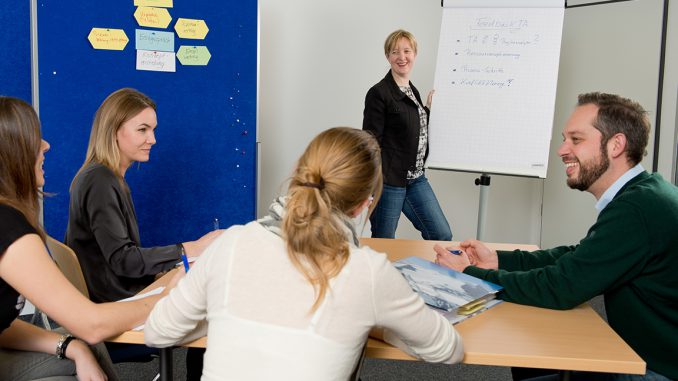 What follows is a checklist of 12 items, arranged according to the most important categories, to support your pre-selection:
The Qualification of the Coach
Your coach should have completed a certified coaching training with the accreditation of at least one of the 13 RTC coaching associations (Round Table of the Coaching Associations*).
Your coach should have at least one personal accreditation of one of the 13 RTC coaching associations: Enquire about the accreditation of your prospective coach and verify its authenticity on the basis of the RTC membership list!
Review at least three different coaches and compare not only their business experience but also their motivation and interest in professional development!
The Expenses of a Coaching Session
A preliminary talk should be free of charge but may be done by phone.
All too competitive offers are dubious. Professional coaching sessions under 100 Euro are to be taken with the utmost caution. Experienced and successful coaches generally charge a significantly higher price – and they are worth it! Ask for the hour rate (60 minutes). Attention: Frequently, an hour is calculated with 45 minutes only!
Blocks: As with consulting services, coaches also like to sell block programs. Units of more than two hours are critical. Half-day or full-day sessions are much too demanding (for both parties!) and less productive. You should refuse such offers!
Sessions of 10: Enquire about the approximate time frame that might be needed to cover your issue. Beware of discounts for multiple sessions and standard en bloc sessions! Always insist on an explanation of why your issue would take so much time!
The Coaching Location
A professional coaching session will take place in a professional and sheltered space (protected from the eyes and ears of third parties), neither in the home of the client or the coach nor in a hotel room or else.
Virtual coaching (by phone, e-chat or as blended coaching) makes it easier for both the coach and the client to save time (and therefore money). Yet for the diagnosis, the client's body language is extremely important for the coach and also for creating mutual trust. Choose this virtual instrument only as an exception and not as the standard arrangement!
The Type of Coaching
When your coach constantly gives you advice and talks about his personal experience, you will be influenced, if not manipulated, in your decision-making processes. Check the shares of conversation in a session: Your coach should talk less than 30 percent of the entire time! Watch out whether he asks questions you have not yet asked yourself in that way!
A good coach will explain his methods to you and will not work methodologically manipulative, i.e. without having explained you his methodology and its effects on you. Check whether your coach is working on the basis of (generally accepted coaching) methodologies and has explained these to you before applying them!
An important coaching component is the long-term effect on the client and his own processing of his issues. These phases are essential and should be supported by complementary questioning. Therefore you should check whether your coach gives you "homework" or prefers to treat these tasks during the coaching sessions (that would be buying time)!
In case of questions or dubious coaching practices, you can additionally always contact and consult a board of arbitration at one of the prestigious coaching associations (e.g. DBVC, EMCC, QRC). They will assist you and also take action against such infringements via consumer protection institutions and the press.
Good luck with your selection, and have a successful coaching!
*The following associations have joined for the Round Table of Coaching Associations (RTC):
Berufsverband Dt. Psychologinnen und Psychologen (BDP)
Berufsverband für Trainer, Berater und Coaches e.V. (BDVT)
Deutscher Bundesverband Coaching e. V. (DBVC)
Deutscher Coaching Verband e. V. (DCV)
Deutsche Gesellschaft für Coaching e. V. (DGfC)
Deutsche Gesellschaft für Systemische Therapie, Beratung und Familientherapie (DGSF)
Deutsche Gesellschaft für Supervision e. V. (DGSv)
Deutscher Verband für Coaching und Training e. V. (dvct)
European Association for Supervision and Coaching e. V. (EASC)
European Mentoring & Coaching Council Deutschland e. V. (EMCC)
International Coaching Federation Deutschland e. V. (ICF)
Qualitätsring Coaching und Beratung e. V. (QRC)
Systemische Gesellschaft e. V. (SG)