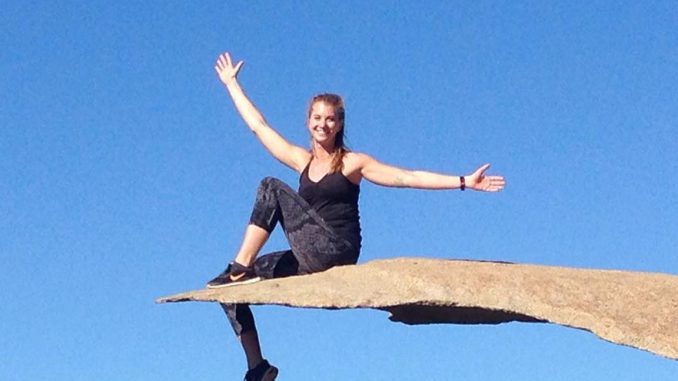 On the SBC Blog from Abroad, Roberta Hepe shares her experiences of her semester abroad at Alliant International University in San Diego, California.
Why did you choose this partner university?
I wanted to go to the US and asked students who had already spent their semester abroad there for their opinions. After some research, I chose San Diego and Alliant International University.
How is the student life abroad different from your day to day life (both in school and outside) in Germany/ Munich?
My classes were in the evening and I spent less time in class. This fortunately allowed me to go surfing during the day time and explore the city and still focus on my classes.
What was your best/ worst/ funniest experience abroad?
I visited Las Vegas. That was an extreme experience. Very good, but extreme. In January, my roommate and I went to New York, which was also very cool.
It's an interesting experience to not have your own room but to share a room with a stranger. Fortunately, this was working out well in my case.
How were the sports options at your partner university?
Since Alliant International University is a little bit outside of the city and I chose not to live on campus, I didn't use their sports programs. I followed the lead of my roommate who is studying at SDSU. Through her university I was able to take an inexpensive surf course. I also signed up for a gym and had everything I need there.
Which tips and recommendations do you have for future students at the partner university?
Definitely look for a place in Pacific Beach (Kamo Housing is a good place to start). There you can easily connect with others and it's a great neighborhood. I would caution you against living on campus. It's not really centrally located. Otherwise I would recommend travelling and using the time as best as possible. And, of course, learn to surf (Aquatic Center)!
What conclusions do you draw from your semester abroad and what are you taking with you for the future?

I am glad to have gone to San Diego. I appreciated the experience of going alone and not following someone else to the semester abroad.