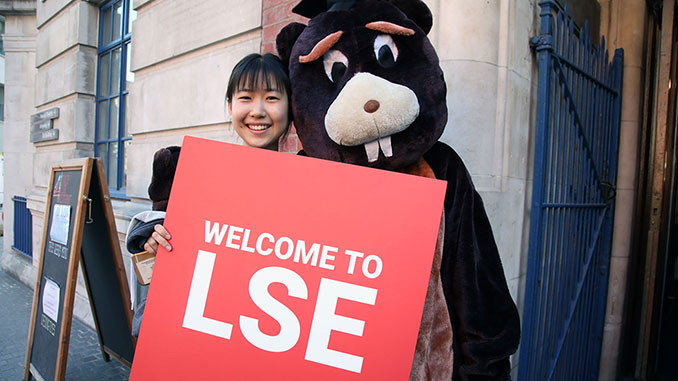 After having finished their studies, Munich Business School's Bachelor graduates start careers in large international corporations, enter their families' businesses, or set up their own startups. Most of them, however, decide to further deepen their knowledge acquired in the Bachelor International Business with a subsequent Master degree, and specialize in a subarea.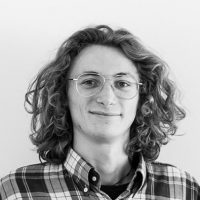 One of them is Moritz Profanter. Born in South Tyrol, he joined MBS in 2015 for his Bachelor studies, eventually graduated last year, and applied for a Master program. Not at any university though, but at one of the most renowned at all: we are talking about London School of Economics and Political Science (LSE), part of the University of London and – alongside Imperial College London, University of Cambridge, University of Oxford, and University College London – counted among England's so-called G5 Super-Elite Universities.
With students from around 150 countries, LSE is one of the most international universities in the world. The list of alumni and lecturers reads like a "who is who" of internationally famous personalities from politics, business, and science. John F. Kennedy did his studies here, as did George Soros, David Rockefeller, Mick Jagger, and current German Minister of Defense, Ursula von der Leyen. Current and former LSE lecturers include British-Austrian philosopher Karl Popper and American economist Paul Krugman. The latter, by the way, is one of a total of 18 Nobel Prize winners who have either studied or taught at LSE.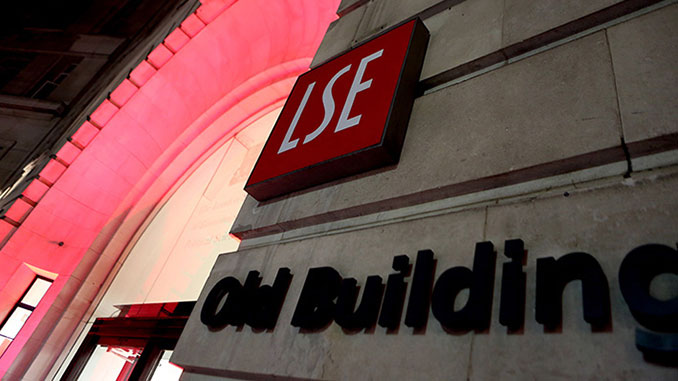 One can imagine how sought-after a place at London School of Economics is: just about every 12th applicant is eventually admitted to the elite university. Amongst them is Moritz, who will begin to study in LSE's Master in Philosophy of the Social Sciences program in September.
Professor Dr. Patricia Kraft, Vice Dean Learning and Teaching and Academic Director of the Bachelor International Business study program at Munich Business School, sat down with Moritz to talk about his path from MBS to LSE.
Hello Moritz, and congratulations on your place to study at LSE. Let's start from the beginning: you completed your Bachelor here at MBS last year. Why did you decide to add a Master degree?
During my Bachelor studies, I got a lot of insights into the different areas of business administration, and gained significant practical experience as well. Since the range of subjects is very broad, a Bachelor program alone is just not enough to cover all topics in detail. That's why after graduating, I felt the need to further deepen my knowledge in certain subjects.
In addition to a solid general education, for which a Bachelor degree is a great foundation, it is also important to me to develop sound scientific expertise in individual subject areas. For me personally, this is an essential characteristic of a student. For this reason, and because of my general curiosity and desire to study, I decided to do continue with a Master degree.
How did you find out which Master program is best for you?
In the course of my Bachelor studies, I noticed more and more clearly that I don't want to pursue a classic, business-focused Master degree. Hence, a Master in Management, Marketing, or Finance was out of the question for me.
Rather, my interest accumulated at the interface between economics and philosophy. I have always been interested in topics such as behavioral economics, or philosophy of economics and rationality. The economics subjects and the modules in "Business and Cultural History" at MBS have confirmed me to do so. During the last semester, I started researching the Internet about various universities that offer such programs.
In addition, I read reports from students, visited information events, and read up on some philosophers and economists. I also asked some friends who studied in England for advice and opinion.
The search was difficult for me at the beginning because there are not many programs that combine economics and philosophy. And the programs that are offered are very popular and sought-after, which means that the admission requirements are very high. It turned out that universities in England tend to offer a wider range of programs in my desired field of study, and I decided to apply primarily there.
My first choice fell on Economics and Philosophy in London, my second option were pure economics studies at universities in England or Italy. Even though most universities required an economics-related Bachelor degree, I applied. It was important for me to study at a good university and in English, either in England or in Italy, my home country.
Why did you finally decide for London School of Economics?
I became aware of LSE very early on in my search because it specializes in socio-scientific research and studies. In addition, it is one of the leading institutions worldwide at the interface of economics and philosophy, with very good professors and research centers. The Master program in "Economics and Philosophy" seemed to be made for me.
Economic subjects are in the foreground here, and in addition, one can choose courses from the philosophy programs' curricula. Unfortunately, this particular program is also one of the most sought-after, and you need a Bachelor degree in economics as well as a very good GPA. Nevertheless, I applied because I was very motivated and put a lot of effort into my motivation and reference letters.
To my astonishment, it worked out. Not for my first choice, but for the second, "Philosophy of the Social Sciences". Philosophy is in the foreground here, and you choose individual economics modules as minor subjects. Since the program is very similar to my first choice and I am very interested in philosophy, I decided to enroll.
Which aspects of the MBS studies were particularly helpful for the application?
The contents from "Business and Cultural History" and the economics subjects certainly contributed the most to me getting a place at LSE. Above all, the philosophy module helped me to extend my interest and knowledge concerning philosophical topics. Furthermore, in my Bachelor thesis, which was supervised by Professor Dr. Müllich, I dealt with philosophical questions and analyses from a business ethics perspective. I tried to smartly incorporate all these aspects into my personal statement.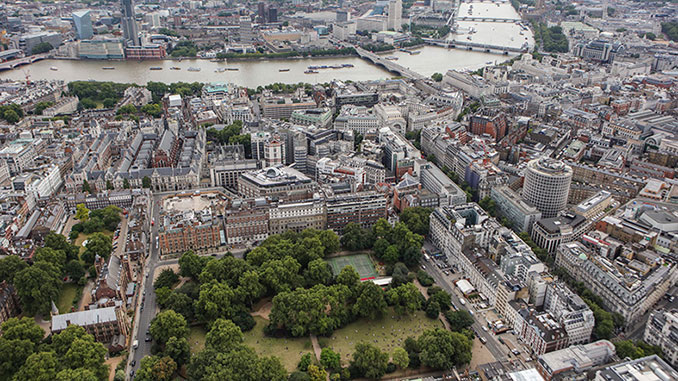 What tips do you have for future Bachelor graduates who, like you, would like to do a Master at an elite university?
First and foremost, I have to say that I was definitely very lucky in the selection process. I didn't fully meet the admission requirements, but I was still offered a place to study. That's why everyone has a chance, and you shouldn't be discouraged if you don't meet 100% of the requirements. As long as you are motivated, hooked on the study program, and can put this down on paper with good arguments and "evidence" from your studies and your personality, you are an interesting prospective student for any university.
In addition, you should already start thinking about your further studies during your last Bachelor semester, start to look more closely at interesting universities, and find out as much as possible about your desired Master program. Some universities provide specialist literature in advance, which you can make use of to prepare for the application and to read into the subject. It is primarily a matter of understanding the mindset and the sphere of your desired subject area, and of forming a personal opinion as to how you think of it.
It is also an advantage if you have already worked in your first somewhat specific field of research that you want to deepen in the course of the Master program – with the program ideally helping your cause. Good universities demand that you really have an idea of the subject and a personal connection – and that you are able to convey this to others.
It is also important for universities such as LSE that the applicant fits into their research mentality, and corresponds to the general "spirit" of the university. In my opinion, one might also consider how to align one's Bachelor thesis with the desired Master program, and already think about how one can cleverly incorporate it into one's application. After all, the Bachelor thesis is the only relatively large research project of a Bachelor graduate, and tells a lot about his or her research ambitions.
Of course, an interesting and unique curriculum vitae as well as strong academic achievements in the subjects relevant to the Master program are important factors as well.
What are your plans for your professional future after your Master degree?
I still have few concrete ideas about my future assignment. But I would be interested to gain some experience in research or development institutes, e.g., at the World Bank or the World Economic Forum. But that's still written in the stars.
I can imagine my academic future more clearly though. After my Master degree, I could well imagine adding a PhD, as long as my desire to research and study doesn't leave me.
Thank you very much for the detailed interview, Moritz, and all the best for your Master studies and the time after!
All images © London School of Economics and Political Science.