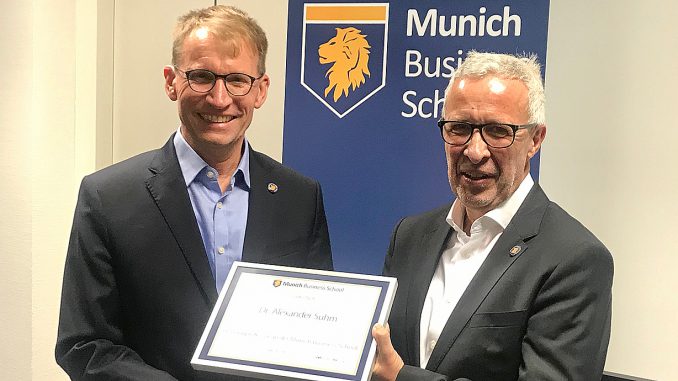 The university management of Munich Business School (MBS) has appointed Dr.-Ing. Alexander K. Suhm as honorary professor for General Management / Business Consulting.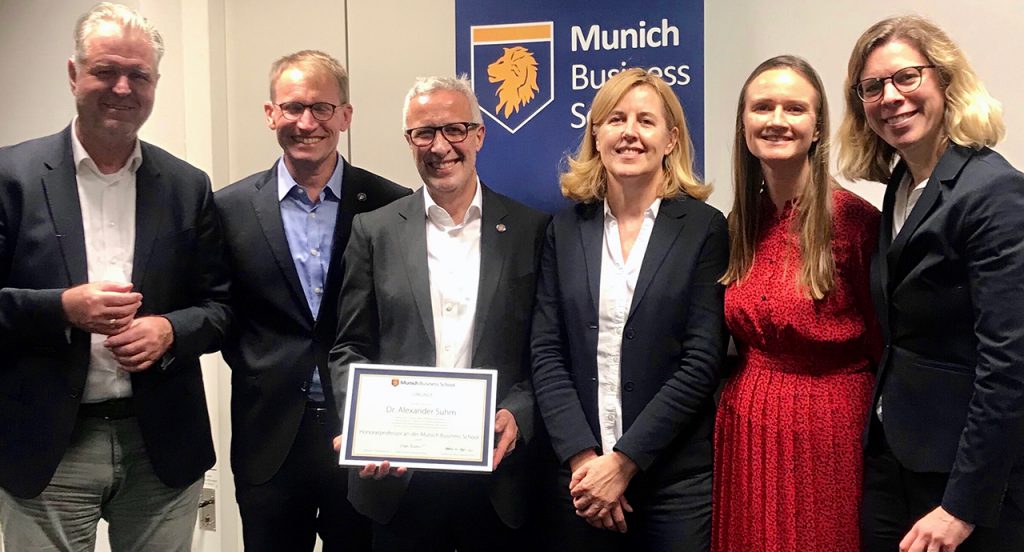 (Prof. Dr. rer.pol. Hans H. Jung, Dean Prof. Dr. Stefan Baldi, Prof. Dr. Alexander Suhm, Marlies Wohlrab, Julia Brotzki und Chancellor Nathalie von Seyfried) 
Since 2014 he has been teaching at MBS Business Consulting based on his long-term professional experience in management consulting. With his broad industry expertise and background in digital technologies he helped to set-up the Digital Business Management concentration for the MBS Master programme.
He contributed to several research activities in supervising Bachelor and Master Theses and publishing research papers in books together with other MBS faculty members.
Dr. Suhm is able to communicate complex subjects to target groups from bachelors to executives. He shaped the Executive Education programme of the MBS and acts also as a trainer.
His strong industrial network helps to grow corporate relations from the MBS to industry partners giving them access to the latest research activities and life-long learning experiences for their employees and giving students the platform for their future professional career.