Services for Outgoings
The International Center supports students at Munich Business School in preparing their semester abroad.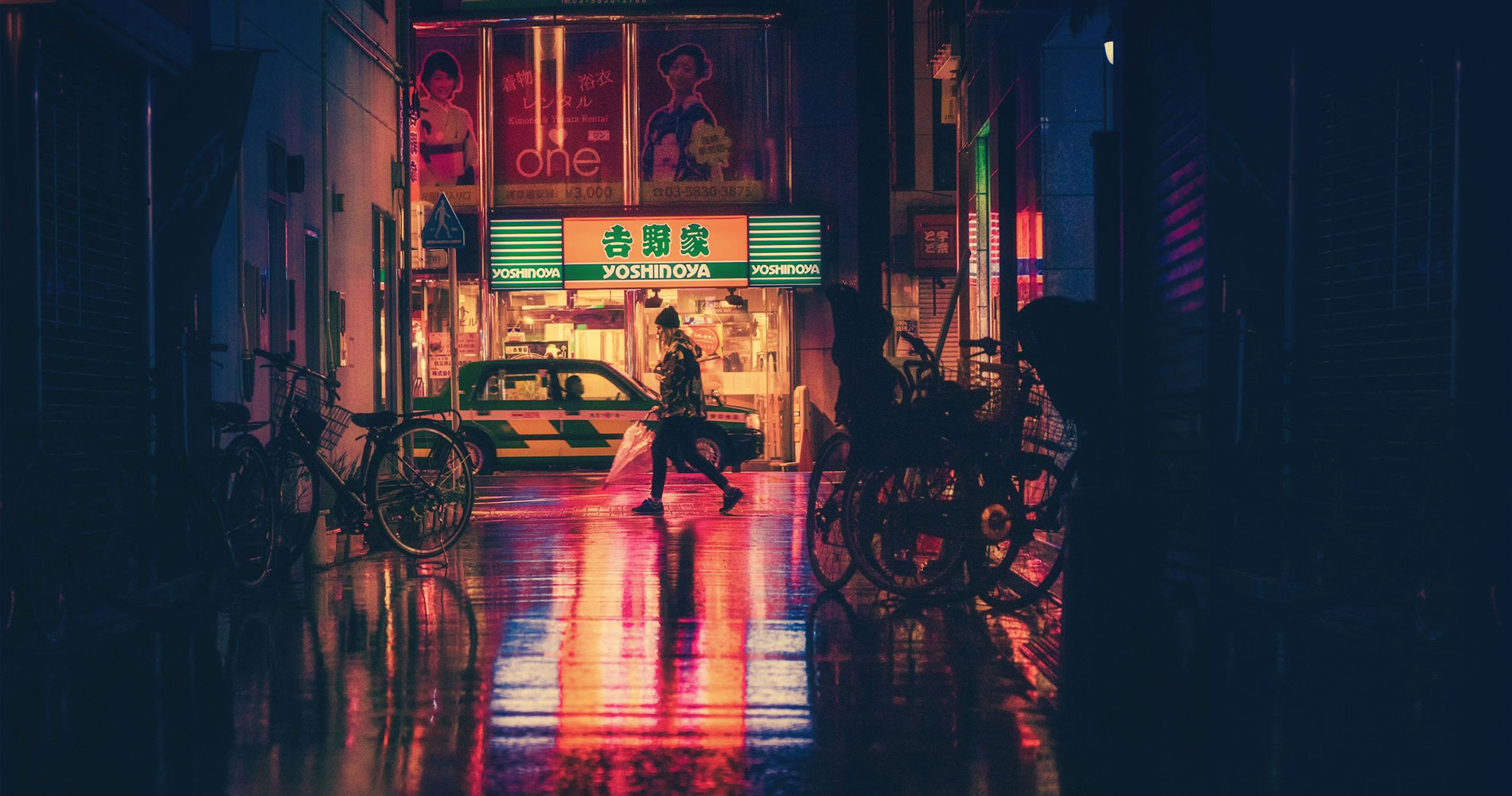 The cooperation between Munich Business School and renowned international universities provides you with the opportunity to earn two different Master's degrees within two years.
The general structure of the Dual Degree programs is two semesters at MBS plus two semesters at the partner institution, followed by the Master thesis.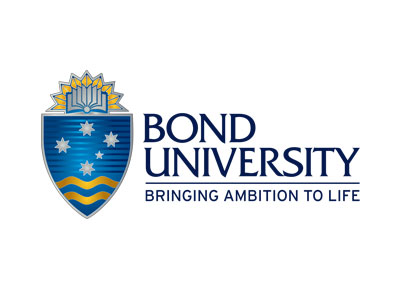 Bond University is a private university located in Robina, Gold Coast, Queensland, Australia.
Bond University hosts about 4,000 students and offers over 200 study programs including 82 Master's degrees in 12 colleges and schools. Bond University is the 15th-largest university in Australia.
Bond Business School is accredited by The Association to Advance Collegiate Schools of Business (AACSB), by the European Foundation for Management Development (EFMD), and by the European Quality Improvement System (EQUIS).
Possible additional degrees at the Bond University:
Master of Financial Management
Master of Business (Specialization Marketing)
Master of Business (Specialization Digital Business)
Master of Business (Specialization International Business)
Master of Sports Management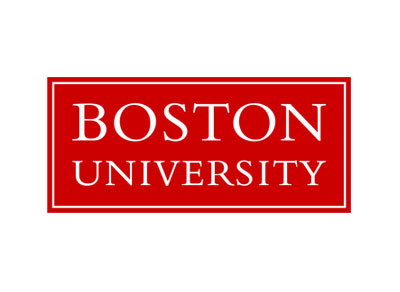 Established in 1839, Boston University is a private university and internationally recognized as a top institution of higher learning and research.
With more than 32,500 students, Boston University is the fourth-largest independent university in the United States. The Metropolitan College (MET) offers part-time, full-time, and international students a remarkable range of study options. The college is located at the beautiful Charles River Campus. The College's Master of Science program in Administrative Studies has received the EPAS accreditation by the European Foundation for Management Development (EFMD).
At the Metropolitan College, the following Master degrees can be obtained:
Global Marketing Management (MSc)
Administrative Studies (MSc; concentration Innovation & Technology)
Applied Business Analytics (MSc)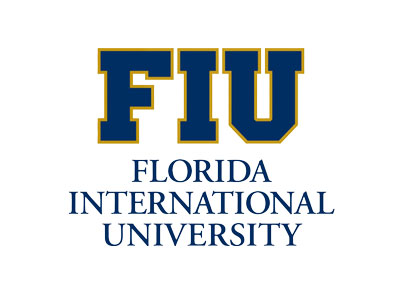 FIU is a public university with a student enrollment of 55,000 and several campuses throughout Miami.
The College of Business is among the 5 % of elite business schools worldwide accredited by the AACSB International – the Association to Advance Collegiate Schools of Business. U.S. News & World Report placed the College of Business at #15 among the top business schools for the International MBA in its 2016 edition of the Best Graduate Schools.
Possible additional degrees at the Chapman Graduate School of Business:
Master of Science in Finance (MSc)
International Master of Business Administration (iMBA)
Master of Science in International Real Estate (MSc)
Master of Science in Marketing (MSM)
Master of International Business (MIB)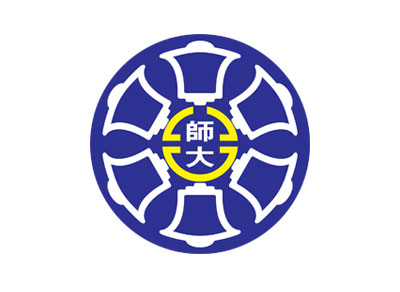 Established in 1946, NTNU, a public university, is widely recognized as one of Taiwan's elite institutions of higher education.
NTNU occupies three campuses in downtown Taipei and has a current student population of about 13,000. Besides offering a variety of business programs, NTNU is best known for its Mandarin Training Center where students can take Chinese lessons in addition to regular business courses in English. NTNU excels in internationalization with more than 300 partners, many of across 39 countries, and more than 1,000 degree-seeking international students on campus. NTNU has consistently been ranked among the best universities in Asia.
Possible additional degrees at the National Taiwan Normal University:
MBA in Marketing
MBA in General Management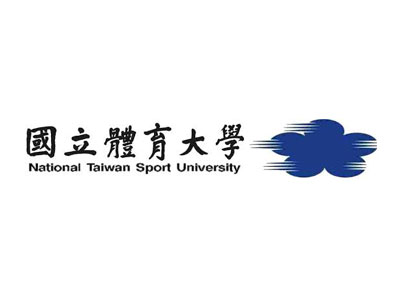 NTSU was originally established on 12 June 1961 as Taiwan Provincial College of Physical Education (Chinese: 臺灣省立體育學院). In 1992, the school was renamed as Taiwan Junior College of Physical Education, then as National Taiwan College of Physical Education and finally as Chinese: 國立臺灣體育運動大學 (National Taiwan University of Physical Education and Sport) in 2011, after obtaining university status. In 2014[citation needed] the English name was renamed to National Taiwan University of Sport.
Possible additional degrees at NTSU:
Master of Business Administration in Recreation and Leisure Management (MBA)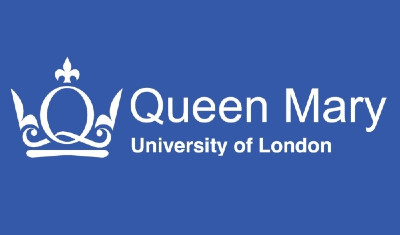 Queen Mary University of London (QMUL) is one of the oldest colleges in the University of London and is one of the UK's top universities. Its history dates back to 1785, with the founding of the London Hospital Medical College, England's first official medical school. Queen Mary is one of 24 leading British universities represented by the Russell Group It has 21 departments and institutes spread across the following faculties:
Humanities, Social Sciences and Law
Science and Engineering
Barts and The London School of Medicine and Dentistry
The College has over 25,000 students and more than 4,400 staff. Students come from more than 160 nations: approximately 11 percent are from the EU and 37 percent are from non-EU countries.
Possible additional degrees at Queen Mary University of London:
MSc Accounting and Finance
MSc Accounting and Management
MSc Business Analytics
MA Creative Industries and Arts Organisation
MSc Entrepreneurship and Innovation
MA Heritage Management
MSc Management
MSc Marketing
MSc International Business
MSc International Financial Management
MSc International Human Resource
MSc Management
The two study programs at MBS and Queen Mary should be related; students should also meet any other specific entry requirements of the programme listed on the website.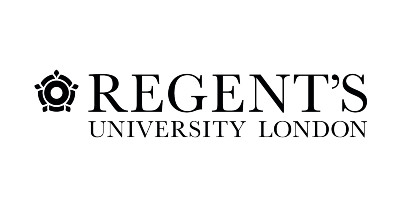 Established in 1984, Regent's University London (RUL) is one of UK's most internationally diverse business schools, with students from more than 140 different countries.
Situated in the heart of Regent's Park in central London, Regent's University London is surrounded by halls of residence, lawns, and tennis courts. It is one of four private universities in the country, and one of six private institutions in the United Kingdom to have been granted degree awarding powers.
Possible additional degrees at Regent's University London:
Master of Science in Finance
Master of Arts in Luxury Brand Management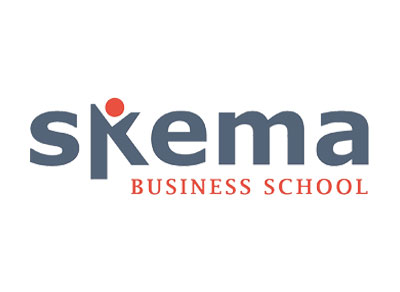 SKEMA Business School is a Grande Ecole with an enrollment of 7,500 students.
SKEMA Business School offers undergraduate, graduate, and doctoral programs and has campus locations in France, China, Brazil, and the US. SKEMA is ranked 25th in the Financial Times Master in Management 2015 ranking. Its international accreditations include the prestigious AACSB, EQUIS, and the Association of MBAs (AMBA).
Possible additional Master of Science degrees at SKEMA Business School:
International Marketing & Business Development (Sophia, Lille, Suzhou, Belo Horizonte)
Luxury & Fashion Management (Sophia, Suzhou)
Corporate Financial Management (Sophia, Belo Horizonte, Suzhou)
Entrepreneurship & Innovation for a Sustainable World (Sophia or Suzhou)
International Business (doing business in Asia) (Suzhou)
International Business - International Technologies & Business Development Track (doing business in USA) (Raleigh)
International Business (doing business in Latin America) (Belo Horizonte)
Supply Chain Management & Purchasing (Lille)
Digital Business, Data Analysis & Digital Transformation (Sophia)
Financial Markets and Investments (Sophia, Raleigh) –
Business Consulting & Digital Transformation (Sophia)
Digital Marketing (Sophia)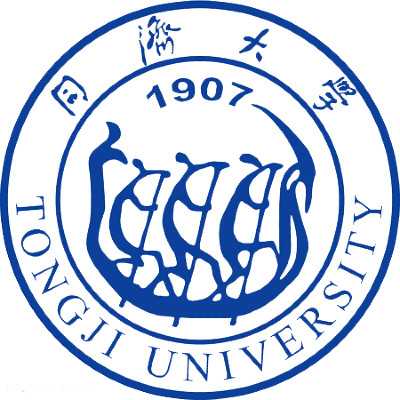 Tongji University is one of the oldest and most prestigious universities in China. Located in Shanghai and divided into five campuses spread across the city, the university offers degrees on undergraduate, postgraduate and doctorate levels. Its student body consists of around 36 500 full time students, with over 3450 international students. Tongji's School of Economics and Management (SEM) holds the triple crown accreditation, the highest accreditation for business schools.
Possible additional degrees at Tongji University are:
Master of Management Science (MSc)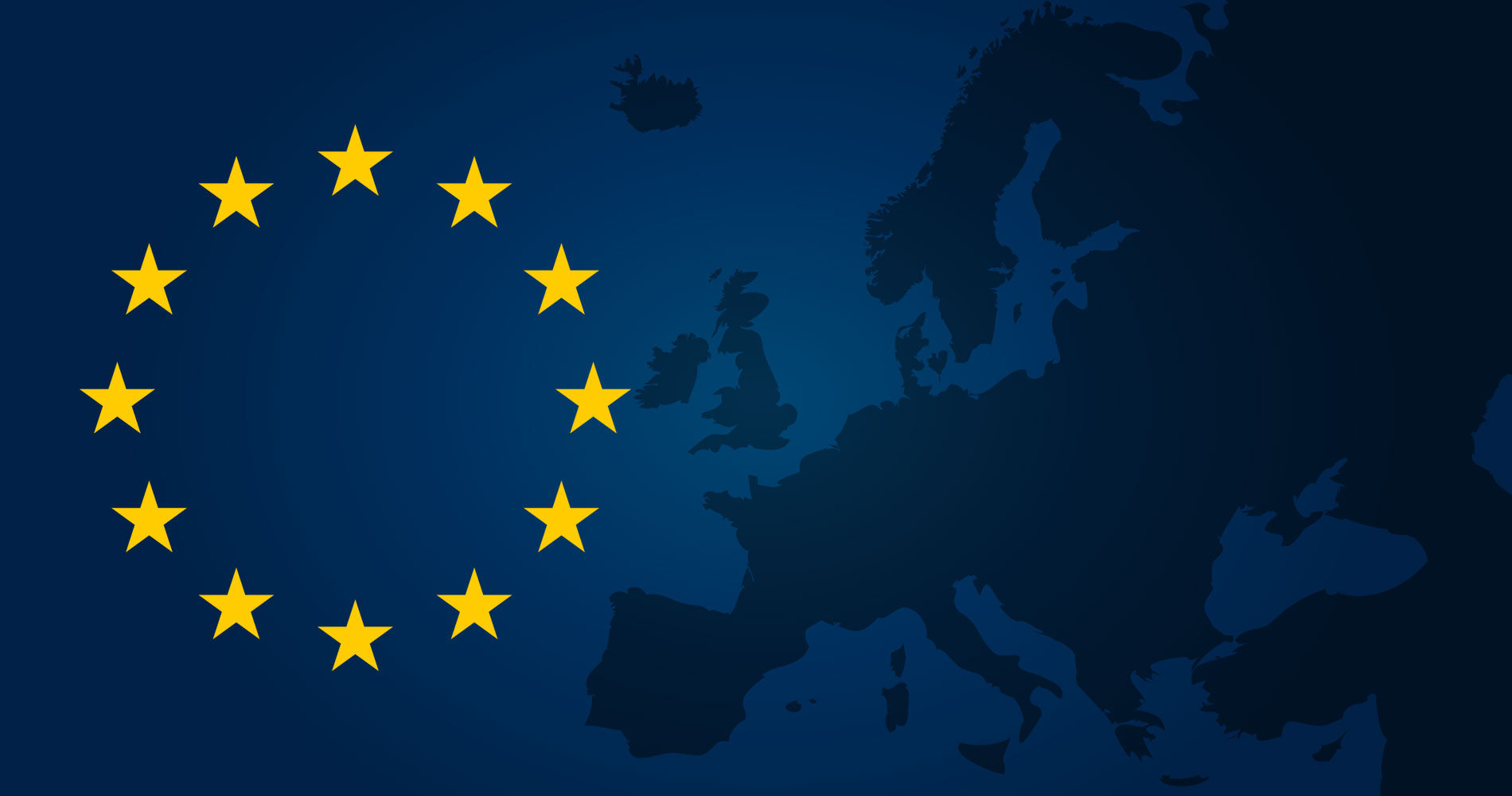 The Erasmus+ Program of the European Union
In January 2014, the EU launched its new program Erasmus+ for Education, Training, Youth, and Sport with a budget of 14.8 billion euro. The new timeframe is 2014 to 2020.
You'll find more information about Erasmus+ on the website of the European Commission.
The Erasmus+ programme supports students, lecturers, and university employees when they plan a stay abroad in one of the 32 eligible countries. These are, in alphabetical order: Belgium, Bulgaria, Denmark, Germany, Estonia, Finland, France, Greece, Hungary, Iceland, Ireland, Italy, Croatia, Latvia, Liechtenstein, Lithuania, Luxembourg, Malta, Netherlands, Norway, Austria, Poland, Portugal, Romania, Sweden, Slovakia, Slovenia, Spain, Czech Republic , Turkey, Hungary and Cyprus, including the Azores, French Guiana, Guadeloupe, Canary Islands, Madeira, Martinique and Réunion.
Currently, Monaco does not participate in the Erasmus+ Program.
Erasmus+ funds the following mobility measures:
Study Abroad for Students (SMS = Student Mobility Services)
Internships for Students (SMP = Student Mobility Placements)
Teaching Staff Mobility (STA)
Staff training (STT)
Erasmus+ gives students the opportunity to study in another European country with which Erasmus+ has an agreement, and broaden their social and cultural skills.
During their period abroad, students get to know the academic system of a foreign university and benefit from the teaching and learning methods here. After completing their first year, students can study abroad between two and twelve months at a foreign host institution. They can receive funding until completion of their doctorate.
The Student Mobility Studies program (SMS) offers students the following services:
Mobility grant to help cover the travel and subsistence costs (including insurance and visa costs) incurred in connection with their study abroad period (amount depends on the country in which the study abroad period takes place and the budget MBS gets from the DAAD)
Exemption from tuition fees at the host university
Assistance in the preparation of the study abroad period
Academic recognition of the studies abroad
A list of criteria for university selection and placement can be found here:
www.eu.daad.de/studierende
Erasmus+ also funds internships for students at a host institution in Europe (excluding EU institutions and institutions that are managing EU programs as well as national diplomatic representations of the home country of the student).
Students can gain work experience in an international environment. In addition, they can enhance core skills such as communication and cooperation, openness, and understanding about other cultures and markets. Students can get support for a voluntary or obligatory internship between (at least) two and (at most) twelve months.
The Student Mobility Program (SMP) offers students the following services:
Monthly grant from € 350/month to € 450/month (depending on the country in which the internship is done)
EU internship agreement between the university, company, and student
Assistance in the preparation of the stay abroad
Support during the internship by an advisor from the home university and a contact person within the company
Recognition of internship rendered abroad
A list of criteria for university selection and placement can be found here:
Erasmus+ promotes guest lecturers at European partner universities (STA1) that possess an Erasmus+ University Charter.
The objective of the guest lecturers' stay is to strengthen the European dimension of the host institution, broaden and enrich the range and content of their curriculum, and share their knowledge and expertise with those students who do not want or have the possibility to study abroad. Furthermore, the aim is to develop joint study programs between partner universities and exchange expertise and experience on pedagogical methods.
The minimum requirement for a teaching assignment is 8 teaching hours for stays of one week or less. Maximum duration for teaching assignments is two months. Teaching assignments of enterprise employees who are invited by German universities (STA2) may also be funded in order to strengthen the cooperation between universities and businesses.
The following persons can be promoted, for example in ST (STA STT):
Faculty that has a contractual relationship with the university
Honorary professors
Associate professors
Emeritus professors and retired teachers
Assistant professors
Company staff (Incoming)
The program offers the following services:
Reimbursement of travel expenses
Reimbursement of subsistence expenses up to an EU maximum amount tiered by target country
A list of criteria and details can be found on:
www.eu.daad.de/sta
Training and further education of university staff (teaching and administration) at European universities and foreign companies/institutions is a further supportive measure to internationalize higher education.
The stay abroad must be at least two days and last a maximum of two months.
The Mobility Training and Continuing Education Purposes (STT) program can support university staff from all areas, e.g.,
Faculties
Accounting
International Office
Public Relations
General and technical Administration
Library
Counseling
Technology & Transfer
Further Education/Training
A list of criteria and details can be found on:
Higher education institutions that want to participate in Erasmus+ activities must adhere to the Erasmus University Charter. By establishing guidelines and fundamental principles, the Charter aims to guarantee the quality of the program.
The European Commission is responsible for the overall program implementation and awards the Erasmus University Charter (EUC), which proves that a college meets all prerequisites to successfully take part in the Erasmus program. The Charter of Munich Business School is valid until 2020 and may be renewed thereafter. The Erasmus ID code of the MBS is: D MÜNCHEN12.
Funding Conditions
Being an EU-citizen is not a prerequisite to participate in Erasmus+. Students have to be regularly enrolled at a German university and have to complete their entire study program there. Teachers and other employees must be employed at a German university to participate in the program.
Liability Clause
"This project has been funded with support from the European Commission. The responsibility for the content of this publication [information] reflects only the author's view. The Commission shall not be liable for the usage of the information contained therein."
International Mobility for Students With Special Needs
Students with special needs may receive a grant to cover additional costs after they have been selected for an Erasmus+ placement. This applies to all Erasmus+ mobility programs (study abroad, work experience, mobility for teaching purposes, and mobility for training).
Official Erasmus+ Documents