Study in Germany in English: 5 Top Reasons to start!
There are plenty of reasons to study in Germany in English—whether you're looking to improve your language skills, or simply want to experience studying in a different country. Here are just a few of the top reasons to study in Germany in English:
Improve your language skills: If you're looking to improve your English language skills in the EU, there's no better place to do it than in Germany. Not only is English the language of instruction at many private German universities, but you'll also have plenty of opportunities to practice your English outside the classroom, especially in international cities like Munich.
Experience a different education system: Studying in Germany gives you the chance to experience a different education system – one that is known for its high quality and excellence. This is a great opportunity to see how another education system works and compare it to your own.
Meet new people from all over the world: When you study in Germany, you'll meet people from all over the world – which is a great way to make new friends and broaden your horizons. You'll also have the opportunity to learn about new cultures and customs – all while improving your language skills.
Enjoy a beautiful country: Germany is a beautiful country with a lot to offer – from stunning scenery to interesting historical sites. You'll be able to enjoy all of this and more while you study in Germany.
Get ahead in your career: A degree from a German university will look great on your CV and can open up plenty of doors in your future career. Studying in Germany can give you the edge you need to succeed in today's competitive job market.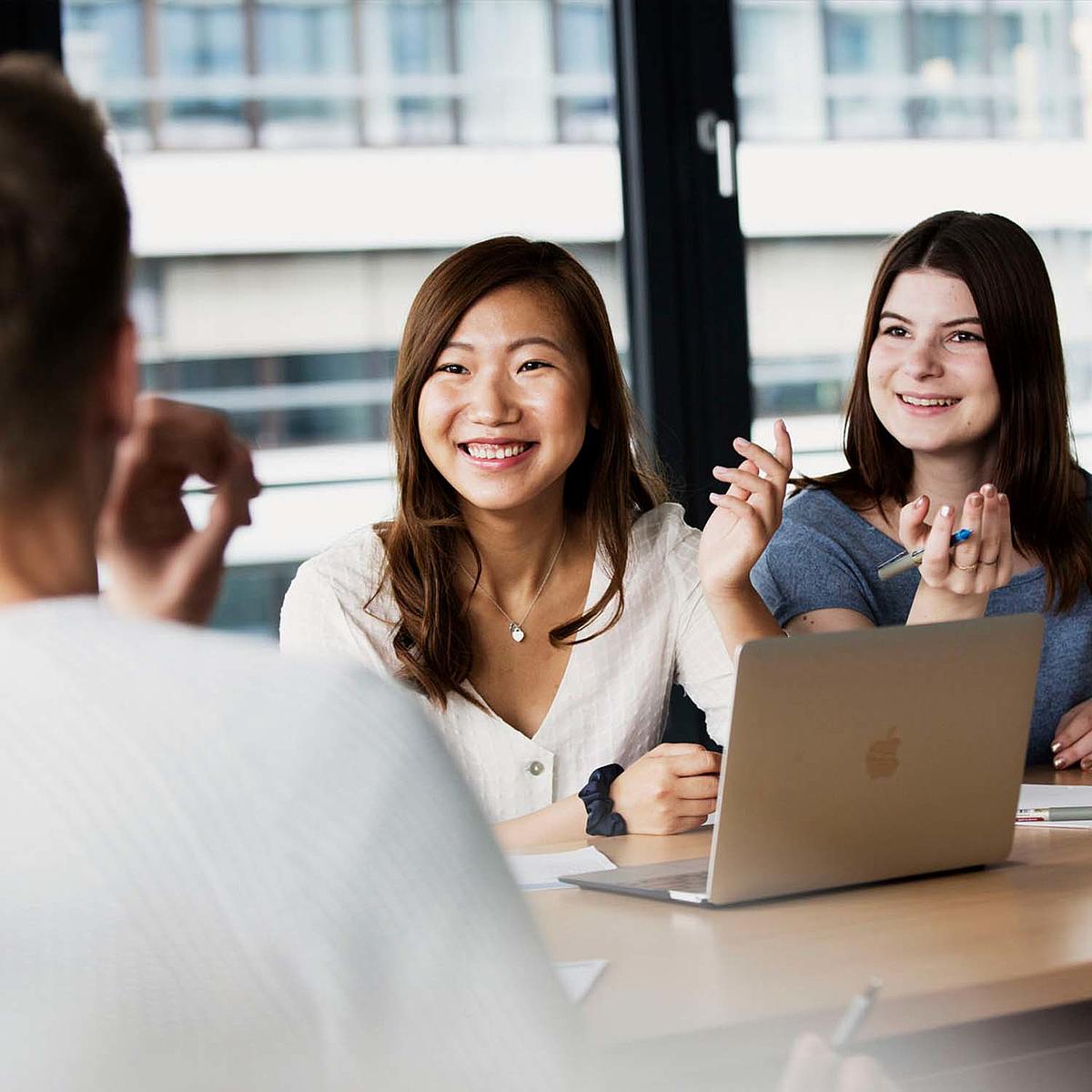 Entry Requirements to Study in Germany in English
If you want to study in an English-taught program in Germany, you'll need to meet some basic requirements. First, you'll need to have a recognized qualification from a previous educational program. You'll also need to provide certified transcripts of your grades, as well as proof of your English proficiency. The most common way to do this is by taking the TOEFL or IELTS test. Additionally, you may be asked to submit letters of motivation or recommendation (these are optional). Finally, your qualifications must meet the standards of German higher education in order to be allowed into a regular university course. If they don't, the university of your choice may require you to take a preparatory course first in order to gain the skills and knowledge necessary for attending the regular course.
Summing up, these documents do you need to apply for an English-taught program in Germany:
Your Diploma or School Certificate must be recognized in Germany (e.g. Abitur, Fachhochschulreife, Matura, IB, international school leaving certificates)
English Skills Certificate (TOEFL, ELS and IELTS)
Letters of motivation
CV / Resume
When applying for a scholarship: personal statement
As an ideal preparation for the Bachelor or Master study program, Munich Business School offers the preparatory programs:
What's the difference between a Universitiy and a University of Applied Sciences?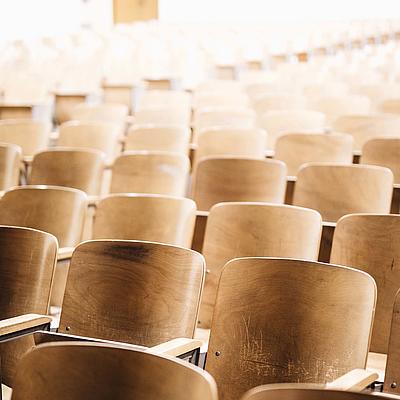 When starting into your research about "How to Study in Germany in English" you're probably wondering what the difference is between a university and a University of Applied Sciences (Fachhochschule). This will help you everything you need to know so that you can make the best decision for your education.
In Germany, there are two types of institutions that offer higher education: universities and University of Applied Sciences. Both types of schools offer a variety of programs leading to a bachelor's degree. However, there are some key differences between the two types of institutions.
Universities in Germany tend to focus on theoretical learning, while University of Applied Sciences have a more practical focus. Universities also tend to be larger than University of Applied Sciences and offer a wider range of programs.
University of Applied Sciences usually only offer programs in one specific field, such as engineering or business.
So which type of school is right for you? If you're looking for a more traditional university experience with a broad range of programs, then a university is probably your best bet. But if you're interested in a more hands-on, practical education in a specific field, then a University of Applied Sciences might be the right choice for you.
Why the accreditation of a university is important if you want to study in Germany.
As already mentioned, there are many differences between universities and University of Applied Sciences, but one of the most important is accreditation. Accreditation is a process by which a school is evaluated by an outside body to ensure that it meets certain standards. This is significant for students because it means that the school they are attending has been vetted by an unbiased third party and found to be up to par. Additionally, employers often prefer to hire graduates from accredited schools, so it can give jobseekers a leg up. It also gives students a sense of security, knowing that their school is held to high standards.
It is really important to make sure that the university you want to study at in Germany is accredited. This is because an accredited university means that it has been officially recognized by the German government as a valid institution of higher education. This is essential for a number of reasons, including making sure that your degree will be recognized by employers and other universities if you decide to continue your studies later on. So, if you're looking to study in English in Germany, be sure to check that the university you're interested in has the right accreditation!
Good to know:
Munich Business School (MBS) received unlimited state recognition back in 1999. In addition, the university holds institutional accreditation from the German Council of Science and Humanities and international program accreditations from FIBAA. MBS offers business studies programs in the form of Bachelor, Master, MBA and DBA programs as well as Executive Education programs for professional development.
Find out more about possibilities to study in English in Germany