BACHELOR INFORMATION FOR PARENTS
Would your son or daughter like to explore the international and global diversity in the field of international business? As a parent, are you looking for an institution that provides the best possible care and support for your child? Do you also want an academic program of study that combines theoretical elements with a high degree of practical relevance?
HIGH-QUALITY EDUCATION PLUS EXCELLENT CARE AND SUPPORT
If the answer to these questions is 'yes', get in touch with us to find out more about the International Business bachelor's program at Munich Business School. We would be happy to advise you as a parent and discuss our degree program with your son or daughter. Parental support is often an important factor for young people choosing a course of study. As a parent, you are a valuable source of advice, a vital sounding board, and provide food for thought when it comes to choosing a degree and finding the right career path.

Key Facts
Bachelor International Business

Program Start
February and September
Language
German/English or English
Duration Bachelor International Business
6 semesters + Bachelor thesis
Scholarships
10% to 50% reduction on semester 1 and 2
Final Degree
Bachelor of Arts (B.A.)
ENCOURAGING AUTONOMY, OFFERING SUPPORT
For many young people, leaving school is akin to cutting the umbilical cord all over again, bringing with it greater independence and more personal responsibility. It is often accompanied by a move to a new city. In many cases, this is the first time a young person lives away from their family and it is an exciting time – for the young adult, of course, but also for you as parents.
Parents naturally want to support their children as best they can in this new phase in their lives. It is important to pass on experiences, reflect on opportunities, share networks and work together to plan how the prospective student will finance their studies.
Young people appreciate it when their parents support them as they make their decision. As they choose a course of study, it is important to discuss matters as equals and give them the freedom to forge their own path.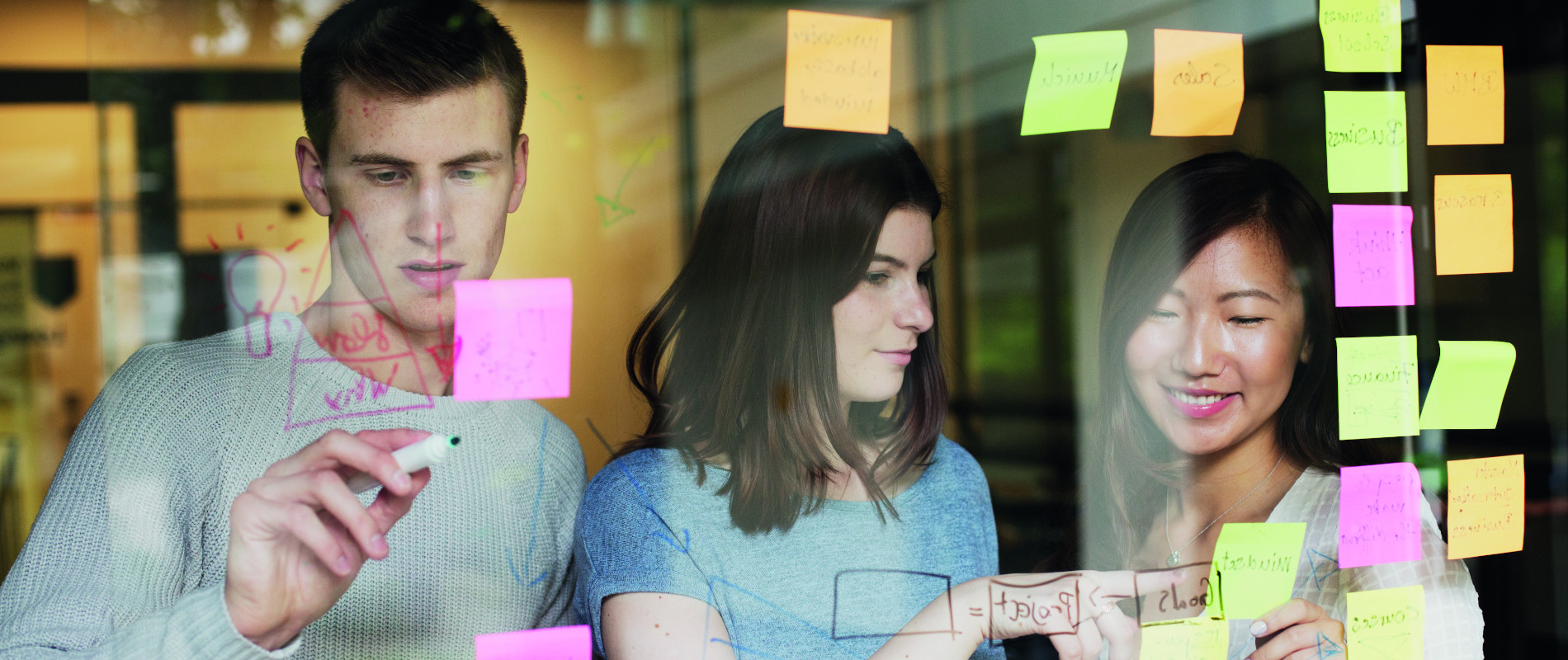 A bachelor's degree at MBS is a practice-oriented, international and comprehensive program that can be completed in a compact seven semesters.
Two academic directors provide individual support tailored to each issue and share responsibility for the first phase of study (semesters 1 to 3, overseen by Prof. Dr. Patricia Kraft) and the second phase of study (semesters 4 to 7, overseen by Prof. Dr. Arnd Albrecht).
During their first two semesters at MBS, your child will have the opportunity to access personal student mentoring. This involves a trained coach monitoring their progress and providing advice on specific issues. The aim is to consolidate the students' sense of self, develop their capacity for self-reflection, and help prepare them for the path ahead.
Our bachelor's degree in International Business encourages students to explore a broad range of subjects in depth. The wide range of elective subjects on the main course allows them to pursue their passions and interests.
Our pre-bachelor program helps students to settle and find their feet – as do courses anchored in the curriculum, such as resilience management and strategies for making a successful start to your studies.
We hold small classes of between 10 to 25 students on average, which enables us to provide individual and personal support in every seminar.
Group projects, job application training, corporate collaborations, recruiting events with companies, developing digital skills and a constant practical focus together mean your child will be ideally prepared to embark on their professional career or continue their studies with a master's degree.
ACHIEVING GREAT THINGS TOGETHER
Our bachelor's degree is made possible by an experienced, dedicated team. Academic study is not always an easy path. However, at Munich Business School, we will support you and your child both before and during their time with us Take advantage of our consultant appointments and information events, held in person and online.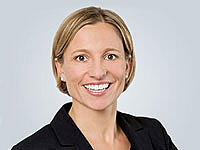 Academic Director Bachelor International Business (Semester 1-3)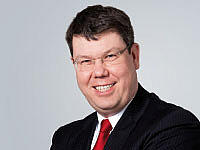 Academic Director Bachelor International Business (Semester 4-6)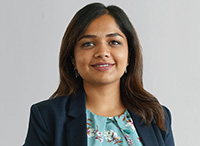 Research Associate Bachelor International Business Program
Get to know our bachelor program.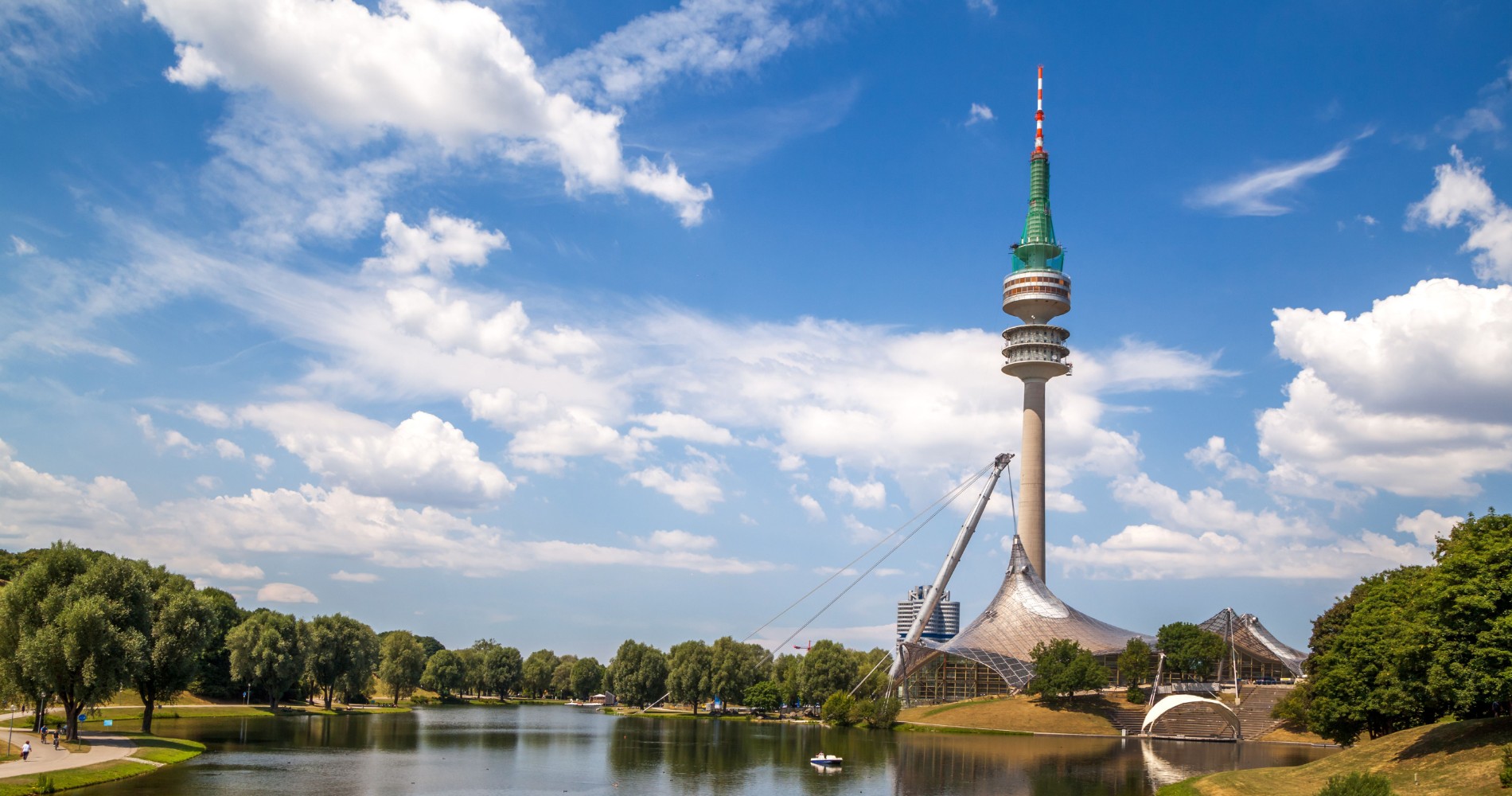 Munich - An Excellent Place to Study
Parents want to know their children are in a place where they can best achieve their potential and develop as people. The city of Munich and the Munich Business School offer the ideal environment for young people to do exactly that, including through:
a wide range of internships and career opportunities both during their studies and afterwards in one Europe's leading economic regions
various cutting-edge industries and global companies such as BMW, Allianz, Siemens, Microsoft and Google, plus numerous family-owned businesses and a vibrant start-up community
a safe urban setting and a strong social and international environment
a high quality of life, with wide-ranging cultural, leisure and sports activities both in the city itself and in the surrounding region, which features the Alps and a wealth of rivers and lakes
a geographically favorable and well-connected location with excellent local and long-distance transport infrastructure offers a perfect base from which to explore Germany and Europe
Student Financing and Scholarships - a Wide Range on Offer at MBS
Parents often cover a large share of the costs of their children's studies and regard investing in their education as laying solid foundations and preparing them for their future. There is a number of (additional) funding opportunities that your child may be able to access. At Munich Business School, we offer a diverse range of partial scholarships and financing options. You can find further information under Scholarships and Financing.
Parents about MBS
"With its international focus, its array of renowned partner universities, and the numerous opportunities to gain experience of living abroad during the degree, Munich Business School offers the best possible education for its students. MBS also promotes an understanding of other cultures, which can prove an important success factor in a subsequent career in a global company."
Wolfgang Reiner (Dipl.-Ing. (FH)), father of BA and MA IB graduate Jonas Reiner
"As the father of two sons, I am convinced of the practical and future-oriented academic education at Munich Business School. The program Bachelor International Business provides them with a solid foundation with which both of them can start their professional lives according to their strengths and interests. The personal consultation in the run-up was particularly important to us in the decision phase. "
Peter David Schaade, father of two Bachelor graduates, now Master students
"We are delighted that our son has found a degree that suits him and that he is studying successfully at Munich Business School. From the outset, he has enjoyed the personal support, small study groups and international flair. He appreciates the breadth and relevance of the course content and finds the teaching staff interesting and inspiring. We feel certain that, after graduating, he will continue to cut his own path in his professional career."
Birgitta Bechtold, mother of BA IB student