Master of Business Administration – MBA Full-time
Acquiring valuable knowledge and growing academically as well as personally in a reasonable period of time? If these are part of your priorities, the MBA General Management program at Munich Business School is the place to be. The full-time program MBA General Management is tailored to the needs of future international executives who are committed to upgrade their knowledge of business economics and further develop their leadership skills.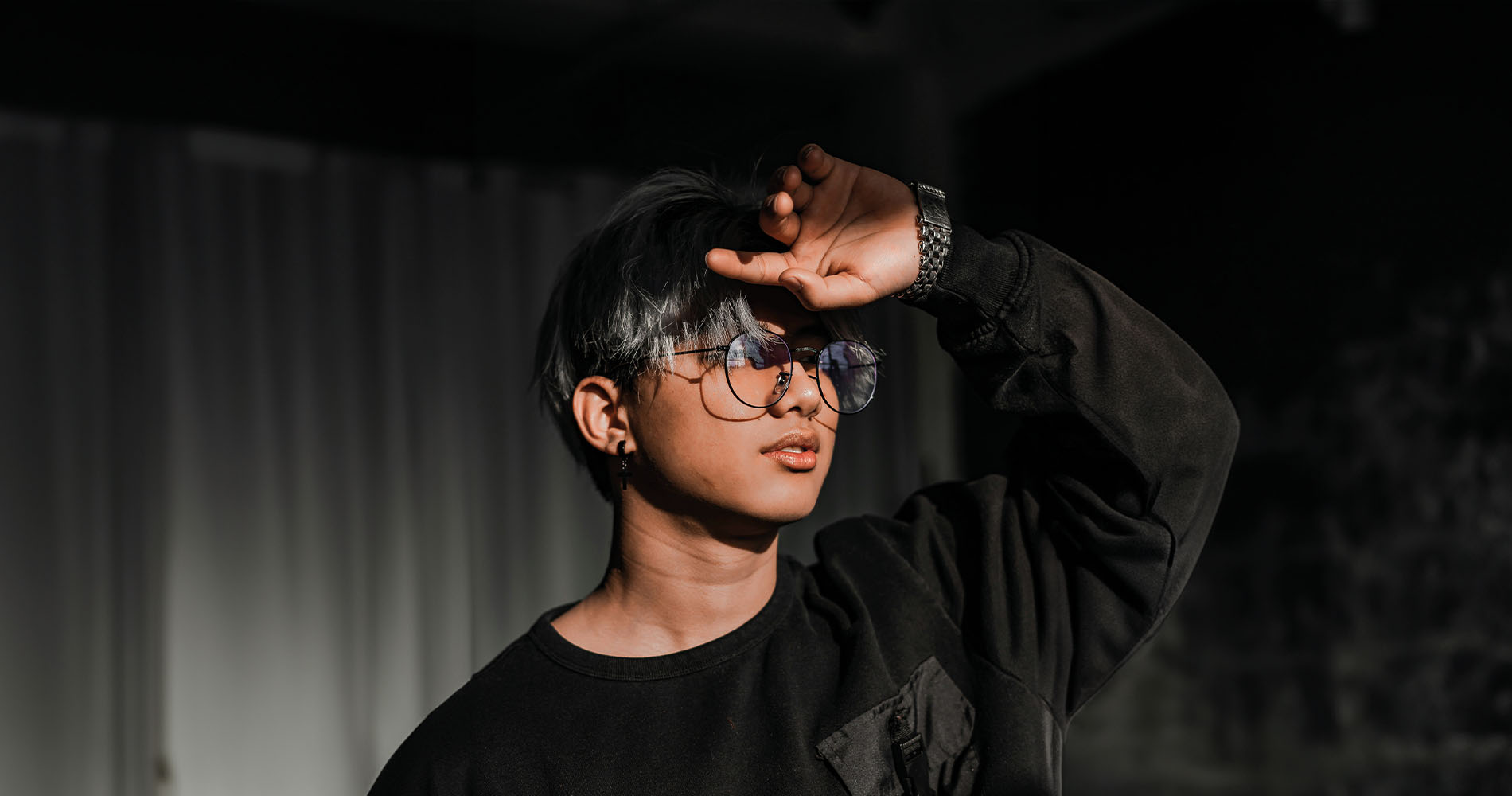 Key Facts
MBA General Management Full-Time

Program Start
March or September
Scholarships
EUR 6,000 grant on overall tuition fee in case of successfull application
Final Degree
Master of Business Administration (MBA)
The MBA General Management is a flexible MBA program, which can either be completed full-time or part-time as an extra occupational program. This cutting-edge MBA program in Munich is aligned with the demands of today's globalized world and provides you with the possibility of expanding your business administration and management knowledge as well as improving and further developing your leadership and personal skills. MBS offers you a wide range of benefits in addition to a far-reaching curriculum to allow you to reach this goal.
In the MBA full-time program, you will have the opportunity to take some of the courses together with students of the part-time program. Studying in a truly diverse environment will allow you to extend your professional network to executives who study alongside their regular jobs. For the perfect start, each semester begins with a six-day kick-off week during which you can attend courses, participate in networking events and work on projects.
Flagship Courses
The "MBS Flagship" courses Responsible Leadership, Innovation & Entrepreneurship, and Global Management will focus on business administration topics, which are based on the values of Munich Business School and make the MBA General Management a unique study program.
Start-up-Week
The start-up week is part of the flagship courses Innovation & Entrepreneurship and will give you the chance to work on your entrepreneurial capabilities. You will become acquainted with modern approaches to solving problems and develop an idea for your own business which you will then present to an audience of experts.
International Week
Munich Business School is a member of the EMBA Consortium. This gives you a wide range of options for your International Week, depending on your personal interests - whether at the Chapman Graduate School of Business in Miami, the University of Stellenbosch in South Africa, Keio Business School in Japan or Bologna Business School in Italy. On site, you will strengthen your network and have the perfect opportunity to exchange views with your international peers.Not only visits to renowned companies and engaging lectures by professors of our partner universities, but also meeting and learning together with other MBA students from all over the world will make this week a remarkable experience in your study program.
Personal Development 
In order to prepare yourself for future management tasks and direct the focus to your personal further development, you receive the chance to come to grips with your personal understanding of leadership. In doing so, you prepare a personal development plan and thus work purposefully toward fulfilling your individual interdisciplinary competence and qualification objectives.
MBA students also benefit from personal professional business coaching. In up to three coaching sessions with a professional business coach of our MBA coaching pool, you will intensively work on your personal challenges and professional prospects.
Expert Business Knowledge
In the "Expert Business Knowledge" courses, you will acquire comprehensive management expertise. In the course of your MBA studies you will also take two elective courses, whereby you will decide on one course per semester ("Business in Germany" or "Global Supply Chain Management" / "Management in Emerging Markets" or "Business Law") to solidify your knowledge in these areas.
Thesis
You complete your MBA General Management studies with a thesis, whereby you can choose one of the following three formats with differing emphases:
Classical (scientific treatise)
Business Plan (incl. scientific part)
Consulting Project (incl. scientific part)

Executive Education Offer
You can use the Executive-Education offers of Munich Business School during your MBA General Management studies in order to diversify and advance your personal development. This will give you the chance to acquire important "future skills" in an exclusive atmosphere. Seminars and courses from the university's executive education area are available for a variety of industrial sectors and topics. A certificate is issued to each participant. These offers range from one day seminars to courses of several days in length that treat topics of relevance in practice such as "Digital Transformation", "Strategy" and "Innovation & Entrepreneurship" which you will be able to implement day by day during and after your studies:
Network and Career

In order to be admitted to a study program at Munich Business School, you must fulfill academic, linguistic, and professional requirements. The required application documents may be submitted at any time. Since the places are limited, we advise you to apply for your desired study start as early as possible. One thing always applies: the earlier you submit your application, the more likely it is that you will be admitted to the next program start.
Questions? Schedule an appointment right now!
Academic and Professional Requirements
Academic requirements
You must present proof that you have successfully completed a recognized degree in any subject.
Work experience
You will be required to present evidence of at least two years of pertinent work experience after your first degree. However, there are circumstances under which you can be admitted with a shorter period of practical experience. Please ask your program advisor about this particular matter.
Personal qualities
You should have management and leadership potential, excellent interpersonal and communicative skills and a high degree of personal maturity and motivation. You should also be in a position to contribute to the community's learning process.
Language Requirements
English Language Tests
You must present proof of your command of the English language by passing one of the following test procedures.
TOEFL iBT: minimum score of 85 (min. 22 in the written part and min. 20 for every other skill; MBS TOEFL Institution Code: 5772)
IELTS: at least Level 6.5 – Academic Module
ELS English for Academic Purposes: Advanced Level 112
Test results can only be accepted if achieved within the last two years. If you are unable to obtain your test results before handing in your MBS application, please advise us of your planned test date.
Exceptions
The English proficiency test can be waived by the following candidates:
Applicants having completed their schooling in English (i.e., High School Diploma, IB)
Applicants having completed their first academic degree in English
English is the official language in daily business communication in your current position and company (we require a confirmation letter from your employer) for at least 2 years
Step 1: Written Application
Application documents
When submitting your application, you must provide the following mandatory documents for your application to be considered:
Letter of motivation (1-2 pages)
Current curriculum vitae
A copy of your official academic transcript stating your final grade*
Two references of your current or previous employers
Proof of English proficiency (TOEFL 85, IELTS 6.5, ELS 112)
A copy of your passport details page (the one with the photo)
A recent passport size photo
Completed application form
When applying for a scholarship: personal statement (1 page)
* Original or certified copies of these documents will need to be provided if you are successful in gaining admission to the program.
Optional supporting materials
You are welcome to supply any additional information that you believe will strengthen your application. Similarly, Munich Business School reserves the right to request any additional information that the Selection Committee believes will assist its admission decision.
Step 2: Application Rounds and Personal Interview
MBS offers several application rounds per year. You select one of these rounds. Here are the next dates:
Round April: Application deadline April 15 with personal interviews in April/May
Round May: Application deadline May 31 with personal interviews in June
Round July: Application deadline July 15 with personal interviews in July/August
Round August: Application deadline August 31 with personal interviews in September
The interview will last approximately 30-45 minutes and is intended to help both you as well as MBS to determine whether your profile will match the study program and the class being formed. Of course, this interview will also present you with the opportunity to ask any questions you may have.

If you are from Germany or close enough to travel, you must attend the personal interview at Munich Business School with the Program Advisor and the Academic Program Director. If you cannot attend a personal interview, you will be interviewed via video conference.
Step 3: Study Contract
The Admissions Office informs you about the outcome of the application process within 10 working days. In case of acceptance, Munich Business School will provide you with an acceptance letter as well as two copies of your study contract. One copy needs to be signed and returned within two weeks to secure your spot in the program. The other copy needs to be kept for your own records.
The acceptance to the study program requires an enrollment fee of 690 Euro (EU/EFTA) respectively 1,490 Euro (non-EU) and deposit of 1,000 Euro due upon signing the study contract. The deposit will be deducted from your first tuition fee installment.
Step 4: Student Visa
If you are a non-EU national, you are required to apply for a student visa in order start your studies in Germany. To obtain a visa invitation letter from Munich Business School, please take the following steps:
Hand in your signed study contract and a copy of your passport details page.
Transfer a deposit of 1,000 Euro. This sum will be deducted from the first semester tuition installment.
Scholarships
We offer three different MBA scholarships, all related to our three core values: globally minded, responsible, and innovative.
MBA Global Thinker Scholarship
Are you globally minded with a cultural awareness to act consciously in an international environment? Please explain what globally minded means to you personally and to what extend it is shaping your professional life.
MBA Responsible Leader Scholarship
Do you act responsibly by incorporating ethical and sustainable considerations into your decisions? Please describe which activities from your personal and professional life are related to responsibility or responsible actions.
MBA Smart Entrepreneur Scholarship
Do you have an entrepreneurial mindset and the ability to create innovative and creative solutions? Please describe in what way entrepreneurship and innovation plays a role in your professional life and tell us more about your personal entrepreneurial skills.
In order to apply for one of our MBA scholarships, please pick one option and answer the corresponding question in a personal statement. Please upload the document within your initial online application for a study place. A subsequent application is not possible.
Due to the limited number of scholarships an early application is recommended. Applicants who convince us of their suitability will be granted EUR 6,000 on the overall tuition fee.
The application for one of the scholarships is made together with the application for a place at university. Further information can be found under "Scholarships and financing".
All fees can be paid by bank transfer or PayPal.
The tuition can be paid in two semester installments or 12 monthly installments. The first one is due at the beginning of your studies. Books, travel and accommodation costs are not included in the tuition.
The application processing fee is not refundable. The enrollment fee is due once the study contract is signed.
Munich Business School offers attractive scholarships. Detailed information can be found here.

Tuition Fees MBA Full-time
Overall Tuition Fee
32,000 Euro
Application Processing Fee
60 Euro
Enrollment fee for EU/EFTA students
690 Euro
Enrollment fee for international students
1,490 Euro