Doctor of Business Administration
A doctoral degree is not only a very high scientific achievement and a personal milestone, but also a smart and sustainable investment in one's professional future. With the preparation at Munich Business School you can directly enter the research phase of the part-time DBA program at Sheffield Hallam University (SHU). The DBA boosts your academic as well as your business career in an international and flexible setting, which doesn't require you to put your professional career on hold.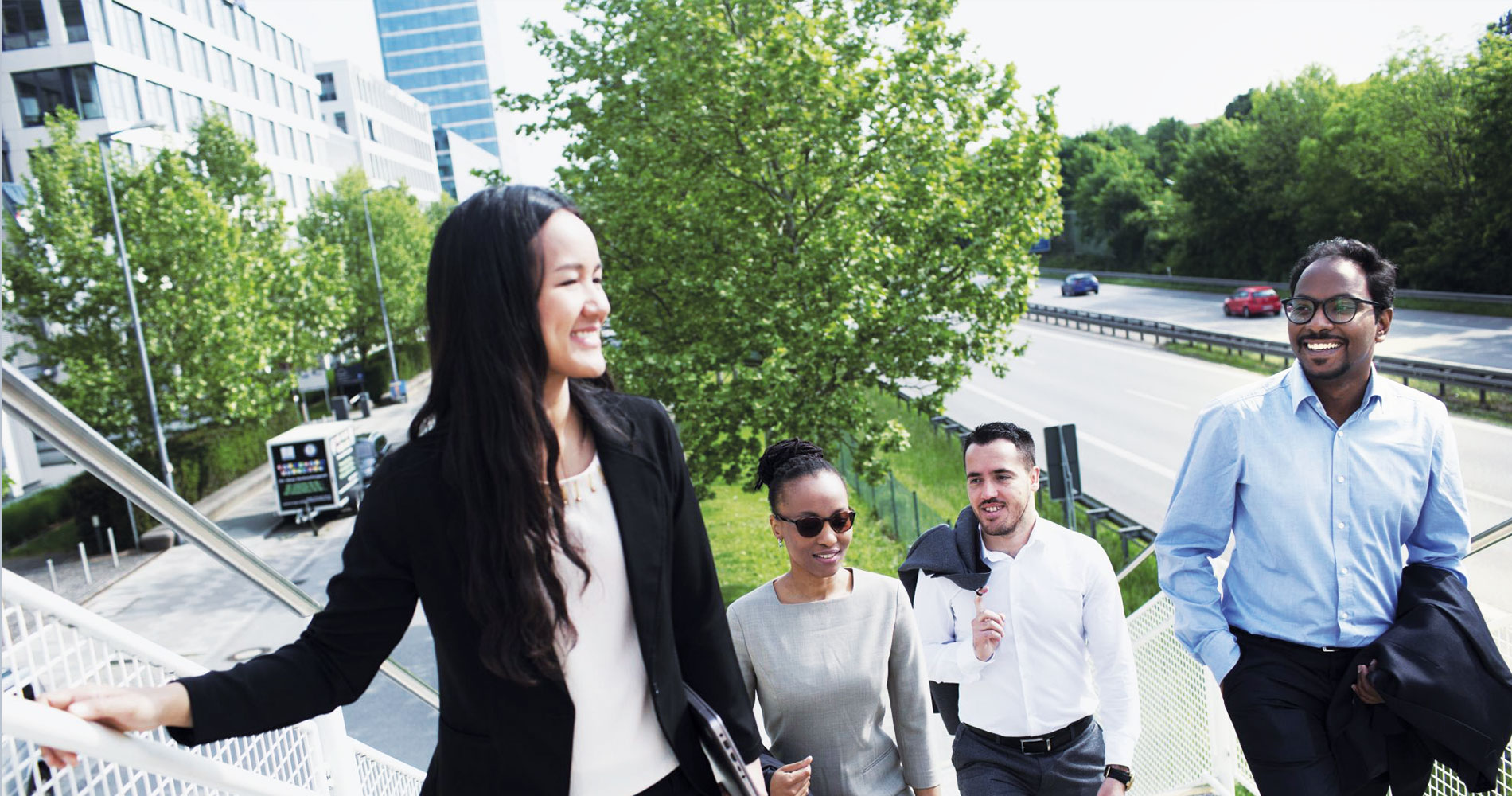 Key Facts
Doctor of Business Administration
Final Degree
Doctor of Business Administration
Studies Abroad
Sheffield Hallam University (UK)
Did you know:
According to a decision of the Conference of Ministers of Education and Cultural Affairs, doctoral degrees from the United Kingdom, which includes the DBA, may be used in Germany in the abbreviation "Dr." without a subject-specific addition and without a designation of origin, even after the United Kingdom officially leaves the EU (Brexit). (Source)

‌ Application Round
DBA-Program: Third Application Round
Apply now for the study start in September 2022! The application…
learn more
‌ Info Session
MBS Explorer Week: DBA Open Day
Learn about the Doctor of Business Administration offered by…
learn more
The DBA – Doctor of Business Administration – is a research-based doctorate ideal for those who are enthusiastic about learning and who want to make a difference to the way that management and professional practice is developed in their specialism. Studying for a business doctorate allows you to develop evidence-based research and a full doctoral thesis, equivalent to a PhD, whilst continuing to pursue a career as a senior professional or manager.
The DBA program of Sheffield Hallam University gives you the opportunity to discuss key substantive topics that reflect research and advances in organizational and business knowledge. Furthermore, you will be guided through each step of developing, planning, and managing your doctoral research project.
Munich Business School is the only university in Germany that specifically prepares students for a DBA program at an AACSB-accredited university. The AACSB (Association to Advance Collegiate Schools of Business) is one of the leading international accreditation organizations for business schools and economics faculties. Its accreditation is a recognized seal of quality for teaching and research.
Top Reasons to Study the Doctor of Business Administration
International Degree
The DBA is a highly respected academic degree that will open doors into and within the international business world. Upon successful completion of the program, you will be entitled to use the title "Dr.".
Structured Program
The compact, modular structure of the DBA program is designed to facilitate progress and results.
Personal Environment
Enjoy a personal atmosphere, small classes, individual support, and direct contact with your supervisors.
Approved Program
The DBA program is officially recognized and equips you with an internationally recognized doctoral degree.
Flexible Design
The DBA program allows you to pursue a internationally recognized doctoral degree without having to put your professional career on hold.
Practical Focus
The DBA enables you to focus, and work, on real-life topics from your company's daily business.
Network Opportunities
Establish a personal network on an academic as well as professional level, and benefit from the MBS network.
Academic Quality
Benefit from the outstanding quality of teaching and research.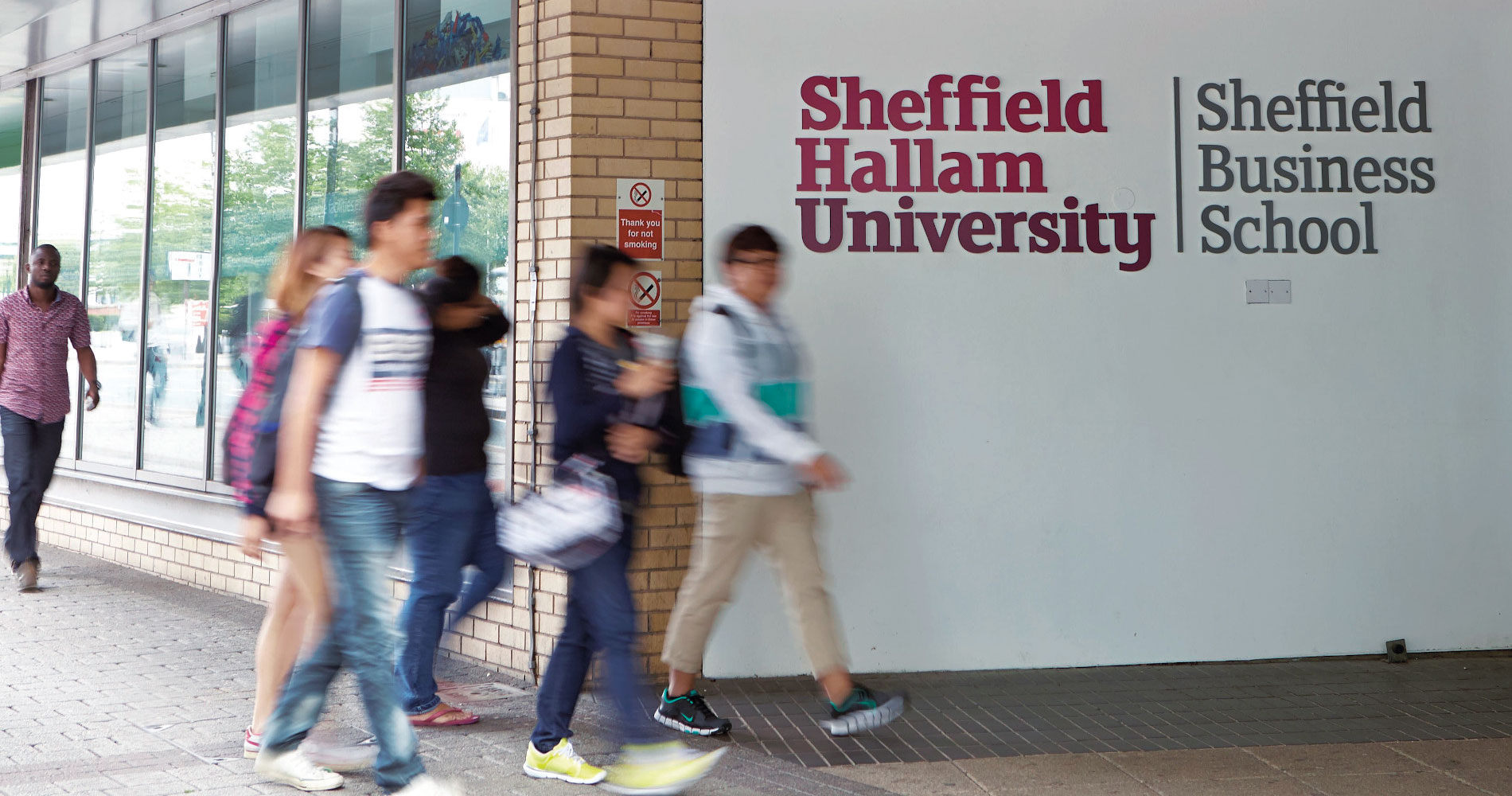 The structure of the DBA program reflects two objectives: the first is to present you with an opportunity to discuss key substantive topics and concepts in contemporary business and management theory; the second is to take you through the process of developing and planning a doctoral research project in a staged way, and then to the execution of the project itself.
You will begin your path to the DBA with three preparatory modules in Sheffield and Munich. Upon successful completion of these modules, you will receive a "Certificate in Business Research" from Munich Business School, which will enable you to enter the second phase of the DBA program at Sheffield Hallam University - the preparation of the actual doctoral thesis.
This module provides you with the essential academic skills to successfully complete your DBA studies. It includes an introduction to reflexivity, critical thinking and writing, as well as philosophical and ethical considerations that will underpin your research process. During this module, you will also be allocated a supervisor, and draft the introductory chapter of your thesis.
The purpose of this module is to introduce contemporary issues and debates in such a way that is relevant to define your research interests, and drawing boundaries around your research scope.
The content of the module includes key concepts such as diversity at the workplace, economic trends, and future technological revolutions, and challenge your thinking on how these external factors may impact your sector and research.
In addition, the module includes in-depth sessions on developing a literature review, which enables you to eventually draft your own literature review.
During this module, your knowledge inquired in module 2 is further deepened, allowing you to gain advanced insights into general research approaches and designs with the aim to enable you to develop your research method, and align it to an underpinning research philosophy. At the end of this module, you will draft the research methods chapter of your thesis.
After successful completion of modules 1-3, you will receive a "Certificate in Business Research" from Munich Business School. This qualifies you to enter the second phase of the DBA program at Sheffield Hallam University: the preparation of your doctoral thesis.
The research phase begins with the formal preparation of a research proposal and an oral presentation. This so-called research report (RF2 report; max. 6,000 words) should include the methodology, a summary of the work done so far, and a statement of further research planned.
Once your research report has been approved by the DBA Program Assessment Board, you will be ready to write your dissertation. Throughout this process, you will receive ongoing support from both SHU and MBS, and ongoing support from your supervisors.
Once your thesis is completed, you will submit it to SHU for an oral defense (viva voce). After the successful defense you will receive the degree DBA Doctor of Business Administration.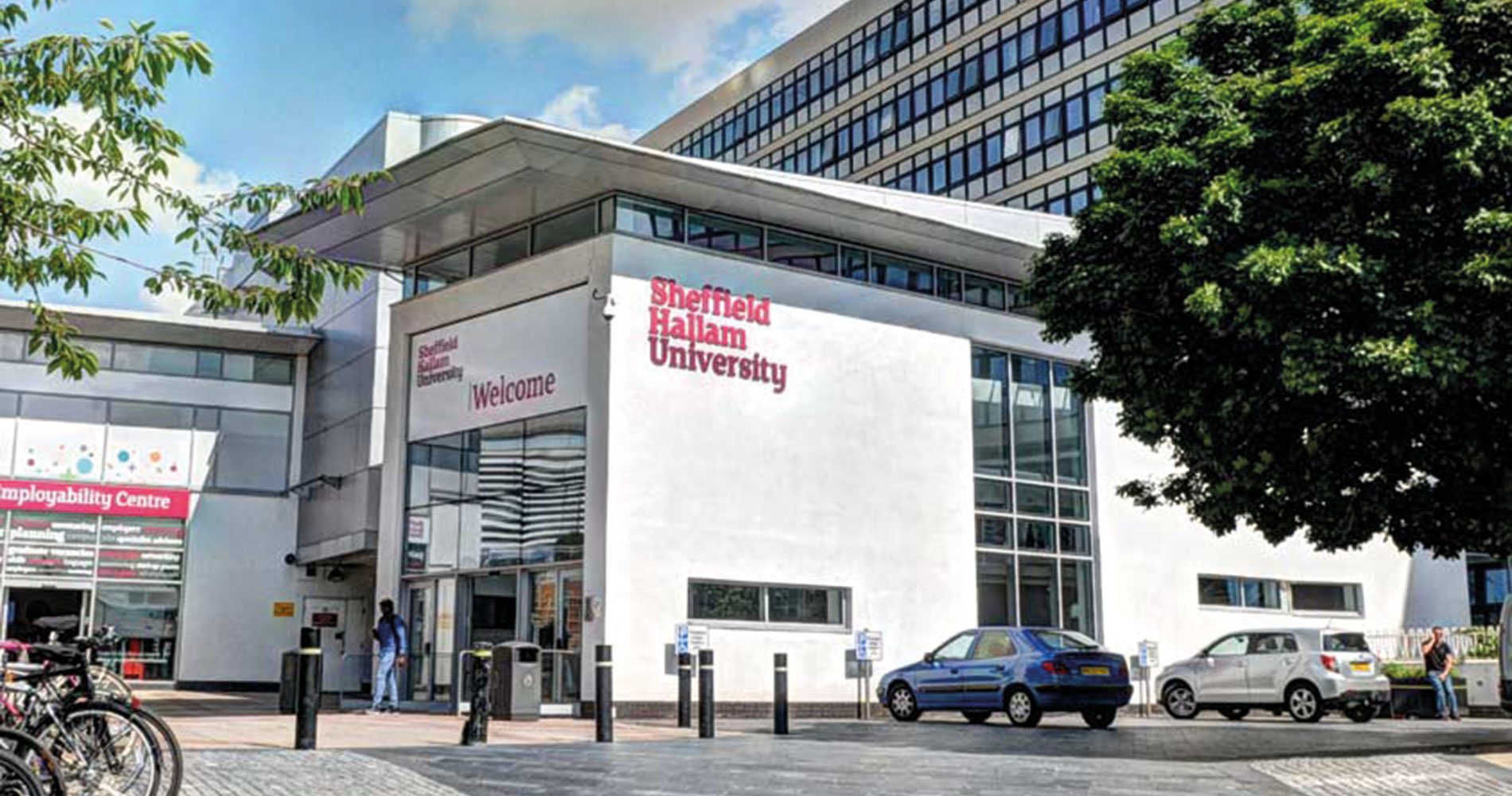 Sheffield Hallam University
Sheffield Hallam University (SHU)
The AACSB accredited Sheffield Hallam University (SHU) in Sheffield, UK is renowned for its modern facilities, dynamic approach to teaching and learning, and high levels of student support. With 34,000 students from over 100 countries worldwide and 3,000 staff members, it is one of the UK's largest and most progressive universities.
Research at Sheffield Hallam University addresses real-world challenges that impact upon people's lives. SHU is highly ranked for research. In fact, 72 % of their research is ranked internationally excellent or world-leading for impact (Research Excellence Framework 2014).
Sheffield Business School (SBS), with more than 8,000 students from more than 100 countries, is one of Sheffield Hallam University's main faculties, and has a national and international reputation for delivering postgraduate and professional management development programs. With over thirty years of experience in research and teaching in business and management, SBS is involved in a diverse range of pure and applied research, covering most areas of business and management.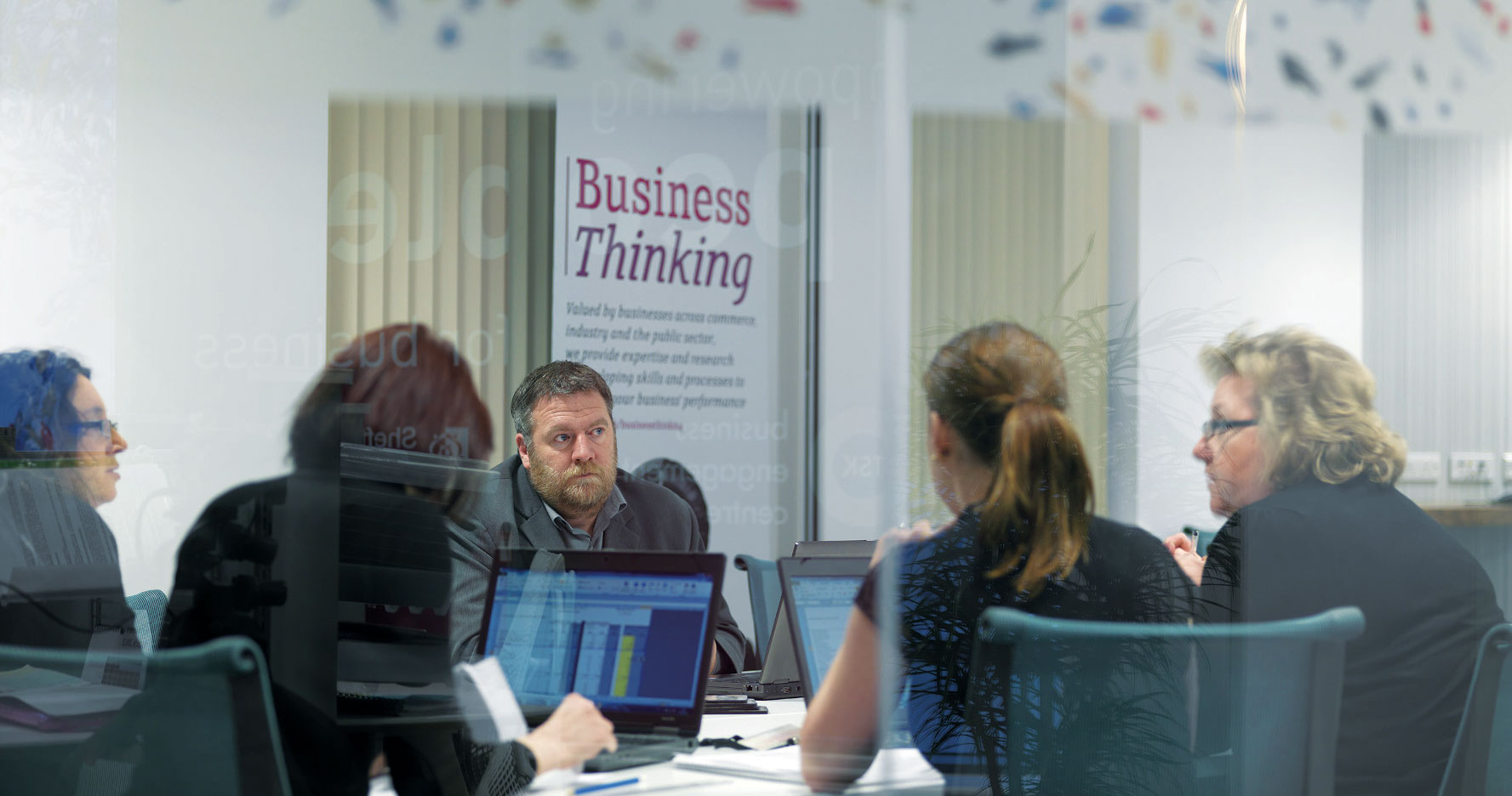 Participant Profile and Cohort
The DBA program is developed for managers and executives who:
meet the academic requirements of the program,
can contribute to class learning in the program and add value to the student experience,
benefit from the learning experience and show evidence that the DBA will add value to their already successful career,
have managerial and leadership potential, excellent interpersonal and communication skills, as well as a high degree of maturity and motivation.
An integral part of the program is the cohort, the group of students who begin the program at the same time and attend all study blocks together. Students in the cohort engage in discussions with each other during the study blocks, learning from each other. Outside of the study blocks, the discussions may continue, with students sharing ideas and experiences, and supporting each other.

In order to be admitted to the DBA program, you must fulfill academic, linguistic, and professional requirements. The required application documents may be submitted at any time. However, due to the limited number of spots in the program, MBS recommends you to commit yourself to a specific application round. One thing always applies: the earlier you submit your application, the more likely it is that you will be admitted to the next program start.
Munich Business School seeks to admit candidates to the DBA Doctor of Business Administration program who:
have successfully completed a Master's degree in business, management, or a related area
have minimum of 5 years of working experience, thereof 3 years of managerial experience incl. team lead, budget responsibility

Since the DBA program is conducted in English, all candidates must have good command of the language. Applicants can prove their English language proficiency by one of the following options:
Being an English native speaker
Having completed a university degree entirely in English, in an English speaking country, within the last 3 years (teaching and assessment)
English is the official language in daily business communication in your current position and company (we require a confirmation letter from your employer)
IELTS: min. level of 7.0 – Academic Module
TOEFL iBT: min. 100 (Listening: min. 23, Reading: min. 23, Writing: min. 26, Speaking: min. 22; MBS TOEFL Institution Code: 5772).
Test results can only be accepted if achieved within the last two years. If you are unable to obtain your test results before handing in your MBS application, please advise us of your planned test date. You can hand in your test results up to four weeks prior to the program start. Submission after start of studies is not possible.
Why do you want to pursue a DBA? Your answer should include reference to personal, professional, and educational experience, as well as the impact you expect it to have on your career.
What do you propose to research? Discuss a possible topic and research approach that interests you, and address the following:
Reason why this possible area of business and management is important
Identification of a clear research question
Contextualization of the research question within a body of existing scholarly literature
Possible methodology for the research
Potential impacts of the research
Relevance of the expected findings to management knowledge and practice
Please provide the following documents for your application:
Completed Application Form including Application Research Proposal (Guidelines for Research Proposal)
Curriculum Vitae in English
Copies of diplomas and transcripts (plus translations if not already in English or German
2 reference letters (academic or professional), either as completed reference form or as a normal letter of recommendation (with English translation if not already in English)
Proof of English proficiency (test scores must still be valid, i.e., less than two years old)
Academic papers, articles, certificates etc. (optional)
Please apply online with your complete application documents.
Please note: A processing fee of 60 euros is due upon submission of the application documents. You will receive information on this in a separate e-mail after the application process has been completed. Further processing of your application is only possible after receipt of the fee.
The interview will last approximately 45-60 minutes and is intended to help both you as well as the university to determine whether the DBA is the right program for you. Of course, the interview will also present you with the opportunity to ask any questions you may have.

All applicants from Germany or close enough to travel must attend a personal interview at Munich Business School with the Academic Program Director. Applicants who cannot attend a personal interview due to unreasonable travel times will be interviewed via video conference.
The Admission Office will inform you about the outcome of the application process within 10 working days. If your application has been accepted, Munich Business School will provide you with an acceptance letter as well as two copies of your study contract. One copy needs to be signed and returned within two weeks to secure your spot in the program. The other copy needs to be kept for your own records.
Tuition fees can be paid in installments. The first rate is due upon the beginning of your studies and can be paid via bank transfer or PayPal. Books, travel costs, and accommodation are not included in the overall tuition fee.
If you are registered as a taxpayer in Germany and studying part-time, you may get a tax refund of your tuition fees. Please check out the website of the German Federal Ministry of Finance for the latest information on taxes. In addition, MBS provides you with information about the financial assistance options available, whether supported by the government, foundations, or banks.

Overall Tuition Fee
36,000 Euro
Application Processing Fee
60 Euro
Possible installment payment:
Every additional year
3,600 Euro