Master Sports Business and Communication (M.A.)
You love sports and would like to use this enthusiasm for professional purposes? The MBS program Master Sports Business and Communication combines Sports Management and Sports Marketing in a unique way. It was developed by leading experts − both men and women − in the sports sector for those who themselves aspire to a career in the sports business.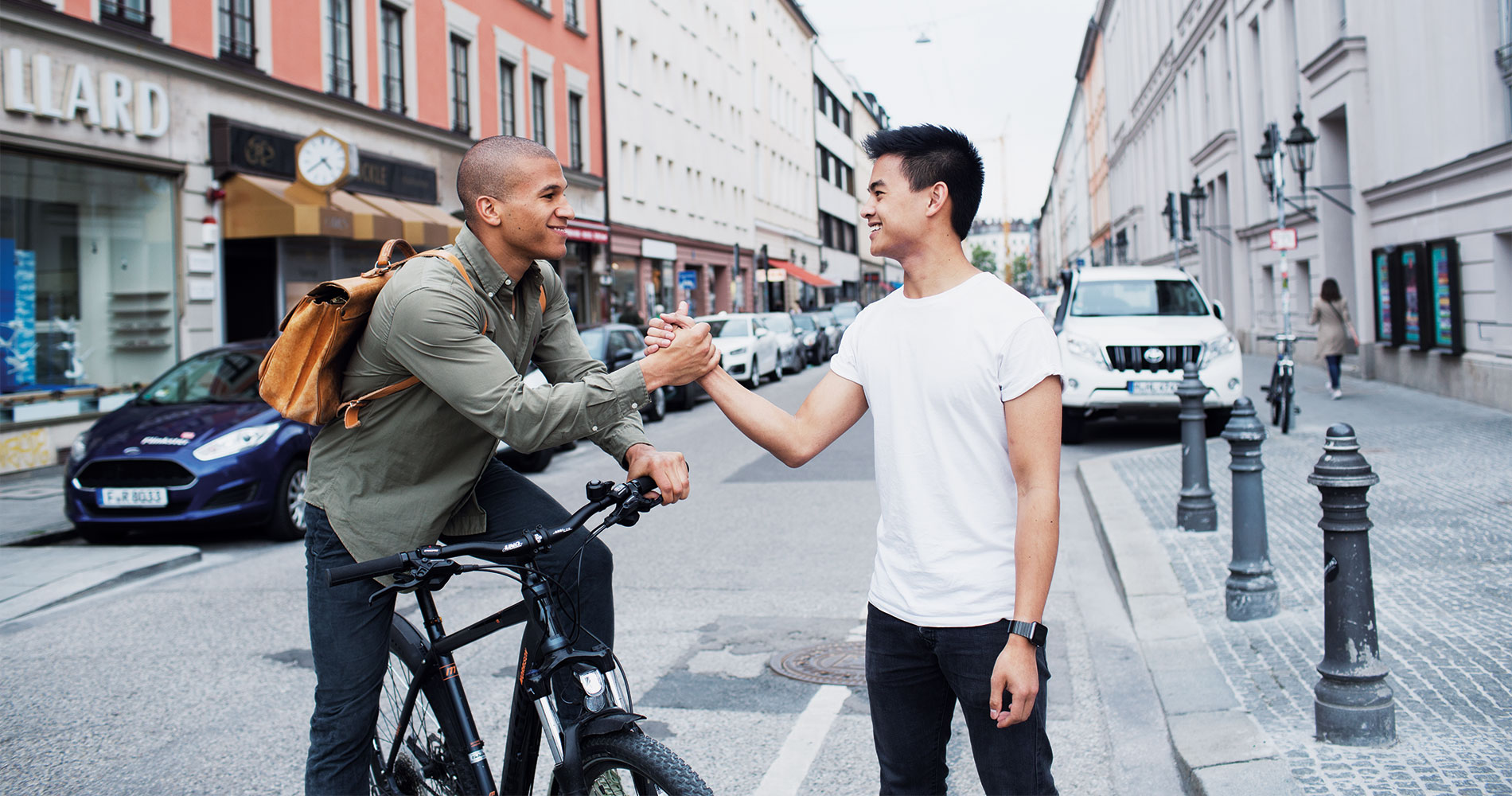 Key Facts
Master Sports Business and Communication

Duration Single Degree
18 months
Duration Dual Degree
24 months
Scholarships
10% to 50% reduction on semester 1 and 2
Final Degree
Master of Arts (M.A.)
Your Master's degree at Munich Business School
We at MBS believe that one does not really know the Sports Business until one has experienced its fascination firsthand. Hence the ideal training spot for future sports business professionals like you is a practice-oriented learning environment in which you develop leadership qualities as well as technical and personal capabilities.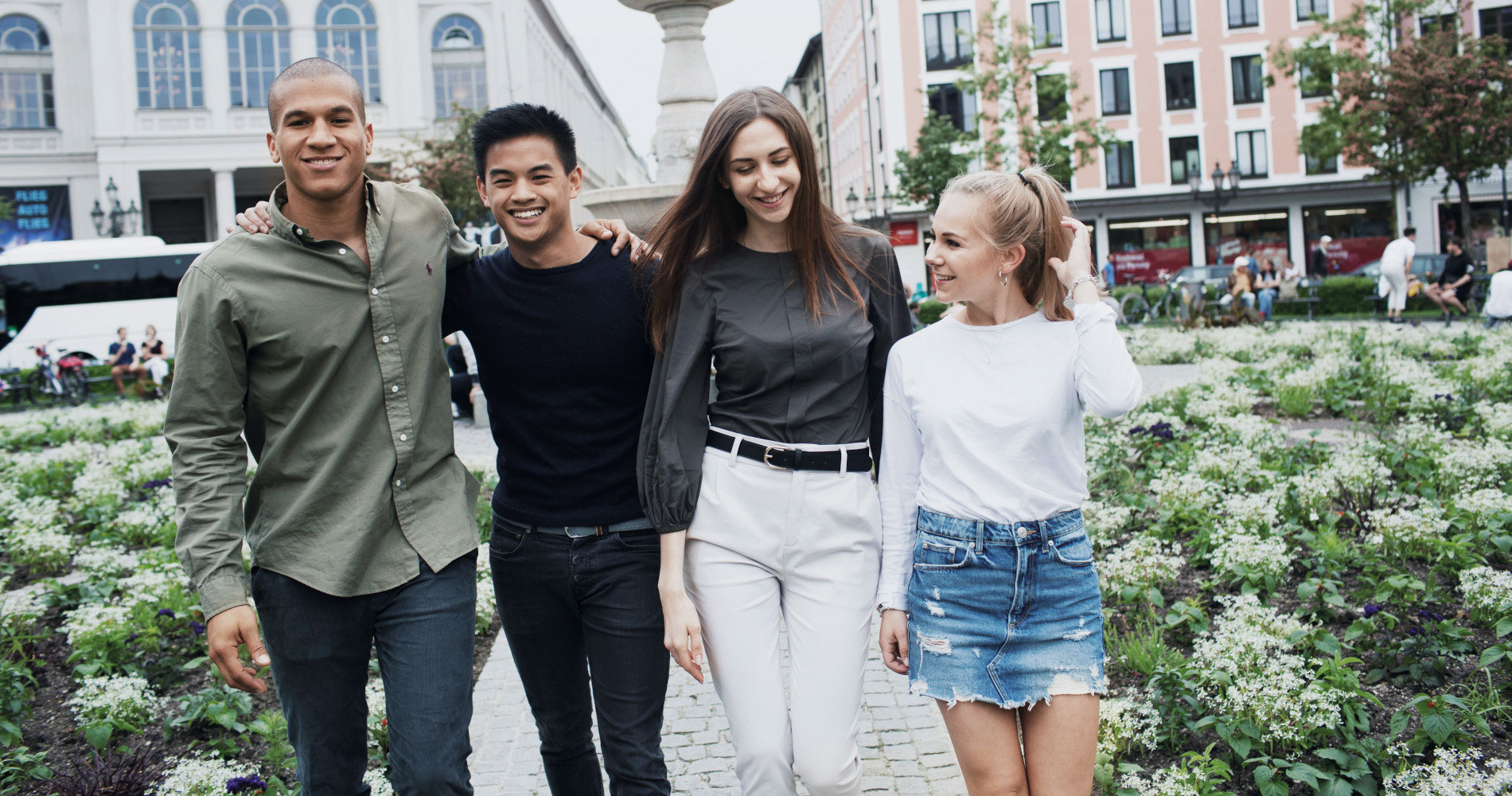 Our
Master SBC in Numbers

60
International Partner Universities
4:1
Student to Faculty Ratio
100%
Business Hotspot Munich
Program-specific Modules
The Program-specific Modules of the Masters Sports Business and Communication prepare you optimally for your successful career in the sports business. You acquire specific know-how and get to know all facets of sports management. By dealing with the topics sports communication and media, sports sponsoring and marketing, license and rights exploitation as well as digital sports and sports event management, you will qualify as a specialist for companies in the sports industry as well as sports clubs and associations. The optimal mix of theoretical basic knowledge and practical skills will prepare you perfectly for a successful career in an international environment.
Business Project
An integral part of the Sports Business and Communications program is the Business Project. On behalf of a real company such as adidas or an association such as the DFB or the DOSB, you will work together with your fellow students on a concrete, practice-relevant issue and will be able to apply and demonstrate your skills in practice. At the same time, you make important contacts with future employers.
Core Modules
In the Core Modules of the Master Programs you will acquire general business management knowledge. In courses on international management, business communication, responsible leadership and your freely chosen international focus, you will gain an understanding of economic interrelationships in a multicultural and globalized world and learn to consider and correctly interpret social and cultural aspects in your future business decisions. The promotion of a critical approach to various topics is just as important as learning practical methods and models.
In order to be able to act entrepreneurially with foresight, the Core Modules have an interdisciplinary structure. You will work on joint projects with students from the other Master's programs and exchange ideas and experiences, thereby broadening your range of experience and your toolbox with approaches and perspectives in the fields of Sports Business, International Business or Innovation and Entrepreneurship, for example.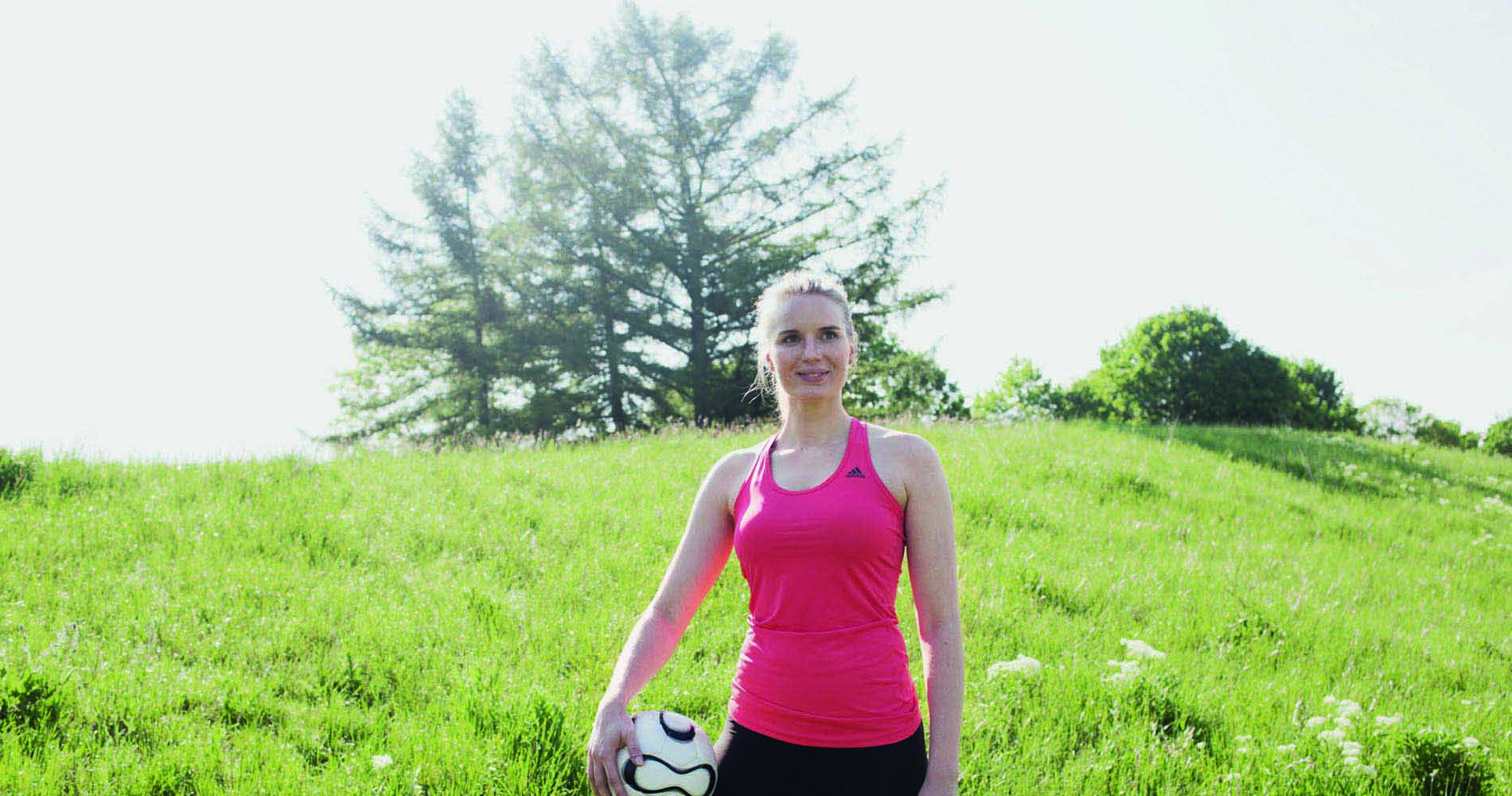 For your perfect career start: the most important reasons for the Master Sports Business and Communication.
Practical Relevance
To get insights into the sports business, you can further develop personally and professionally in projects with real tasks from companies in the sports sector. Business plan developments, presentations, case studies, projects and excursions are basic elements of the Master Sports Business and Communication.
Mentoring Program
The mentoring program of the Master Sports Business and Communication is a special feature by which you, as mentee, will benefit from the expertise and network of your personal MBS mentor. MBS will provide you with a professionally experienced alumnus who will support you in the critical phase of your sports business studies with assistance and advice, help you to achieve your career goals and provide you with valuable contacts through his or her network.
Renowned Trainers from Sports Business
The instructors in our program are renowned experts, most of whom are themselves active as managers or entrepreneurs in the areas of sports marketing, sports management and sports media. They come from companies such as adidas, BMW Group and the German Olympic Sports Federation. Not only do they impart theoretical basic knowledge, they also pass on their vast practical experience to the students − they can also facilitate your entry into the profession through their extensive network of industrial contacts.
SBC Alumni Club
You can begin to establish important contacts to companies in the sports business during your studies. The SBC Alumni Club connects alumni from a wide variety of industries and companies and offers a wide range of services with regular events such as the annual "Hoamcoming" at MBS and a local "Stammtisch" a platform for exchange and networking.
Career in the Sports Business: possible employers
Potential employers in the sports business are: associations of the soccer, ice hockey, basketball or handball federal leagues, formula 1 racing drivers and teams, organizers of sports events, manufacturers of sports articles, consulting firms in the sports sector, organizers of sports fairs and conferences, consulting companies, sponsoring agencies, concerns, fashion and retail companies.
Studies with Competitive Character
The sports business, which has worldwide revenues of over 80 billion euro, is a secure, continually growing sector of the economy. At the end of your studies, numerous attractive career options will be open to you in this sector and in the economy so that you will be able to make a profession out of your passion for sports.
Your Trainers - The MBS Lecturers
The MBS Sports Business and Communication Master's program is characterized by the large number of lecturers coming directly from the practice and providing students with important skills for their entry into the sports business. Some of these lecturers introduce themselves in the following interviews.

Business Projects – for Your Perfect Career Start
The practical project is a real highlight: For two semesters, you and your fellow students will work for a company and solve a real, current problem. You will process tasks for companies such as Audi or adidas and associations such as the German Football Association (DFB) or the German Olympic Sports Federation (DOSB). During these practical projects, some students are able to establish important contacts to prospective employers.
Students of the Master Sports Business and Communication benefit from the MBS network. Excursions - for example to adidas, Sky or the FC Bayern Munich football club - deliver exciting impressions of actual practice. On the other hand, you can investigate current trends by visiting the ISPO Munich sports fair, which is just as much a fixed part of the Master program as is access to pertinent sector media such as, for example, SPONSORs.
3rd Semester:
Semester Abroad or Internship

Semester abroad: Students of Master Sports Business and Communication have the opportunity to spend their third semester abroad at one of numerous international partner universities. During your semester abroad, you will gather extensive international experience and expand your intercultural skills. Students can also choose to spend two semesters at selected universities and complete their studies with a dual degree.
Internship: If you have already studied or worked abroad in a non-German-speaking country, you will also have the option of completing an internship specific to your subject area at a company in Germany, Austria or the German-speaking part of Switzerland. Internships run for at least 15 weeks.

Internationality
Studying at Munich Business School is an international experience, because internationality is not only taught but also lived. This is why studying abroad is an integral part of our programs. MBS maintains partnerships with over 60 universities worldwide and is continuously expanding its international network. The cooperations range from classic programs such as ERASMUS+ and exchange programs to over 20 dual-degree agreements with partners in Europe, Asia, Australia, and the USA.

In order to qualify for the Master Sports Business and Communication study program, you must fulfill academic, linguistic, and to some extent professional requirements.
You may submit your application documents at any time. Since the places are limited, we advise you to apply for your desired study start as early as possible.
Academic Requirements
The main requirement for admission to the Master Sports Business and Comunication study program is a successful Bachelor's degree (180 ECTS or more). Applicants with a degree in Business Studies/Management/Economics are entitled to apply for the program directly, applicants without a degree in economics can qualify for the program by completing the Pre Master Program. Upon request, we will gladly verify your documents in advance. Please contact your Program Advisor.
Language Requirements
English Proficiency
Applicants must proof their English language skills by passing one of the following language tests:
TOEFL ibt: minimum 85 (min. 22 in writing and min. 20 in all other bands; MBS TOEFL Institution Code: 5772)
IELTS: minimum level of 6.5 – Academic Module
ELS English for Academic Purposes: Advanced Level 112
Test results can only be accepted if achieved within the last two years. If you are unable to obtain your test results before handing in your MBS application, please inform us about your planned test date.
The English proficiency test can be waived by the following candidates:
Applicants having completed their schooling in English (i.e., High School Diploma, IB)
Applicants having completed their first academic degree in English
Step 1: Written Application
When submitting your online application, please provide the following mandatory documents:
Letter of Motivation (1-2 pages)
Résumé/CV
Copies of your graduation certificates* and/or current university transcripts*
You may also upload the following additional documents:
recent photo of yourself (professional, in color with bright background)
Copy of the school leaving certificate (e.g., Highschool Diploma, IB, Abitur)*
Proof of English language proficiency (TOEFL, IELTS or ELS)
Reference letters (if available)
When applying for a scholarship: personal statement (1 page)
*Please provide the original documents or certified copies when you gain admission and matriculate to the program.
Online Application Master Sports Business and Communication
Alternatively, you can also submit your written application.
Step 2: Admission
Qualified applicants will be invited for a personal interview on site in Munich or online via Microsoft Teams (approx. 30 - 45 minutes). The interview may include the processing of a case study.
As soon as you are an admitted student, you have the opportunity to get to know MBS even better – before making your final decision whether to join Munich Business School.
Our study advisors will of course be available for all kinds of potential questions and personal consultations.
Step 3: Study Contract
Once you have successfully completed the application process, Munich Business School will provide you with an acceptance letter as well as two copies of your study contract. Please sign one copy and return it within two weeks to secure your spot in the program. The other copy needs to be kept for your own records.
The acceptance to the study program requires an enrollment fee of 690 Euro (EU/EFTA) respectively 1,490 Euro (non-EU) and a deposit of 1,000 Euro due upon signing the study contract. The deposit will be deducted from your first tuition fee installment.
Step 4: Student Visa
If you are a non-EU national, you are required to apply for a student visa in order start your studies in Germany. To obtain a visa invitation letter from Munich Business School, which is necessary to apply for the visa, please add a copy of your passport details page when handing in your signed study contract.
Scholarships
Munich Business School offers attractive scholarships. These are 10 - 50% for the 1st and 2nd Master semester. Students who show particular commitment can continue to receive support after the second semester. The program is also aimed at Pre-Master students.
The application for one of the scholarships is made together with the application for a study place. Further information can be found under "Scholarships and financing".
The tuition fee is payable in three semester installments à 8,000 Euro or 18 monthly installments. The first rate is due upon the beginning of your studies and is be paid via bank transfer or PayPal.
Books, travel costs and accommodation not included in the overall tuition fee.
The non-refundable processing fee is due upon application, the one-time enrollment fee is due upon signing of the study contract. Both is be paid via bank transfer or PayPal.
Additional costs can incur for the semester abroad, depending on the partner university of your choice and depending on your choice to complete a dual degree.
Munich Business School offers attractive scholarships. Detailed information can be found here.

Tuition Fees Master Programs
Overall Tuition Fee
24,000 Euro
Application Processing Fee
60 Euro
One-time Enrollment Fee (EU/EFTA)
690 Euro
One-time Enrollment Fee for international students
1,490 Euro
Master Sports Business and Communication Alumni
What do our Master Sports Business and Communication Alumni actually do after their studies at MBS? To answer this question, MBS regularly conducts the MBS Alumni Survey. Our graduates:

Other
Panel Discussion: Customer Experience and New Mobility
Take part in our virtual panel…
Learn more
News