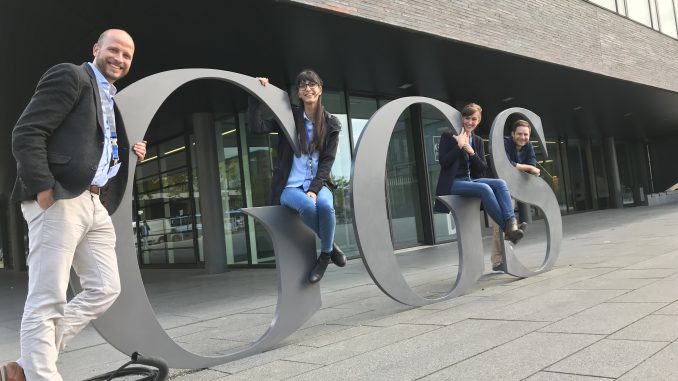 Prof. Dr. David Wagner, Giulia Parola, Karoline Lampe and Manuel Diepolder from Munich Business School (MBS) have participated at this year´s Dynamic Capabilities & Relationships (DCR) Conference.
It was held by a joint PhD Program of the European University Viadrina in Frankfurt (Oder) and the Germany Graduate School of Management & Law (GGS) from September 10, 2019 to September 13, 2019 at Heilbronn.
Whereas Giulia is working as a research associate at MBS, Karoline and Manuel are currently enrolled in the MBS Doctor of Business Administration (DBA) program under the supervision of Prof. Dr. David Wagner. The DBA is a doctoral program offered by MBS in collaboration with Sheffield Hallam University.
The conference brought together scholars with a shared interest in scientific writing by giving the opportunity to get involved in a small and interactive paper development environment, to build a knowledge exchange network and to develop collaborative relationships in research. The conference started off with a scientific writing session on the first day followed by parallel paper discussions led by three leading scholars: Ann Langley (HEC Montreal), Timothy Devinney (Leeds University Business School) and Ronald Rust (Robert H. Smith School of Business / University of Maryland).
On the second day of the event participants were offered a rhetoric coaching on "how to create a captivating presentation" by Matthias Pöhm as well as a panel on "selecting journals and coping with editors".
The conference contributed to further develop the MBS PhD and DBA students understanding of how the publishing process works and how to cope with the pitfalls along the way. Moreover, it greatly enhanced the academic writing skills of the participants.
They hope to share the valuable insights gained with the MBS community soon!