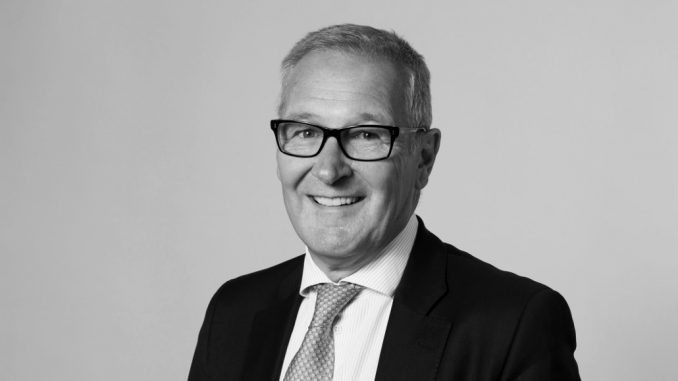 It is with deepest sorrow that Munich Business School bids farewell to its President, Dr. h.c. Rudolf Gröger. Much too early und completely unexpected, he passed away on Tuesday, October 6, 2015. Dr. Gröger was the first President of MBS and held his office with much passion and exemplary commitment. Only 60 years old when he passed, he is survived by his wife and his two sons.
When Dr. Rudolf Gröger was appointed the first President of Munich Business School on November 1, 2009, he already had an extended career record as a successful entrepreneur. At the start of his professional career, he had worked for companies such as Siemens, where he was, inter alia, the speaker of the company's German management board. Following that, he held several leading positions at Deutsche Telekom.
In 2001, Rudolf Gröger was appointed the CEO of O2 Germany, simultaneously being a member of the board of directors of the British holding O2 plc. After a successful 6-year period in the telecommunication group, he founded Gröger Management GmbH in 2007, held supervisory board mandates in several German companies and was active in many more successful ventures.
Alongside his career as an entrepreneur, the domain of education and research had always been a matter close to Rudolf Gröger's heart. Amongst others, he lectured at Technische Universität München (Technical University of Munich) where he was also a member of the advisory board. In 2006, the university's department for economic sciences awarded him the degree of an honorary doctorate "in recognition of his outstanding achievements in the area of operational leadership practices, in particular for integrating technical and operational knowledge in the fields of innovation, strategic company management and change management".
In 2009, Rudolf Gröger became the first President of Munich Business School. From the very beginning, he not only acted as the university's representative but also contributed to the strategic development of MBS with his comprehensive wealth of experience in management. Close contact with students was an important concern for Dr. Gröger. Until the very end, he liked to pass on his knowledge to the MBS students and supervise their Master's theses with enormous commitment. In addition, he also was an important and highly respected member in the management board of ESO Education Group, the MBS parent company.
In 2005, Dr. Edmund Stoiber awarded the Bavarian Order of Merit to Rudolf Gröger; in 2004, he received the entrepreneur of the year "Horizont Award".
With the passing of Dr. Rudolf Gröger, Munich Business School not only loses its long-term president and charismatic public face, but simply a very sincere man, well-esteemed among all students, employees, colleagues and partners. His outstanding commitment and devotion will be his lasting legacy to MBS.
With much sadness, we are mourning Dr. Rudolf Gröger, whose honorable memory will forever remain an inspiration and encouragement to us. Our sympathies go out to his family.