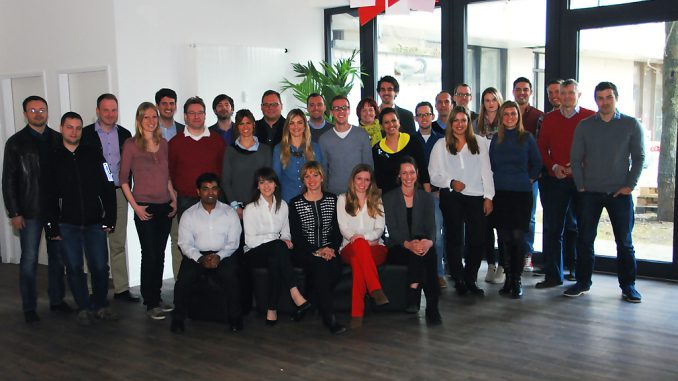 Last Monday, 16 new students began their MBA General Management part-time studies. Together with the 17 students that had started the program in September 2014, they form the current MBA class. This means a completely full group for the new semester – despite the difficult situation in the private education market.
"We are really proud to welcome that many new and interesting personalities at our university. Let's wish them all a successful start into their first semester", says Prof. Dr. Marc-Michael H. Bergfeld, Academic Program Director MBA General Management. "The strong demand for our program proves our concept is focusing on the right topics and contents."
International and practical orientation
The new students are literally coming to MBS from all over the world: Be it from Kazakhstan, India or the US – the share of international students in the new MBA class is accounting for an impressive 45 per cent.
Most of the 33 students have an economical or engineering background, about a third works in a different sector. The students have nine years of professional experience on average; a pleasantly high share of 39 per cent is female.