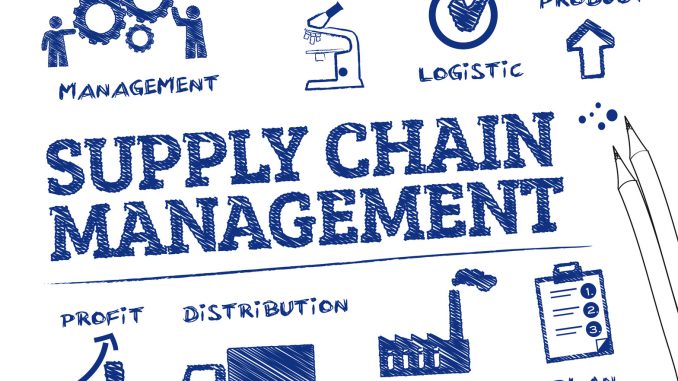 It is undisputed that the procurement function has evolved throughout the past decades from a clerical, order-taking role to a strategic role. Modern procurement functions operate cross-functionally with a much larger array of activities than in the past, ranging from selecting suppliers, maintaining supplier relationships, developing company supply strategy and forging collaboration between suppliers and intra-company personnel to shape the overall organization.
This evolved, modern procurement function increases its organizations competitive advantage by utilizing suppliers' external resources. Hence, this increased contribution towards an organizations competitive advantage signifies an increased importance of the procurement function; the success of the function is now more important to the success of the organization than it was in the past.
While the procurement functions changing role has received plenty of attention by academia and industry over the past few decades, the purpose of this Blog posting is to identify whether this new role equates to a more important role and, this might be most interesting to business students reading this posting, if this more important role has had a positive effect on the salaries of procurement managers.
Two trends have emerged
Throughout literature, two trends in the progression of the procurement function emerge that highlight the increasing importance of the function over the last decades. One trend is the development of procurement as a strategic role in organizations, specifically reflecting the increasing presence of strategic level procurement officers and the involvement in an organizations overall strategy (Gadde & Håkansson, 1994; Carr & Pearson, 2002; Feisel et al, 2008). The second trend involves the ability of the function to contribute to the competitive advantage of an organization (Carr & Pearson, 2002; Luzzini et al, 2015; Knoppen & Saenz, 2015).
In the 1980s, Porter's inclusion of suppliers and buyers in his five forces model raised attention to how procurement could be a critical part of an organizations strategy, however limited gains in procurement as a strategic function were made until late in the 1980s (Ellram & Carr, 1994; Van Weele & Van Raaij, 2014). Since then, the research community and industry have begun to pay more attention to the increasingly strategic role of procurement (Van Weele & Van Raaij, 2014).
Interested in supply chain management and procurement? Discover our MBA Programs with a focus on "Global Supply Chain Management"
Corporate sustainability drives the strategic role of procurement
Another driver of procurements increasing strategic role is the growing importance of corporate sustainability (Giunipero, Hooker and Denslow, 2012; Schneider & Wallenburg, 2013). Social and environmental sustainability have become increasingly important in the last decade to both governments and consumers, increasing the importance of the sustainability strategies of organizations (Giunipero, Hooker and Denslow, 2012).
The procurement function is pivotal in implementing sustainable strategy because it has the ability to spread the values of its organization throughout the entire supply chain (Yamak, Souchon & Fröhlich, 2011). It does so by informing the organizations suppliers of requirements derived from corporate values, and consequently these suppliers will inform their suppliers, creating a compound effect throughout the supply chain (Yamak et al, 2011).
Further evidence of the importance of the procurement function for sustainability measures lies in the responsibility that CPOs have for sustainability. As of 2010, 90 percent of European CPOs identified sustainability as "important or critical" (Van Hoek, 2013). Additionally, in a 2013 global study of 1,128 CPOs of large organizations, 61 percent of the CPOs responded that they had influence over "sustainable or environmentally responsible business operations" (Peterson, Webber, Rosselli & Shaefer, 2013).
War for procurement talent
One additional and exceedingly interesting way to analyze the increasing importance organizations place upon skilled procurement professionals is by analyzing procurements wage growth as compared to other wage growth (Feisel et al, 2008). In recent years, organizations have paid higher salaries to attract highly-skilled procurement professionals in a "war for talent", a conflict which arises from the demand for skilled procurement professionals exceeding the supply (Feisel et al, 2008). For instance, salary surveys of procurement professionals in 2005 and 2006 showed an average 12 percent increase compared to a 3 to 4 percent increase in most other functions (Feisel et al, 2008).
A 2014 survey salary performed by the Chartered Institute of Purchasing & Supply (CIPS) of United Kingdom procurement professionals lends several insights into the growth of procurements importance in the past decade. All levels of procurement management, from director to junior manager, experienced strong wage growth in comparison to all occupations in the United Kingdom from 1995 to 2014. The salaries of all levels of managers in the area of procurement grew from below the national average to above the national average.
Wage growth of procurement managers has also shown strong growth in the United States throughout the past decade. Positions in Purchasing- and Supply Chain Management have enjoyed strong growth since 2001, totaling an increase of almost 38 percent over the last 14 years. This reflects the growing value that organizations place upon managerial-level procurement and supply chain management activities, and it agrees with the results by CIPS on UK procurement salaries.
Conclusion: The procurement functions importance will continue to grow
Overall, an analysis of wage growth in the United States and the United Kingdom lends evidence for an increasingly valued procurement function. In particular, the higher-level, strategic roles are higher valued by organizations. The procurement function has seen profound changes within the past decade. As the findings above indicate, these changes come with an increased importance within an organization.
Moreover, this multi-decade growth in importance has continued throughout the past decade, it is therefore fairly safe to assume that the growth of importance of the procurement function will also continue in the future. Today, the procurement function is more strategic and contributes more to competitive advantage than in the past. It still focuses on costs as it did in the past, but because organizations purchase a higher percentage of their costs than in the past the benefit from cost reduction is greater.
Procurement has also gained involvement in product development, through its utilization of external resources to drive innovation. The procurement function is a pivotal tool in the balancing of supply rewards with supply risks. The increased value that organizations see in procurement is reflected by the increase in CPOs in the boardroom and by the above-average wage growth which strategic level procurement professionals have experienced in the past decade.
It is safe to say that the future holds additional changes for procurement. The drivers that have increased procurements importance in the past (globalization, technology, sustainability and the development of the idea that procurement is now responsible for managing whole supply chains) continue to shape the business world. To meet these challenges organizations need a proactive, strategic procurement function and well trained procurement and supply chain management professionals.
Bibliography:
Bureau of Labor Statistics, US Department of Labor. 2004. Occupational Outlook Handbook, 2004-2005 Edition. Washington, DC: U.S. Department of Labor, Bureau of Labor Statistics.
Bureau of Labor Statistics, US Department of Labor, Occupational Outlook Handbook, 2014-15 Edition, Purchasing Managers, Buyers, and Purchasing Agents. pp. 1-8. Retrieved from http://www.bls.gov/ooh/business-and-financial/purchasing-managers-buyers-and-purchasing-agents.htm (Oct 22, 2015).
Bureau of Labor Statistics. (2015). Occupational employment statistics. Retrieved from http://www.bls.gov/oes/tables.htm (Oct 22, 2015).
Carr, A. S., & Pearson, J. N. (2002). The impact of purchasing and supplier involvement on strategic purchasing and its impact on firm's performance.International Journal of Operations & Production Management, 22(9), 1032-1053.
Chartered Institute of Purchasing & Supply. (2014). Purchasing & Supply Rewards – 2014 Summary of Results. CIPS. 1-7.
Ellram, L. M., & Carr, A. (1994). Strategic purchasing: a history and review of the literature. International Journal of Purchasing and Materials Management,30(1), 9-19.
Feisel, E., Hartmann, E., & Schober, H. (2008). Purchasing skills–Developing the purchasing professional of the future. Östrich Winkel: Supply Management Institute/European Business School. 1-20.
Gadde, L. E., & Håkansson, H. (1994). The changing role of purchasing: reconsidering three strategic issues. European Journal of Purchasing & Supply Management, 1(1), 27-35.
Giunipero, L. C., Hooker, R. E., & Denslow, D. (2012). Purchasing and supply management sustainability: Drivers and barriers. Journal of Purchasing and Supply Management, 18(4), 258-269.
Hoek, R Van. 2013. "From Backroom to Boardroom, Procurement Goes Strategic." View. Retrieved from http://www.pwc.com/us/en/view/issue16/strategicprocurement.jhtml (Oct 22, 2015).
Knoppen, D., & Sáenz, M. J. (2015). Purchasing: Can we bridge the gap between strategy and daily reality?. Business Horizons, 58(1), 123-133.
Luzzini, D., Amann, M., Caniato, F., Essig, M., & Ronchi, S. (2015). The path of innovation: purchasing and supplier involvement into new product development. Industrial Marketing Management, 47, 109-120.
Peterson, S., Webber, L., Rosselli, D., & Schaefer, B. (2013) Chief Procurement Officer Study: Improving competitive advantage through procurement excellence. IBM Institute for Business Value. 1-20. Retrieved from http://www-07.ibm.com/in/ibm/connect/pdf/The_CPO_Study_2013_-_IBM.pdf
Peterson, S. (2014) The journey to value: transforming procurement to drive the enterprise agenda. IBM Institute for Business Value. 1-19. Retrieved from http://www-01.ibm.com/software/procurement-solutions/2014-IBM-CPO-Study/
Puschmann, T., & Alt, R. (2005). Successful use of e-procurement in supply chains. Supply Chain Management: An International Journal, 10(2), 122-133.
Schneider, L., & Wallenburg, C. M. (2013). 50 Years of research on organizing the purchasing function: Do we need any more?. Journal of Purchasing and Supply Management, 19(3), 144-164.
Shapiro, R. D. (1985). Toward effective supplier management: international comparisons. Cambridge, MA: Harvard Business School.1-4.
Toktaş-Palut, P., Baylav, E., Teoman, S., & Altunbey, M. (2014). The impact of barriers and benefits of e-procurement on its adoption decision: An empirical analysis. International Journal of Production Economics, 158, 77-90.
Weele, A. J., & Raaij, E. M. (2014). The future of purchasing and supply management research: About relevance and rigor. Journal of Supply Chain Management, 50(1), 56-72.
Weele, Arjan J. Van. 2010. Purchasing and Supply Chain Management: Analysis, Strategy, Planning and Practice. Cengage Learning EMEA. Chapter 1. 3-19.
World Trade Organization. International trade statistics 2013. (2013).WTO. 1-208. Retrieved from http://www.wto.org/its2013
Yamak, A., Souchon, T., & Fröhlich, E. (2011). An Empirical Analysis of the Benefits and Significance of Strategy Enablers in the Implementation of Purchasing Strategies. In Supply Management Research (pp. 269-289). Gabler.
Zsidisin, G. A., Panelli, A., & Upton, R. (2000). Purchasing organization involvement in risk assessments, contingency plans, and risk management: an exploratory study. Supply Chain Management: An International Journal, 5(4), 187-198.