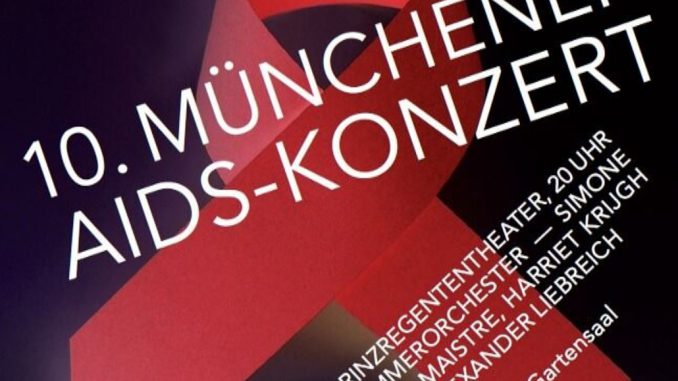 After the great success of previous years, MBS helps e.V. once again supports the Munich Chamber Orchestra (MKO) in organizing the 10th Munich AIDS Charity Concert at Prinzregententheater presenting masterpieces by Glière, Rossini, Saint-Saens, and Ravel and others.
MBS Helps e.V. seeks for sponsors who are willing to support the work of the Munich Aids-Hilfe:
Dear MBS Alumni, dear MBS Friends,
On 28 April 2016, the 10th Munich Aids-Concert takes place at Prinzregententheater in cooperation with the Munich Chamber Orchestra under the direction of Alexander Liebreich.
As last year, MBS student initiative MBS Helps e.V. supports this charity event in favor of the Munich Aids-Hilfe.
MBS Helps e.V. seeks for sponsors who can support the work of the Munich Aids-Hilfe.
As we organize a prize draw, we would be very pleased if you could contribute any kind of donations (products, services, vouchers). Alternatively, we would be delighted if you could support the Munich Aids-Hilfe with a monetary donation for which we can issue an official receipt. All donations benefit the non-profit organization directly as there are no intermediate parties involved.
The account information is stated below:
Account: Münchener Kammerorchester / AIDS-Konzert
IBAN: DE73 7002 0270 0015 5585 00
Reference: Aids-Konzert
We are glad to present your efforts and contributions during the event individually, if requested. The entire proceeds of the prize draw as well as direct donations are forwarded to the Munich Aids-Hilfe. This institution is the first of its kind in Germany and fulfills an essential and successful role regarding public education, disease control as well as excellent support for affected people for more than 30 years.
If you have any questions regarding the event or need further information please do not hesitate to contact me at nicolas.stahlhofer@munich-business-school.de.
I am looking forward to hearing from you.
Best regards,
Nicolas Stahlhofer
MBS-Helps e.V.
www.m-k-o.de
www.muenchner-aidshilfe.de