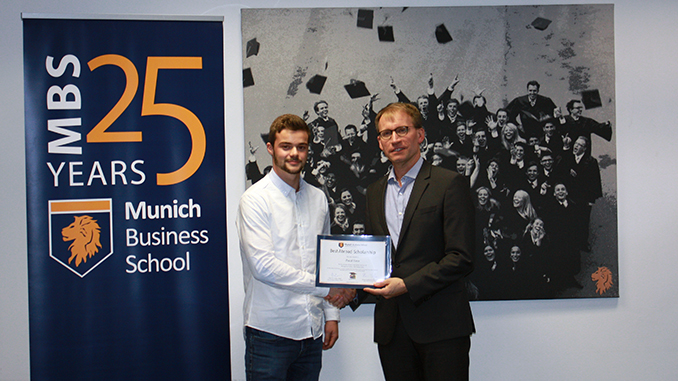 Pascal Ritter, MASTER International Business student, will be the first German MBS student to spend his semester abroad at Indian Institute of Management Indore (IIM Indore) in India.

Indian Institute of Management Indore is a state-funded management institute located on the outskirts of Indore in the state Madhya Pradesh in central India. IIM Indore has been consistently ranked among the top business schools in India, has a student enrollment of about 1,000 and is one of MBS' 60+ international partner universities.
"There are several great universities in countries worth living in I could have picked for my semester abroad. Still, I chose IIM Indore because I wanted to experience something really special and explore a culture that is totally different from what I am used to as a European," Pascal explains his decision in favor of IIM Indore. "I am in great anticipation of my stay in India and can't wait to board the plane."
Best Abroad Scholarship for Outstanding Students
For his outstanding academic performance as well as his selection of IIM Indore for his semester abroad, Pascal was awarded with the MBS Best Abroad Scholarship by MBS Dean Prof. Dr. Stefan Baldi.
Munich Business School awards up to ten Best Abroad Scholarships per year to qualified MBS students who apply to selected top-ranked universities.
Pascal will start his "Indian adventure" right after Christmas and regularly share his impressions on the MBS Instagram feed.
[wp_geo_map]