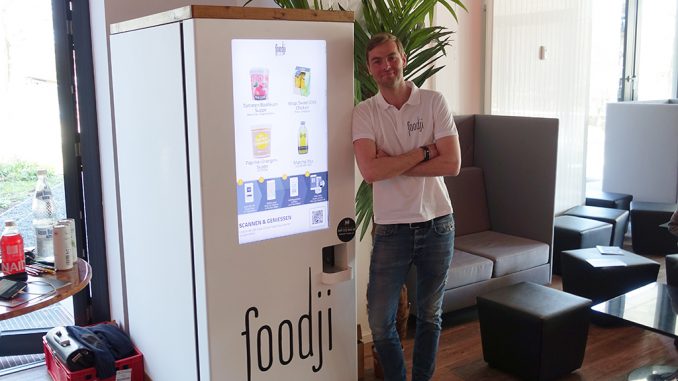 The world's first foodji vending machine is now to be found in the MBS Lounge! The device is provided by MBS alumnus Felix Munte and offers MBS students a great selection of delicious food and refreshing drinks!
How it works:
get the foodji app in the App Store (iOS only, as of now)
purchase your food & drinks via the app
get your food & drinks at the foodji vending machine using your iPhone
Enjoy your first foodji meal!