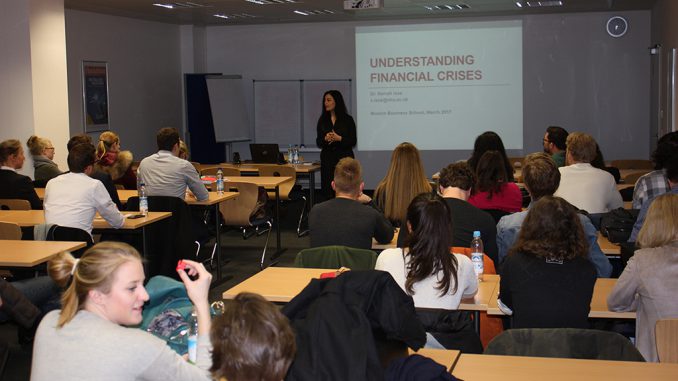 The MBS Master International Week is one proof that internationality is not only taught, but also actively put into reality at Munich Business School. This year, the event that features several distinguished guest lecturers from MBS' international partner universities, was held for the seventh time already.
During the 3-day event, the MBS Master International Business students got the opportunity to enjoy the guest speakers' exciting presentations on key topics in the fields of Marketing, Innovation, Finance, Family Business, Entrepreneurship as well as Luxury Business. In addition, students as well as the MBS faculty and staff came together at various social events such as a lunch sessions at the MBS Study Center and a tour to BMW Welt.
The Master International Week 2017 featured the following international guest lecturers and topics:
Thanks to our international guests, it was a pleasure to have you here at MBS!