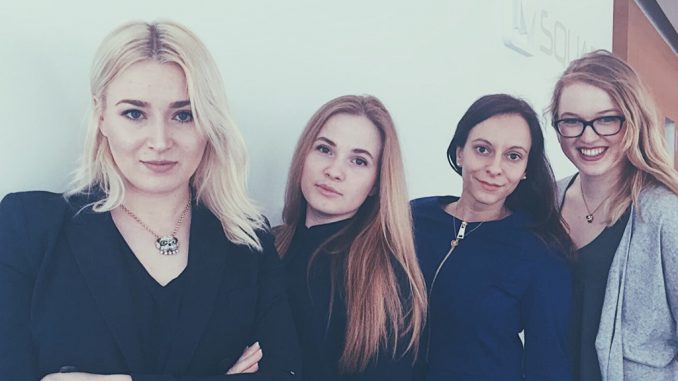 This noon at 3:30 pm, MBS students Marilla Grönholm, Iuliia Morenets, Margherita Sensale and Dana Bailey will take the stage in the final round of The Mark Luxury Business Pitching Competition held at Monaco.
Their team, SIELU, supervised by their Luxury Management course leader Prof. Dr. Andrea Bookhagen, had qualified for the final round of the contest as one of just seven teams in total.
The students will now face the challenge to present their business idea in front of an expert jury within a time frame of no more than 6 minutes. In a second step, they will have to do an elevator pitch that is limited to just 1 minute.
The business idea of Team SIELU is "an online platform and mobile application for continuous circulation of luxury fashion pieces. it offers a library full of 'smart-casual' ready-to-wear outfits where the customer can rent an outfit with all elements included with just one click. After the outfit has fulfilled its duty, a pickup service will collect it back and put it back into circulation. SIELU strikes back against the unsustainability of the fashion industry without compromising style."
You can follow the competition via the Facebook page of the event.
Good luck to team SIELU! The MBS students, faculty and staff are keeping their fingers crossed for you!