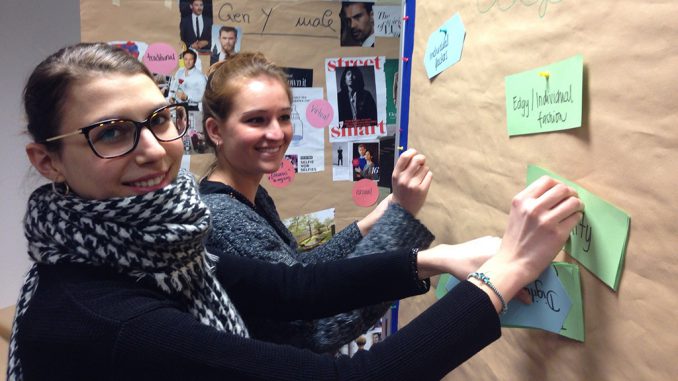 In the 2017 edition of the Luxury Business Pitching Competition The Mark – organized by International University of Monaco (IUM), an MBS partner institution – the MBS student team SIELU reached the final round of the contest, a feat achieved by just seven out of 75 teams to enter the competition.
Now, the current Master students of the Luxury Management concentration are working hard to follow suit. In a two-day creative workshop organized and held by Prof. Dr. Andrea Bookhagen, their Luxury Marketing & Luxury Brand Management course leader, four student teams gathered at MBS to start developing innovative luxury business ideas and prepare their application for the contest. Meanwhile, Prof. Dr. Bookhagen, a distinguished branding and marketing expert, has been invited to become a member of the 1st round jury of the competition.
The Mark Challenge allows students with an entrepreneurial spirit to pitch a luxury or premium business idea to a professional panel of potential investors and community leaders. The grand finale of the contest will be held on May 17 in Monaco.