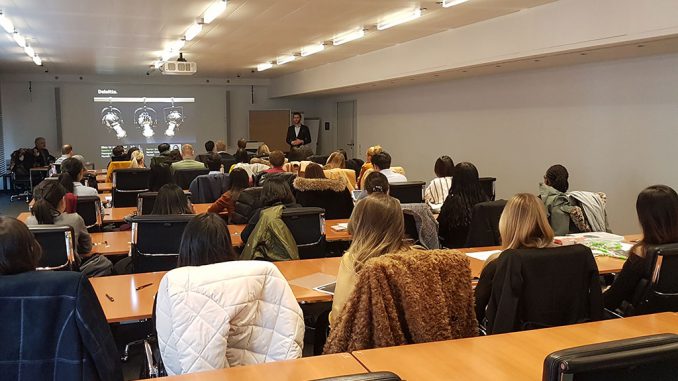 Last Friday, a group of MBS Bachelor, Master, and MBA students followed the invitation of Deloitte's Financial Advisory/Restructuring Services unit to enjoy a workshop at the Munich offices of the consulting and auditing company.
The students, accompanied by MBS lecturer Michael Rüdiger and Career Center Manager Stephanie Raschen, were welcomed by Sascha Haggenmüller, Manager at Deloitte Restructuring Services, who also conducted the workshop.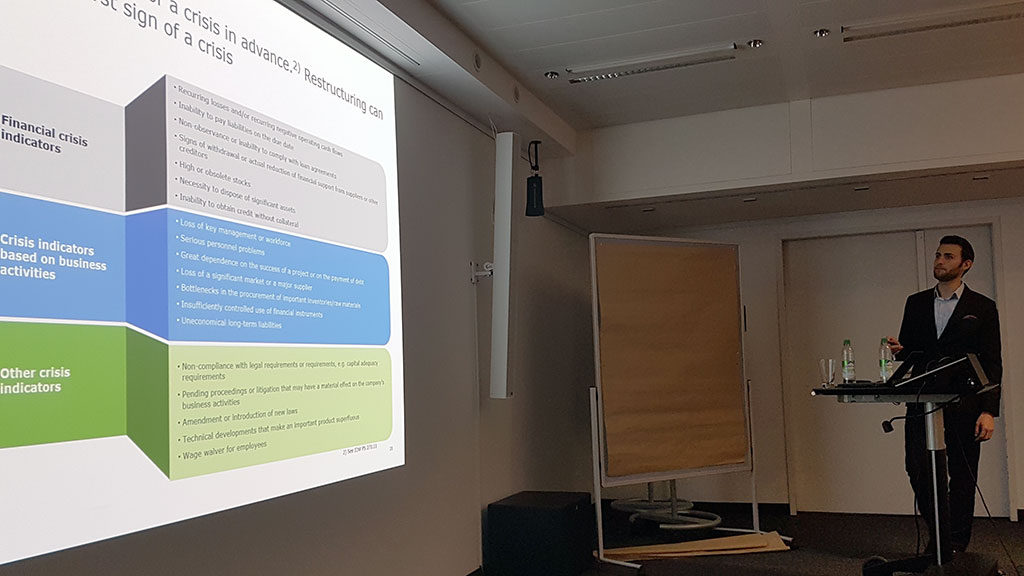 He started off the event by presenting the daily routines of his unit before involving the students in a case challenge that focused on a "German apparel company that does not meet planned performance targets after acquisition by a private equity company".
The Student teams were then commissioned to tackle several tasks connected to the case, and to subsequently present them to their fellow students.
After the students' elaborated presentations, Sascha Haggenmüller continued by providing some information on career opportunities at Deloitte. The event was concluded with a lively get-together.
We would like to thank Sascha Haggenmüller and Deloitte for inviting our students, and for organizing an inspiring workshop!