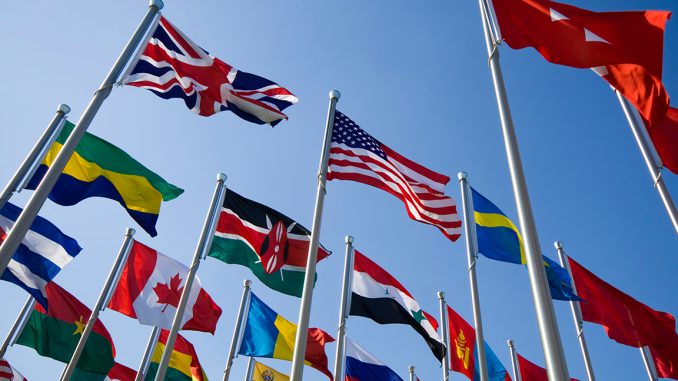 In the past months, the International Center of Munich Business School was able to welcome two new partner universities in North and South America to the international network of the university. In this blog article, we introduce the new options for the semester abroad of MBS bachelor's and master's students.
---
The semester abroad is an integral part of Munich Business School's bachelor's and master's degree programs. But with over 60 partner universities worldwide, the choice is vast and the decision is not always easy. How about a stay abroad at one of our new partner universities in the USA or Brazil, for example?
University of California Santa Barbara in the United States
Located on the US west coast, right between San Francisco and Los Angeles, UC Santa Barbara (UCSB) is a perfect choice for your semester abroad! But not only the view of the Pacific Ocean from campus, also the study programs are very attractive and highly ranked. UCSB offers a University Immersion Program and International Diploma Program to MBS students at bachelor's and master's level, counts with a very international student body and has close-by campus housing options.
If you are a sun-lover and value good-quality education, then do not hesitate to contact the International Center for more information on this partner university. The study abroad option at UC Santa Barbara is expected to be available for students as of spring or fall 2023. We will keep you posted!
University of São Paulo in Brazil
University of São Paulo (USP) is famous in South America not only because it is one of the biggest universities in Latin America, but also because numerous former presidents of Brazil were studying at this institution. This top university is located in the metropolitan area, but only 1,5 hours from the coast and offers a big variety of study options in English and Portuguese to MBS bachelor's and master's students.
If you are interested in diving into a totally different culture and at the same time studying at an international and high-quality partner university of MBS, then ask at the International Center about an exchange semester at USP!
---


You are interested in economics and want to acquire in-depth business know-how?
Then the international business degrees at Munich Business School (MBS) are just right for you! At MBS you won't cram dry theory from old textbooks, but learn in a outcome-oriented way and gain valuable practical experience. Convince yourself:

Bachelor's in International Business
Master's in International Business
Master's in International Business I Finance
Master's in Innovation and Entrepreneurship
Master's in International Marketing and Brand Management
Master's in Sports Business and Communication
MBA General Management
Doctor of Business Administration