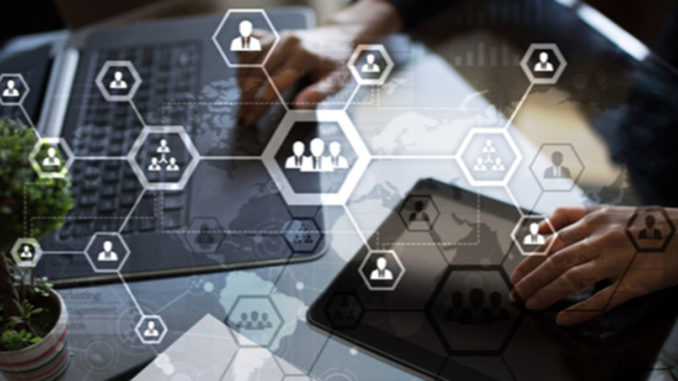 Community management, in which organizations seek to establish and nurture communities, has attracted increased significance in recent years. Communities have now become central pillars in many digital transformation initiatives; they enable organizations to develop unique characteristics that set themselves apart. Although practitioners of this discipline pool their expertise in professional special interest groups around the world, there has been only limited exchange between these groups to date. On October 7, during the annual GeNeMe (Gemeinschaften in Neuen Medien; Communities in New Media) conference, Munich Business School's Prof. Dr. David Wagner invited leading international figures in the field of community management to join an expert panel aimed at stimulating discussion around the goals, activities and operations of five community organizations.
---
Jono Bacon, a community veteran from the technology industry, recently penned an article for the Harvard Business Review entitled 'When Community Becomes Your Competitive Advantage', which clearly illustrates the discipline's growing significance. So, how can companies develop relevant skills and expertise? What does that involve? And who can help them? There are a number of professional organizations around the world that are dedicated to community management and offer consultancy and support on the topic. Five key players joined the GeNeMe panel to put forward their perspectives.
The virtual guests joined the discussion from Germany, the Netherlands, the USA and Australia. The panel comprised: Tanja Laub, chair of the German Association for Community Management (BVCM); Kirsten Wagenaar, co-founder and managing director of the Dutch community management agency Bind; David Spinks, founder of CMX, a network for community professionals, and author of 'The Business of Belonging'; Rachel Happe, founder of The Community Roundtable and, more recently, Engaged Organizations; and Venessa Paech, co-founder of Australian Community Managers and a doctoral candidate at the University of Sydney.
One thing all five community professionals have in common is their desire to develop and professionalize the discipline of community management. They strive to explain the possibilities and challenges of community management to stakeholders in the worlds of business and politics. Each employs different strategies to do so, and their organizations focus their activities on different areas.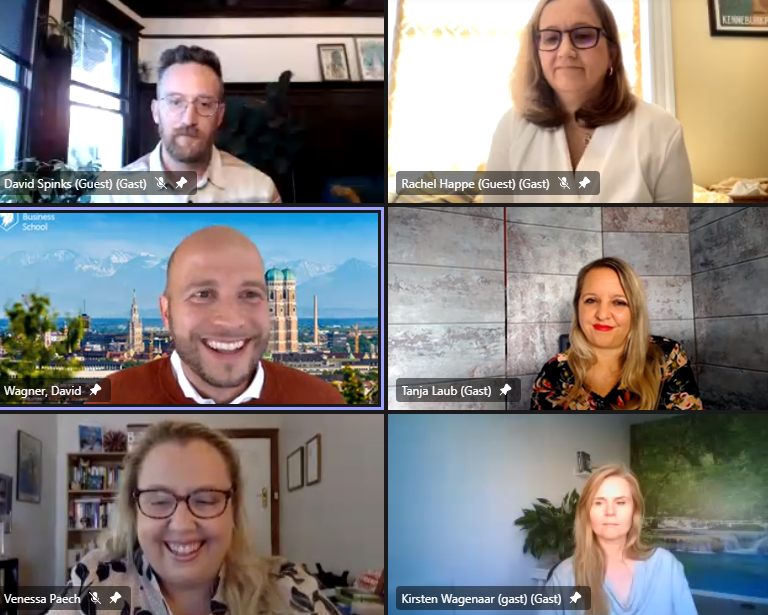 For example, for the last ten years, The Community Roundtable has published a detailed annual industry report entitled 'The State of Community Management', which precisely evaluates various organizations' investments and programs and also develops new benchmarks. In addition to this report, however, Rachel Happe and her colleagues have also worked to establish a close-knit network so that participating organizations can exchange ideas and develop. In contrast, David Spinks and CMX primarily focus on live events to bring community professionals together; the annual CMX Summit is the world's largest community conference. For its part, the German Association for Community Management (BVCM) represents the interests of practitioners in business and politics by developing occupational profiles, conducting studies, and offering certification. Australian Community Managers offers its members an extensive portfolio of training, mentoring and coaching. At the same time, the center of excellence founded by Venessa Paech also regularly advises government, researchers and other leading bodies on issues such as the development of Australia's Online Safety Act. As a community management agency, offering consultancy services to all kinds of companies and organizations is a key priority for Bind, whether in relation to choosing the right community strategy, selecting and implementing suitable software, or on professional development opportunities.
But how can we measure the progress of this discipline? Potential metrics include the number of people in companies specifically entrusted with community activities; increased budgets for community activities; the size of community teams; the field becoming more established within companies (e.g. as a separate department), or the community model being integrated in companies' mission statement and vision (i.e. identifying as a community-driven organization).