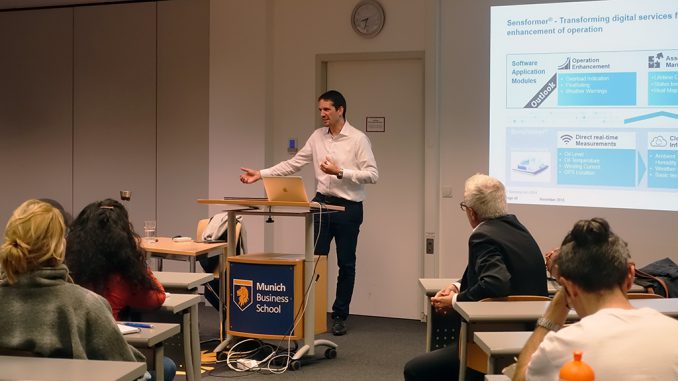 At the invitation of MBS lecturer Dr. Alexander Suhm, Dr. Michael Gerstlauer, Chief Digitalization Officer of the Siemens Business Unit Transmission Products, visited Munich Business School to share his expert insights on digitization with MBS students.
To start his lecture, Dr. Gerstlauer gave a short overview of his career, during which he has held various positions at Siemens, and in the IT industry as well.
After continuing with a short company presentation, which illustrated the business areas, key figures, milestones, and vision of Siemens, Michael Gerstlauer turned toward current megatrends such as connectivity, globalization, urbanization, demographic change, climate change, and the ever-growing rise of data volume – which affect not only people's lives in a big way, but also have a major impact on the corporate strategy of Siemens, of course.
Michael Gerstlauer provided various insightful examples from different Siemens business units (mobility, healthcare, building technology etc.) and how they cope with the aforementioned megatrends, focusing on his business area of transmission products in particular.
The revealing lecture was followed by an extensive Q&A session, during which the students seized the opportunity to gather additional insights.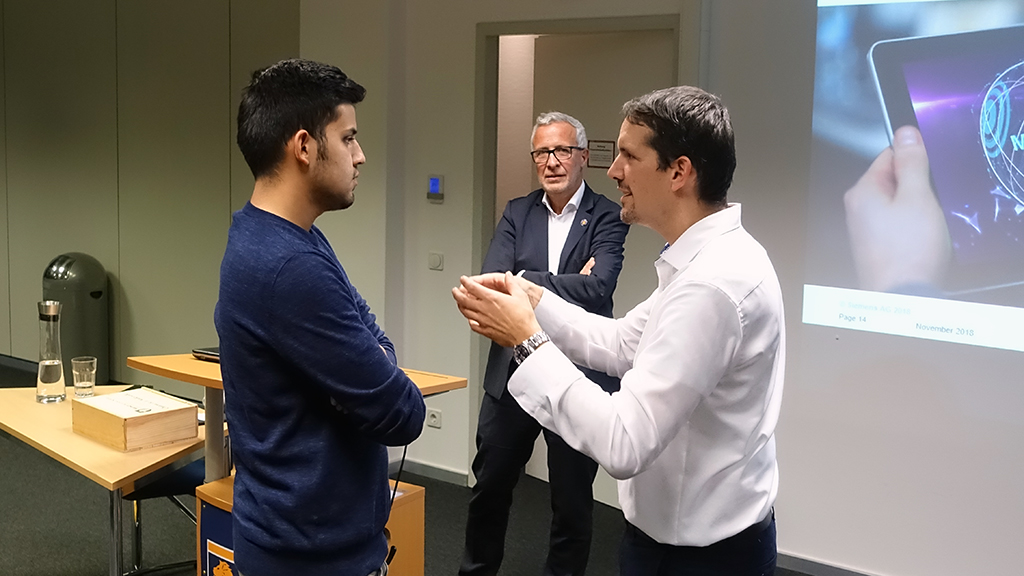 We would like to thank Dr. Michael Gerstlauer for visiting MBS, and for sharing his expert view on the topic of digitization with our students!