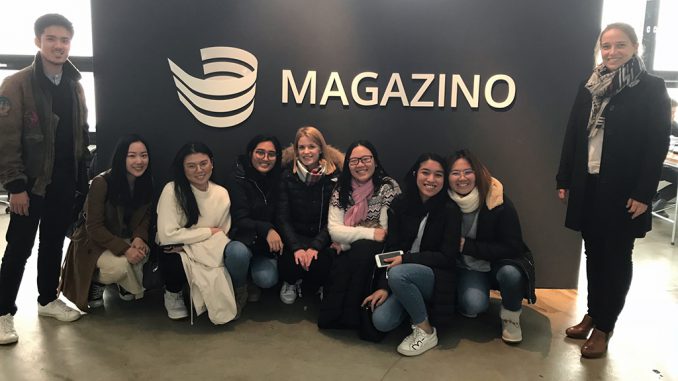 As part of their "Innovation and Digital Business" course the students of the exchange program at Munich Business School took a field trip to the headquarters of Munich-based startup Magazino.
The company, which features one of the biggest advanced robotics teams in Europe, is developing and producing perception driven logistics robots. With Magazino's technology, individual objects can be identified on the shelf and localized via 2D and 3D cameras, securely grasped, and finally placed precisely at their destination.
The students, led by MBS lecturer Dr. Barbara Wolf, were warmly welcomed by the Magazino staff, and enjoyed a short introduction into the company's history – from the foundation of the business to the first investors joining to the ever ongoing evolution of their robots (key learning: everything takes its time, and double the money you had primarily planned with!).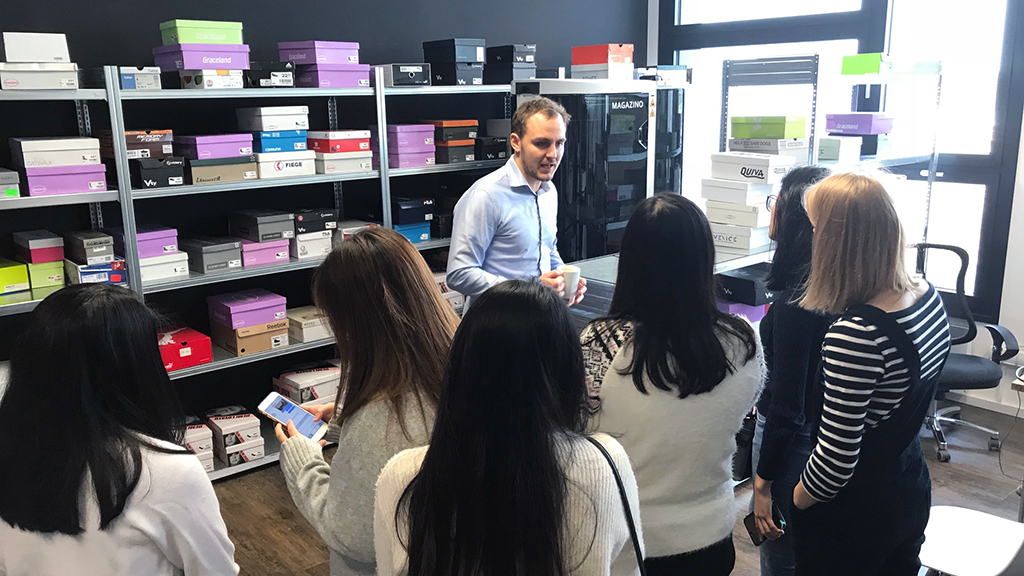 Subsequently, the students got the opportunity to enter the demo room and interact with a Magazino robot!
To conclude the first part of their field trip, the students were then invited for a delicious lunch, which was prepared by Dorothea, the in-house chef (yes, they actually have an in-house chef!).
Afterwards, the students started into the afternoon by dealing with a case challenge commissioned by Frederik Brantner, CEO of Magazino. It was the students' task to draft a schedule for the company's various departments following a financing round. The students had a lot of fun working on a "live case". "Presenting to the CEO was really cool. It is definitely different than presenting to professors. We got really nervous," one student described the group's experiences.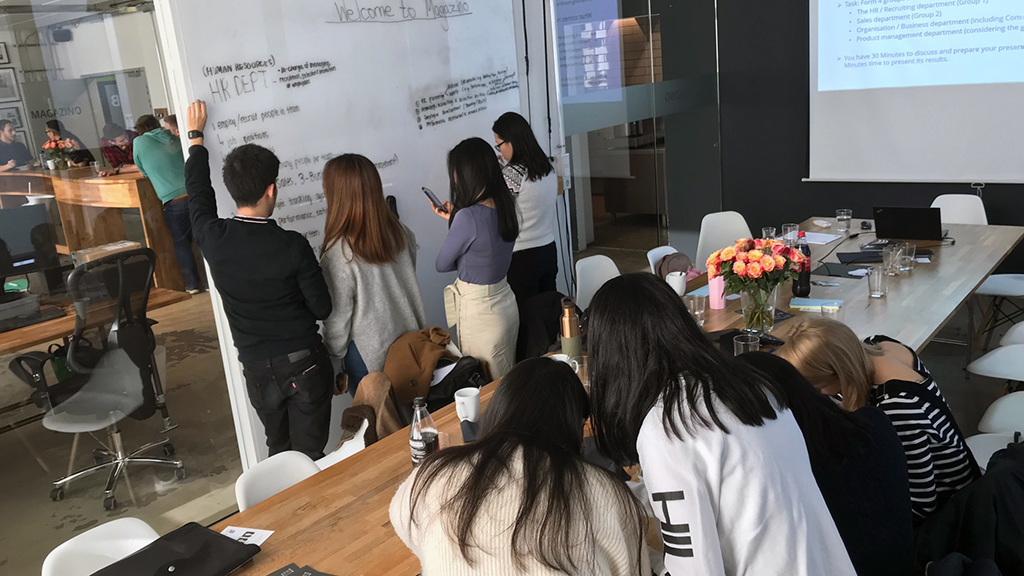 We would like to thank Magazino for hosting us, and providing our students with first-hand insights into the everday professional life in an innovative startup!