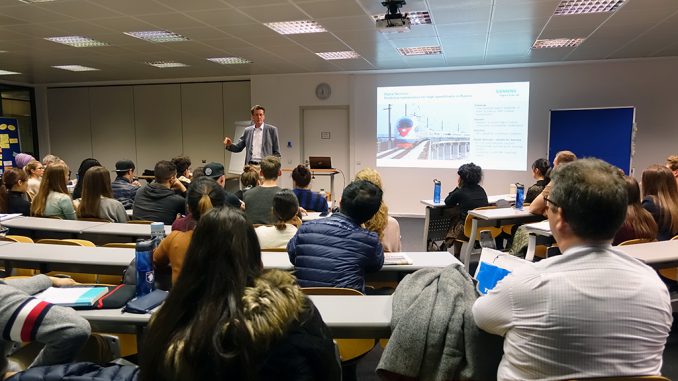 Yesterday evening and at the invitation of MBS Professor Dr. Arnd Albrecht, Dr. Andreas Kausche, Head of Unit "Platforms and Building Blocks" at Siemens AG, visited Munich Business School to give a presentation on the "Megatrend Digitalization – Impact on Siemens and Its Managers".
In front of the MBS Bachelor International Business students, Dr. Kausche, who has held various upper management positions during his almost 30-year tenure with Siemens, gave a short overview of his career before addressing the topic of digitization and its meaning for a vertical business company such as Siemens.
Following his presentation, the students got the opportunity to gather some more insights during an extensive Q&A session.
We would like to thank Dr. Kausche for visiting MBS and sharing his vast experiences with our Bachelor students!