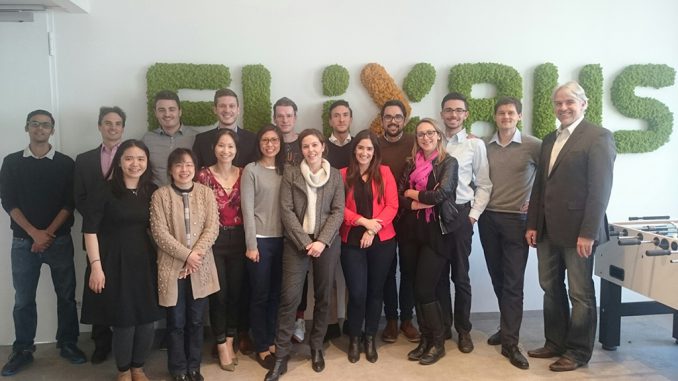 Company visits are an important part of the curricula of the study programs at Munich Business School: Among other things, the students get the opportunity to gather valuable insights into corporate practice and to network with representatives of big companies as well as emerging startups.
As part of their Supply Chain Management courses, MBS lecturer Michael Rüdiger took the Bachelor and MBA students to the corporate headquarter of mobility provider FlixBus, located in Munich. After being welcomed by Elisabeth Faucheux, Junior HR Manager, the students enjoyed a presentation held by Dominik Eggert (Director Charter) and Frank Hammerschmidt (Teamlead Strategic Projects) followed by an extensive Q&A session. "It was a great experience for our students to gain some insights into a typical startup and to get a close look on the processes at FlixBus that are in an ongoing development," Michael Rüdiger summarized the company visit of FlixBus.
Another company visit led the MBA General Management students as well as some MBA alumni to the Aldi Distribution Center located south of Augsburg, the biggest of its kind in Germany. The facility serves as a supply center for more than 70 branch stores of the German groceries discounter. The students were taken care of by Eric Zahlmann, CEO of Aldi Süd, who held a company presentation including a Q&A session and also took the students on a guided tour through the premises.