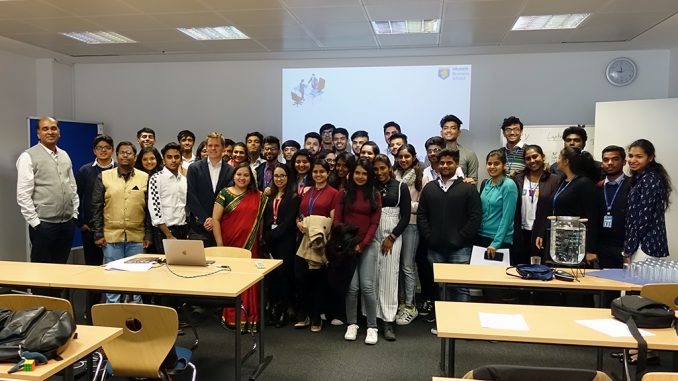 This week, Munich Business School had the pleasure to host two groups of about 80 students in total from tradition-rich St. Joseph's College in Bangalore, India. The much-traveled guests enjoyed lectures on "Strategic Marketing" and "Negotiation Skills", held by MBS lecturer Professor Dr. Carsten Rennhak and DBA student Jonathan Allott, respectively.
Jonathan Allott, DBA student at MBS, gives a lecture on "Negotiation Tactics" for the students of St. Joseph's College.
Thank you for visiting MBS, it's been a pleasure to host you! We wish you a great time during your tour across Europe!