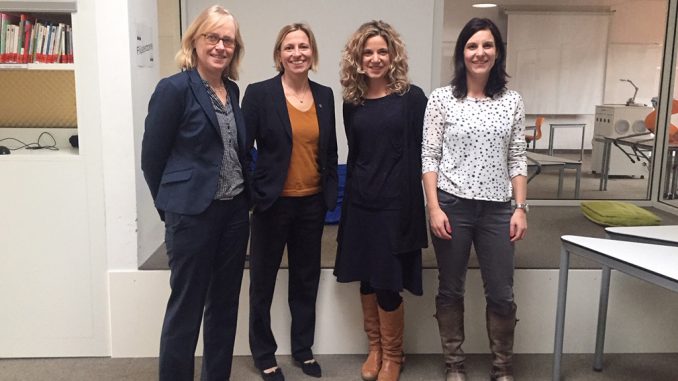 Faculty members of Munich Business School regularly visit local and regional secondary schools to provide pupils with project management knowledge in order to enable them to execute projects that are part of their school education.
This week, MBS Professor Patricia Kraft (2nd from left on the picture above; with Bachelor International Business Study Advisor Christine Heber, Annika Gottschling, and Sabine Bley, both teachers at the school [f. l. t. r.]) traveled to the Gymnasium Neubiberg secondary school on the outskirts of Munich to give a lecture on project management.
We want to thank Gymnasium Neubiberg for inviting us!