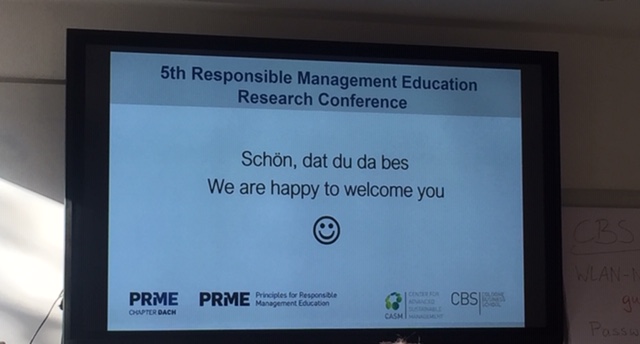 MBS Professor Dr. Patricia Kraft spent some days at the 5th Responsible Management Education Research Conference in Cologne this week, discussing the importance and development of responsible management education with fellow experts from academia, business, and the non-governmental sector.
The conference is organized by the Principles for Responsible Management Education (PRME), a United Nations-supported initiative founded in 2007 as a platform to raise the profile of sustainability in schools around the world, and to equip today's business students with the understanding and ability to deliver change tomorrow. The principles play an important role in MBS's mission, vision, values, and curricula of all study programs.
Munich Business School has been a PRME member since 2013 and an advanced signatory since May 2018.