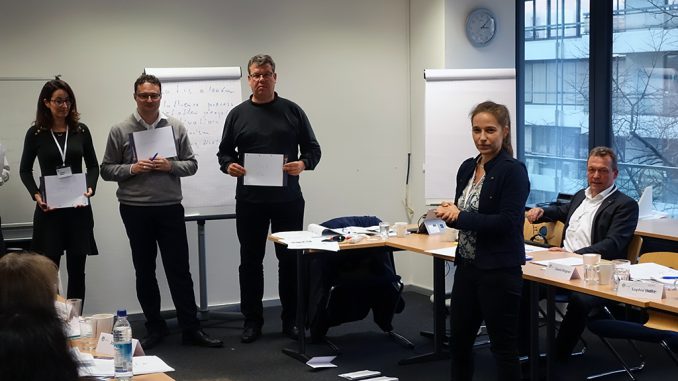 Today, about 20 MBS professors and lecturers enjoyed a "Teaching Case Studies" workshop, held by Urs Müller of The Case Centre.
Urs shared his insights on what makes a good case, and provided valuable information on how to effectively integrate cases into teaching.
Following, the professors and lecturers got the opportunity to promptly put their learnings into practice by choosing one out of two prepared cases, and teaching them to their fellow workshop participants.
We'd like to thank Urs and his team – Hannah and Gemma – for visiting Munich Business School, and sharing their insights and expertise on teaching cases with our professors and lecturers!