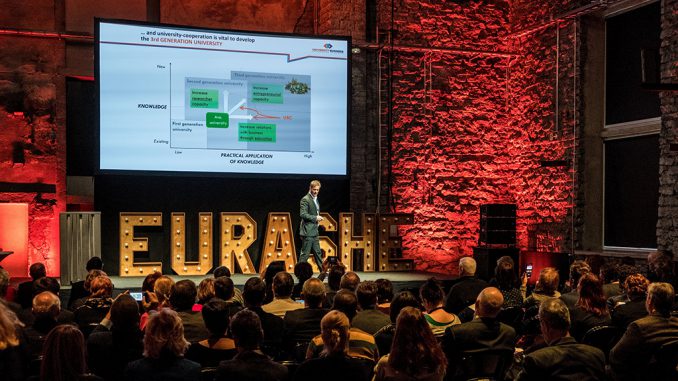 EURASHE, the European Association of Institutions in Higher Education, hosted its 28th Annual Conference in Tallinn (Estonia) on April 19-20, 2018, together with the Estonian Rectors Conference of Universities of Applied Sciences (RKRN) and with the support of the Estonian Ministry of Education and Research.
The conference titled "Partnerships for a Digital Future – Strategic role of professional higher education for society", sought to engender discussions about the future of the higher education in Europe and was held in a renovated factory.
MBS Professor Dr. Todd Davey participated in a Leadership Forum for University Directors as an advisor and also gave a keynote speech on building "UAS of the future: University-Business Cooperation's role in developing knowledge societies". During his speech, he presented findings that showed that universities of apllied sciences should further advance their very strong relationship with regional SMEs and cooperation in education with employers.