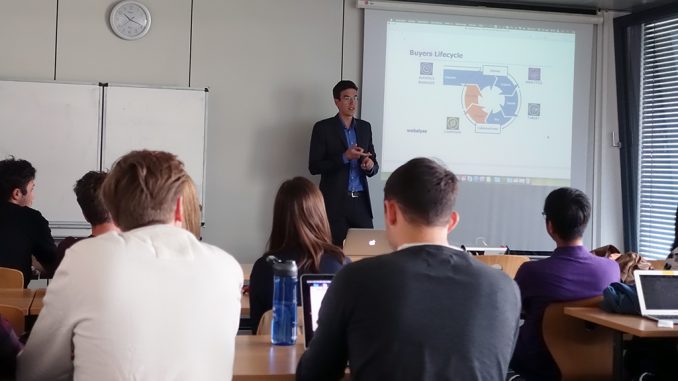 For his e-commerce course within the Bachelor International Business program, MBS Professor Dr. Alexander Hahn had invited another expert from corporate practice to share his expertise with the students: Klaus Völk, CEO of webalyse, a service provider and consultancy for web analytics, personalization, and marketing automation.
During his presentation, Klaus Völk illustrated how to generate value out of data, and eventually use it to optimize digital marketing strategies. He also brought an Allianz/AllSecur case study to display how data analytics is used in practice to, e.g., cluster target groups and identify time slots for advertising placements.
Thanks to Mr. Völk for visiting Munich Business School and sharing his knowledge with our Bachelor students.