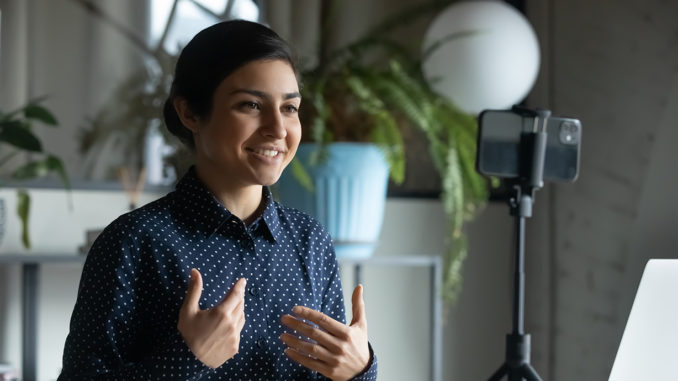 Communicating and presenting yourself authentically in the digital world are skills that must be learned. In a mini-workshop, MBS alumnus and communication expert Bernhard Franz showed MBS students how to present themselves in the Internet age and provided valuable tips, including for online job interviews.
---
Digitalization has an influence on the way in which we communicate with one another. The COVID-19 pandemic has further accelerated these changes: students get to know their classmates and professors from behind computer screens rather than meeting them on a bustling campus; online meetings have become the standard in just about every company, and even job interviews increasingly rely on virtual formats. These forms of digital communication will also remain with us once the pandemic has passed – and certainly present a number of advantages, such as the ability to conduct meetings from anywhere and bring more people "to the table" at once. High time, then, for professionals to learn how to present themselves confidently and authentically in the digital sphere.
Explaining how to do just that was the aim of the workshop that MBS alumnus and communication coach Bernhard Franz hosted for Munich Business School students on February 9, 2022. Almost 100 inquisitive students came to hear straight-talking advice on the virtual world – not in person, of course, but using digital devices to gather in a shared online space. After all, where better to try out the communication techniques being discussed?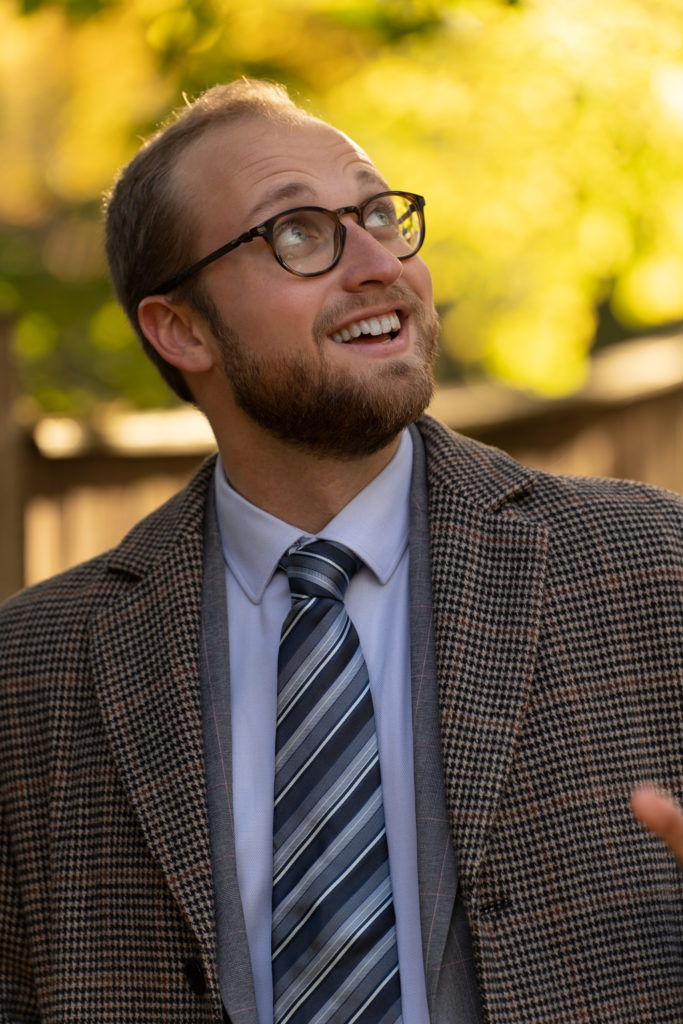 Digitalization has turned a private laptop into a gateway to the world, which many people find unsettling and can make presenting yourself online a very challenging undertaking, as Bernhard Franz explained. He emphasized that communicating authentically and confidently is the key to presenting yourself effectively – whether online or offline. The MBS alumnus has worked as a freelance coach and workshop host since the fall of 2021, serving as a business consultant to support companies and individuals on matters of communication. So, how did he end up becoming a freelance communication consultant? Well, as Bernhard Franz's résumé makes clear, he has always had an inclination and passion for communication, with experience of political communications, radio, synchronization, sales, marketing and other fields. "I was always interested in the idea of going freelance and, while working for various employers, I noticed that organizations struggle to handle innovation internally once a certain point is reached – specifically in relation to communication, but also in other areas. My former employers are now satisfied customers of mine and embrace innovation from outside the company. That confirmed to me that I had made the right choice," said Bernhard Franz, explaining his path to self-employment.
As Franz described, presenting yourself authentically online entails numerous communicative challenges, including in relation to our voice, our appearance, our body language, our mind and listening skills. The aim of his one-on-one coaching and workshops is to prepare people for these challenges and get them ready to take center stage. The MBS alumnus gave the university's current students a series of tips for presenting themselves successfully in the virtual world, including:
Voice: Mastering breathing techniques is fundamental to professional speaking. It is also important to pay special attention to our tone of voice when communicating online, as other forms of communication (e.g. gesticulation) are less relevant.
Appearance: Make sure you have a professional background and good lighting. Test your technology ahead of time and choose an appropriate outfit for each event and the culture of the respective company.
Body language: It's essential to sit up straight and keep your feet firmly on the ground. Ideally, you should use a standing desk or a height-adjustable desk, as your body posture will be more upright and stable when standing up.
Mind: Pay attention to what your counterpart says and ask specific questions!
Listen: In a job interview, active listening is at least as important what you actually say.
We would like to thank Bernhard for this insightful workshop and wish everyone who attended every success in applying the communication and self-presentation tips they learned! If you want to dive a little deeper into the topic, you can access an exclusive MBS offer for one-on-one coaching on body language, elocution and other topics – just contact Bernhard Franz via LinkedIn or visit his website!