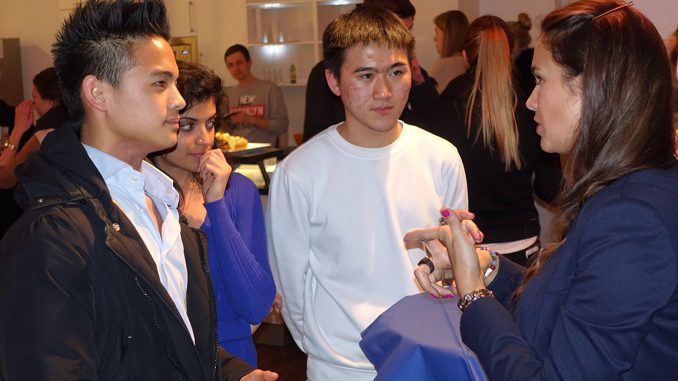 This week, another "Recruiting @MBS" event took place at Munich Business School, organized by MBS Head of Career Center, Matthias Flakowski. Themed "Internationals in Germany" (for students who don't speak German, but English), two international, Munich-based companies showcased themselves to the MBS Bachelor, Master and full-time MBA students.
First to take the stage were Franziska Homann and Patrick Kanters of consultancy firm iic | link, presenting to the students the concept of self-managed organizations, being strucured like this themselves, of course.
Subsequently, Tanja Mally and Stephanie Koob presented their company, Bragi, a Kickstarter-launched business providing smart hearables (wearable headphones). They also brought a case study that was dealt with and presented by the students.