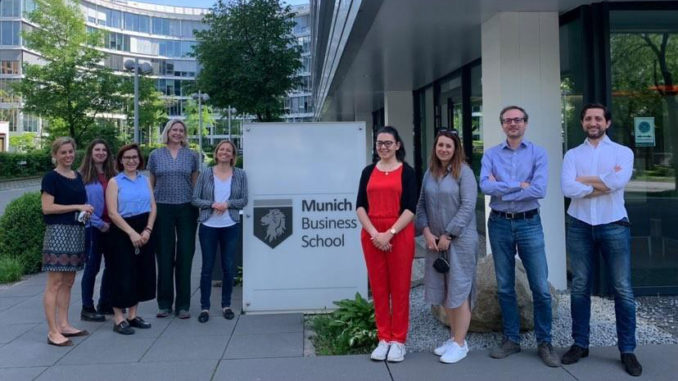 The EASE research project, in which Munich Business School is the coordinating partner, aims to support survivors of domestic violence in their recovery and professional reintegration by offering training and mentoring programs in the entrepreneurship field.
---
Almost 30% of women around the world have experienced physical or sexual violence. Not only does this have a profound impact on womens' personal lives, it also has a lasting effect on their everyday work, career development and professional self-esteem. Many survivors of domestic violence are employed in casual or part-time jobs with significantly lower wages compared to women who have not been exposed to such violence. This situation has been further exacerbated by the COVID-19 pandemic.
This is exactly where the Erasmus+ funded research project EASE comes in. EASE stands for Empowering Adult Survivors of domestic violence through Entrepreneurship. The goal of the project is to develop a training and mentoring program to empower affected women to start their own businesses, thereby opening up new prospects and opportunities in their private and professional lives.
Research to date has shown that gaining financial independence is one of the most effective ways for survivors of abuse to escape domestic violence and break its long-term hold on their lives. Entrepreneurship can play a significant role in helping women achieve this financial freedom, while also helping to restore their self-confidence. The research consortium therefore set out to create a tailored program in response to the specific training needs of adult survivors of domestic violence in three European countries: the Czech Republic, Bulgaria and France. It will provide high-quality entrepreneurship training for adults outside the academic higher education system along with mentoring opportunities.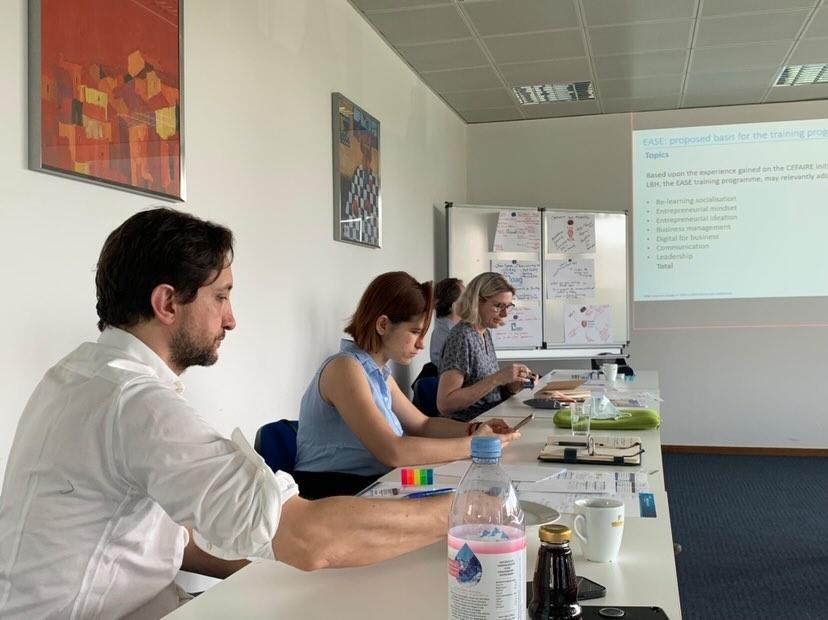 The research consortium consists of Munich Business School – represented by Prof. Dr. Patricia Kraft and Prof. Dr. Barbara Scheck – along with IPAG Business School, the University of New York in Prague, the Bulgarian Gender Research Foundation, Led By HER and ThinkYoung. Following the official launch of the project in January 2022, the project partners had their first opportunity to meet and exchange ideas in person at the second Transnational Partner Meeting at Munich Business School on May 19-20, 2022. After evaluating the results of the focus groups in the respective countries, the consortium is now well on its way to developing a promising program, with implementation scheduled to begin as early as January 2023.
Prof. Dr. Stefan Baldi, Dean of Munich Business School, underscores the importance of EASE: "The EASE project is a great example of how we at Munich Business School, together with our international partners, are bringing together education and responsible action and creating synergies. The project completely reflects our MBS values of beeing innovative, responsible and globally minded. With this in mind, we are pleased to support survivors of domestic violence with this EU-funded project."