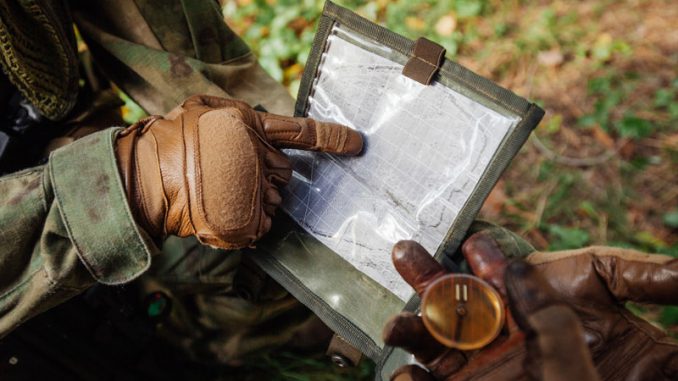 Every once in a while we come across an inspirational presentation that makes us reflect. The Commencement speech given by Admiral William H. McRaven at the University of Texas in 2014 based on his experience as a Navy SEAL, was such an event.
Military strategies, tactics and even operations vocabulary have been applied widely in general business management. Markets are conquered, companies defend their niche or attack their competition. The 10 lessons from McRaven's speech also provide great insight for a very specific type of business endeavors: Leading family businesses towards the future in increasingly complex times.
We have hence reviewed the learnings from General McRaven's speech and applied them to family business challenges. These challenges are particularly pressing at the moment, as every family business is affected by the "great wealth transfer" (15 trillion USD of family wealth in the next 15 years), digital disruption, the creation of new industry value chains, and the impact of massive social media presence and influence. Hence, every business-owning family has to face an increasingly uncertain, volatile and ambiguous context, and lead its assets towards the future, as owner or owner-operator.
Lesson No. 1: "Make your bed every morning. Accomplish the first task of the day. At least, you'll come back to a bed that is perfectly made at the end of a [potentially] miserable day."

Start with the practical, small tasks, and execute them immaculately every day. Thinking big is a great concept, but get the basics right first, and ideally turn them into a daily routine for yourself, the family and the top management team. Small tools like starting every day with your very own open issue list, assigning fixed timeslots to routine task and maximizing efficiency for these, and returning home happy, after a long day, can make all the difference in the long-term: Even if the big breakthrough, deal or game-changing innovation has not happened that day, at least an excellent execution of small tasks has surely brought you a step ahead, and you can see it on your ticked off list.
Lesson No. 2: "Find someone to help you paddle."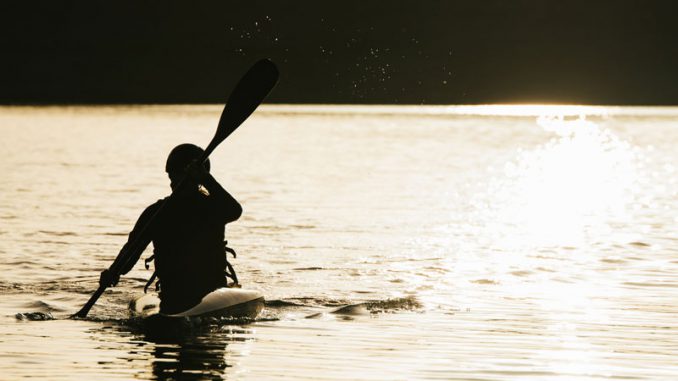 It is often said that if you want to go fast, travel alone, but if you want to go far, travel with someone. Family business endeavors can be very lonely undertakings, especially for first generation founders and second or third generation successors. Particularly in today's very volatile, uncertain and ambiguous environment of change and innovation, four eyes see more than two, and a great team can complement you and diminish your personal and business downsides. Partner with other business families, join supporting organizations such as EO, YPO, FBN or local/ regional networks of family businesses to share thoughts, learn, discuss and absorb knowledge. Absorptive capacity is a key concept in modern innovation management and the more fellow partners you find, the more knowledge you can process, reduce risk, and go bigger and further, together.
Lesson No. 3: "Measure a person by the size of their heart not the size of their flippers. Respect everyone."

In today's innovation context, the person next to you on a plane, in a coffee shop or at a conference can look like a "bum", but could be the most influential, powerful and wealthy person in the room. Also, a hotel servant today, might have a world changing idea tomorrow, and go viral overnight, changing the way people perceive the world, see your industry or even like or dislike the systems, products or services you family business produces.
Past and present family business success might breed a perception of self-importance, arrogance or the conviction to know what the future will bring. You will stop listening and absorbing changes around you – the first step to being disrupted by the innovations of somebody else. Therefore: Listen to everybody without prejudice based on appearance, gender or social origin. Further: Also consider small competitors and startups; they might be the powerhouses of tomorrow. Always maintain a good and positive relationship with those around you that have a good heart.
Lesson No. 4: "Get over being a sugar cookie and move forward."

Things might go wrong every once in a while. A project might fail; an innovative idea might not make it to the market. You might have to write off an investment or internal family discussions might not bring the envisioned results: Don't pity yourself. S**t happens. Move on. Test your ideas, accept to fail and learn. Then try again and try harder. After all, it's a transgenerational marathon, not a short-term sprint.
Lesson No. 5: "Don't be afraid of failing and being put to additional drill. It will strengthen you."

Training and learning by doing are crucial. Routine and expert experience grows from repetition. Repeating processes over and over again, will make you and your family a master of your family business trade. Failing while repeating means learning. Succeeding while learning means that you are ready to take it to the next level.
Lesson No. 6: "Sometimes, you have to slide down the obstacle head-first."

Great family businesses have been created by entrepreneurs that were ready to take on a challenge or opportunity head-first and jump in, no matter the consequences. At times, you will have to go "head-first" by offering a new system, product or service to the market or even by adapting your business model. Otherwise, the usual way of doing things will result in stagnation. Pioneering and exploring the boundaries of the possible has always been a part of great family businesses – after deep analysis, scenario planning and putting your support structure into place. So, why not. Dive in head-first and give it a shot every once in a while. Worst case scenario: you'll fail and learn from it.
Lesson No. 7: "Don't back down from the sharks."

Be tough. There is nothing wrong with going "all-in" against those that try to harm you, your business or your family. Never ever be afraid to take on sharks that appear in your weakest moments, when they smell that you are weak. Fortunately, it is an exception to meet business people that try to take advantage of a complicated situation. Obviously, your level of energy is not unlimited, and you have to pick your battles wisely. Removing a distracting person or factor from your family business, however, is mostly worth the effort and the fight of a shark.
Lesson No. 8: "Be your very best in the darkest moments. Be calm and composed."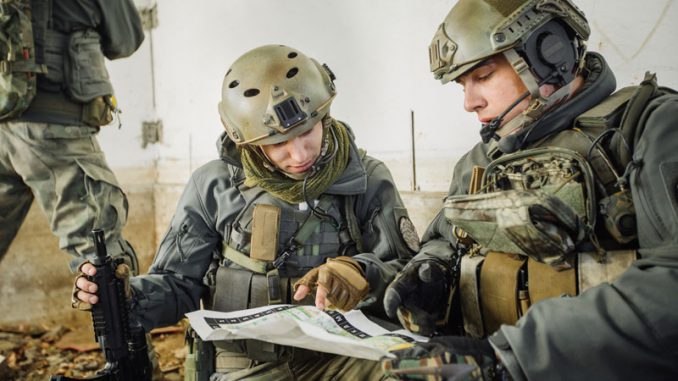 There are plenty of dark moments when running, controlling or innovating a family business: Disruption of formerly successful business models, family conflicts, succession problems, ownership challenges, a deal gone wrong, a crisis in the enterprise, or the sudden passing away of an important member of the family that also played a key role in the business. These are the moments in which true legacies are built. Showing courage in the face of adversity, remaining calm and composed in stormy times, or taking calculated decisions amidst complex tasks are at the core moments of longevity of a business family's existence. You might have to decide to close a subsidiary, sell-off a part of the business, or take responsibility for a product failure. You won't be able to change the fact, but how you act and behave in these circumstances will make all the difference and strengthen or destroy the business family's reputation.
Lesson No. 9: "Start singing when you are up to your neck in mud. Give people hope."

In any circumstance – prosperous or difficult – the top management team, employees, customers and all the other stakeholders will look at the owning family and its leaders for ultimate orientation. If anything shows the full power of a human soul, it is your capacity to give hope and direction. Showing employees and next generation owners a realistic picture of the future and how to shape it, will be appreciated and give a sense of belonging. Even if a business has to face dire straits or significant changes lie ahead, setting things into a genuine and honest perspective with a "positive song" and explaining the context of a decision will be well received and remembered.
Lesson No. 10: "Don't ever ring the bell."

"Don't ever ring the bell" is a Navy SEAL metaphor for "do not ever give up or quit". Running or controlling a family business and creating family wealth is a long-term, inter-generational venture. The core of your family business and wealth creation model might change over time, you might enter and leave different markets, sell big parts of your operational companies and reinvest the proceeds into other activities, or buy new companies and invest into new ventures. In this journey of being an entrepreneurial family, all can contribute to a larger cause and all play an important role. If a business family system stays together and every member contributes his or her talents, wealth can be created and preserved over generations, no matter how the external context changes. However, every member of your family business has to be ready to not "ring the bell", but to contribute to preserving what has been created by prior generations. Not everyone will have the highest resilience, level of energy, knowledge and readiness to contribute. But all of them need to give their very best, every day. If long-term wealth is to be built, there is no other way. No matter what are the odds, external temptations, attacks, criticism and diversions – keep moving forward together.
What Family Businesses Should Learn from Military Strategy – a Summary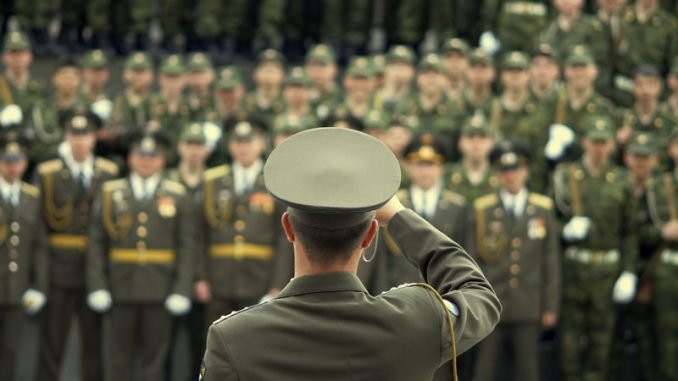 Great business-owning families should build a routine of daily accomplishment across a highly performing team that respects everyone around and constantly moves forward, even if times are tough and tasks are difficult. At times, families will have to take courageous moves into tasks and ventures and to face competitors or "sharks" head-on, without backing down. In moments of crisis or significant challenge, they should act well composed and calm, give hope to all of their stakeholders and never "ring the bell". After all, that's what makes family businesses successful for generations, in ever changing contexts and enables them to spot opportunities to create great enterprises, even amidst adversities, as a family that sticks together as much as a Navy SEAL platoon.