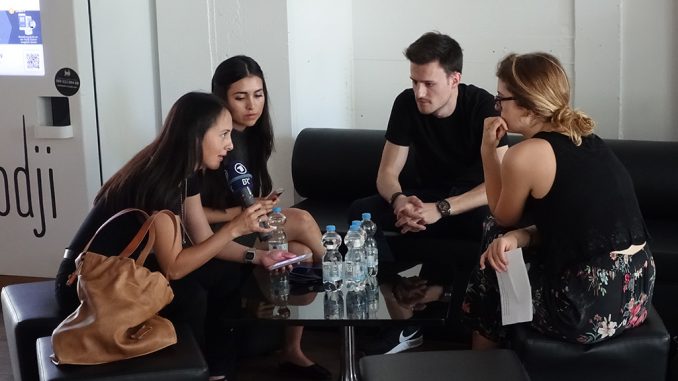 As already reported before, MBS Bachelor International Business alumnae and sisters Deneb Moosmeier and Rut Sarai Groschopp together with their spouses founded an own start-up: GYMDER, a social fitness app that brings together like-minded sports aficionados, enabling them to find workout buddies, communicate with each other and share their fitness interests.
As part of their "Bavarian Makers" series, the public broadcaster Bayerischer Rundfunk has just published an interview with Deneb, Rut Sarai an Johannes (Rut Sarai's spouse) that was recently conducted at MBS and is now available online. Please see it here (in German language): https://bavarianmakers.de/steckbrief/gymder/
Also, don't forget to support our alumnae sisters an give their app a try! It's free and available for iOS and Android!