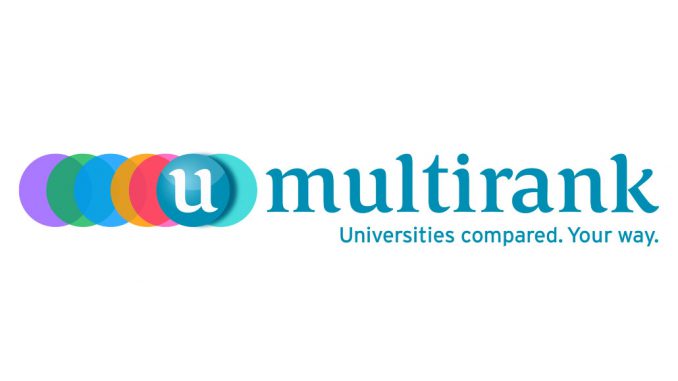 Top positions in "Teaching & Learning" and "International Orientation"
In the most comprehensive global university ranking U-Multirank, Munich Business School (MBS) achieved excellent results. In the area of "Teaching & Learning", MBS belongs to Germany's best universities, in the aspect of "International Orientation", the independent ranking counts MBS even among the "Global Top 25 Performers".
Since 2014, the U-Multirank consortium evaluates universities worldwide in the categories of "Teaching & Learning", "Research", "Knowledge Transfer", "International Orientation" and "Regional Engagement". The current third edition examined the performance of more than 1300 universities from 90 countries, amongst them 85 German institutions of higher learning.
"Global Top 25 Performers"
In particular, MBS had been able to convince in the area of "International Orientation". This category considers factors such as the number of international students at a university and its students' stays abroad. In this respect, MBS not only belongs to the top 3 universities in Germany – the ranking also counts the university among the "Global Top 25 Performers" in student mobility.
The ranking further assigns MBS a top position for its performance in the area of "Teaching & Learning": In this domain, Munich Business School achieved a 2nd position among all German universities. Among others, the study evaluated factors such as the average graduation rate of Master students and the faculty-students ratio.
"We are really very happy about this excellent result which confirms other rankings for our university. We are particularly proud of the good positions achieved in internationality and teaching, because in our self-coception and in teaching our students, we place the highest importance on these aspects", states the MBS dean, Prof. Dr. Stefan Baldi. "The ranking shows that for MBS, these principles are not just empty words but are actively lived."
Comprehensive evaluation of universities
U-Multirank is the first international university ranking that – through its multidimensional approach – attempts to draw a picture of the examined university that is as comprehensive as possible – and not only uses research achievements as a basis for evaluation. To come to results, U-Multirank bundles data from several sources, inter alia from bibliometric and international patent data bases, university data and the data of an extensive student survey. U-Multirank is subsidized by the European Union.
For the official press release and more information on the ranking please visit here.