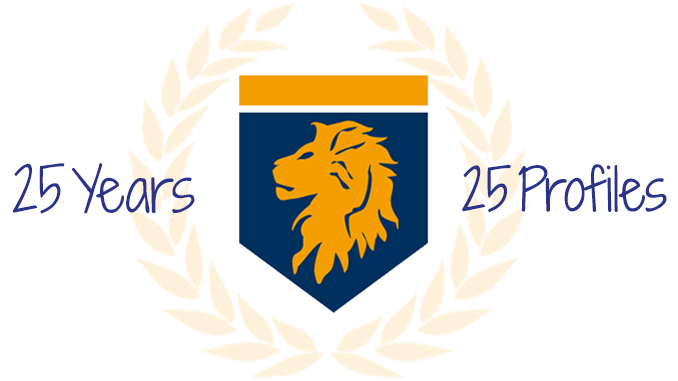 The academic year of 2016/17 is a truly special one for Munich Business School: MBS celebrates its 25th anniversary. To mark the jubilee, we would like to present you 25 people from the "MBS cosmos" and their stories from 25 years of Munich Business School – in our blog series "25 Years – 25 Profiles".
From Continent to Continent
Iván Nájera Arreguín is a 2016 MBA General Management graduate of Munich Business School and a successful entrepreneur.
Johannes Ritz is a 2009 Master International Business graduate, research associate and lecturer at Munich Business School, as well as Director Latin America at corporate consulting firm Courage Partners Group.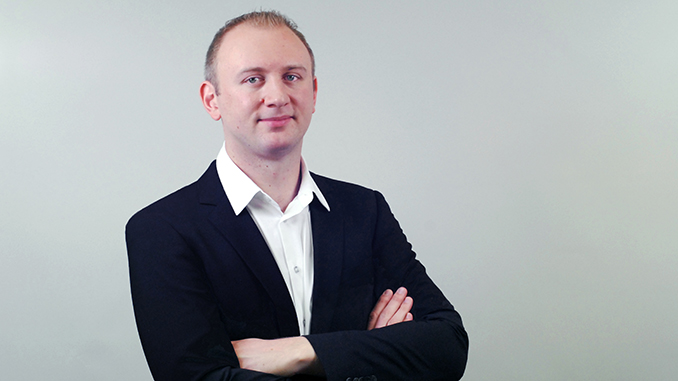 Johannes Ritz: Hola Ivan. Great to see you again. When we first met, back in 2012, I had just started working as a research associate here at MBS. You were still living and working in Mexico, your home country, and were planning to come to Germany for an MBA study program.
Ivan Nájera Arreguín: Hello Johannes. Yes, I was invited to an interview after applying to Munich Business School. You interviewed me at the time. We got along very well from the beginning and noticed already during the interview that we had very similar lives and interests. Of course, our interview focused on the MBA study program but we also discussed many other topics particularly related to Latin America.
Johannes: Yes, I was already half-way on my way to Ecuador back then. You went the other way nearly at the same time, coming to Germany from Latin America.
Ivan: We should have just swapped apartments. I could have spared myself looking for a flat in Munich. But you didn't want to go to Mexico.
Johannes: You were already a successful businessman in your home country before you came to Germany. What did you know about Germany at the time?
Ivan: When I was 17, I lived in Cologne for a year as an exchange student. I loved it there, and even thought about studying in Germany. But I returned to Mexico first,
completed my Bachelor's degree and then took a job with Nestlé. Then I went to China for two years, where I participated in a business development program that dealt with Mexican-Chinese trade. That was the context in which I and some partners founded my first company: a company for trade between Mexico and China.
Back in Mexico, I opened a branch office. A little later, a friend and I opened our first restaurant. That was how I entered the hospitality industry rather by accident. I quickly developed enthusiasm for it, however, and business went well: I was able to develop a functional business network and acquire capital quickly, which permitted me to open more restaurants and bars. Weren't you originally also planning to go into hospitality, Johannes?
Johannes: I had already founded an event agency with two friends after finishing school. Of course, we cooperated very closely with the gastronomy industry and also thought about
doing something along those lines ourselves a few times. I spent an exchange semester abroad in the US during my Bachelor's studies. Returning to Germany was a culture shock. That made me realize that I wanted to travel the world!
So I returned to Latin America for a few months. Afterwards I spent half a year in China. During my Master's study program at MBS, I went once again to Ecuador for my internship
abroad. I worked at the German embassy there, where I also met my wife. After having spent two additional semesters in the US, I went right back to Ecuador for my Master's thesis.
There, I did actually open a small German restaurant – with the idea of developing a "German Fast Food Brand". At the same time, I was working as a marketing director at the Universidad
Internacional del Ecuador and got very excited about the fi eld of education. When MBS asked me to return to Munich as a research associate of Prof. Dr. Bergfeld to do my doctoral degree,
we sold the restaurant and packed our bags.
Ivan: That was roughly the same time at which I was looking for a new challenge. I wanted to do something new and expand my horizon. I had this "German
dream" since my time in Cologne, and so I decided to go to Germany and build a business for myself there. I wanted to complete my MBA in Germany in the course of this: in order to become more familiar with German culture and to understand how to develop a successful business here. I also wanted to create a professional network in Germany for myself.
So I sold one of my restaurants in Mexico and came here with the money from that. Not long afterwards, you interviewed me.
Johannes: And about one year later, I returned to Ecuador. Initially, I wasn't to go to Latin America for the corporate consulting company of Prof. Dr. Bergfeld until I had finished my
doctoral degree. However, we soon noticed through my network on site that our German know-how was in high demand there. Since then, I have been working a lot in Ecuador and the region, though I am also still a research associate and lecturer at MBS.
I think it's much easier to go from Germany to Latin America than the other way around.
Ivan: I admit that I underestimated the change a bit. I had a working business in Mexico, while I had to kind of reinvent myself in Germany: I didn't have any network at first and barely knew how to establish a business in Germany. However, I held and still hold shares in hospitality operations in Mexico, which gave me the financial cushion to build something for myself here. So I did the logical thing and bought a gastronomy franchise.
Since then, I have been operating the La Taqueria branch at Isartor in Munich as a franchisee, where we treat our guests to typically Mexican cuisine.
Just recently, I have acquired the rights on the franchise from the former franchisor and am the lone proprietor now. I am currently developing our business and franchise model, exploring options to expand the market to other cities in Germany as well as Austria, and probably do a soft rebranding as it is not possible to register the brand name "La Taqueria" as a trademark.
I am also working on a Mexican food brand for the German market, including both products and gastronomy services. I want to enable people to experience authentic Mexican food and
Latin American eating culture.
Johannes: "Establishing a Mexican Food Brand in Germany" was the subject of your thesis that I tutored at the time, too.
Ivan: If you still want to open a German fast food brand on the Ecuadorian market – I'll gladly support you in that. Maybe we'll be business partners some day?