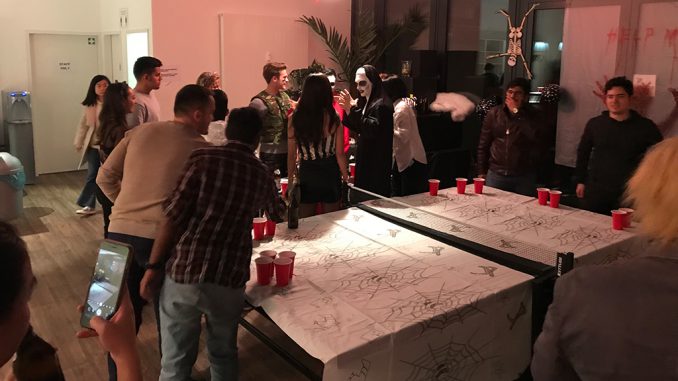 We had a great Halloween party at Munich Business School last Wednesday, organized by the student representatives of MBS.
The event, which took place at the MBS Lounge, was attended by about 50 students of the Bachelor, Master, and MBA programs, and featured scary costumes, delicious food, and lots of fun!
Thanks to our student council for organizing the MBS Halloween event!