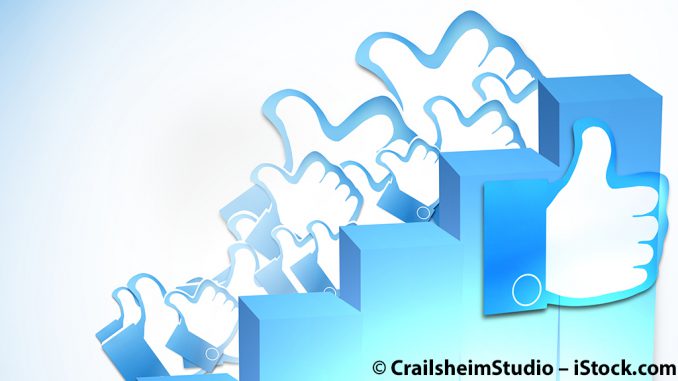 By the end of the decade, more than half of all people will live, learn and work digitally connected. These people use keywords such as Social Media, mobile, web-based applications, Industry 4.0, digital business models, Internet of Things, Big Data, etc., to describe the phenomenon that influences our daily lives as individuals and part of a global community. While digital interconnectivity is already omnipresent and has become a matter of course to many of us, it is connected with growing challenges or even existential fears for others. The volume of data and information that would reach us over the entire cycle of our lives more than a hundred years ago now floods digitally connected people on a single day.
One chapter of the reference book shows some facets of the digitization's potential to affect the role of the individual in an increasingly digital world. In the end, the question is raised if the digitization is capable of contributing to the aim of life of each and every human, i.e. to achieve personal happiness.
The following article contains excerpts from that chapter, with kind consent of Hanser Verlag, which published the book titled "Digital vernetzt: Transformation der Wertschöpfung".
One of the accomplishments of digitization nowadays is the fact that in total, companies and governments know more details about an individual than the person him- or herself, as he or she has most likely forgotten the majority of information that at some point found access into the electronic data recording system, or was not even aware that the information had been collected. The person must not even be in any way involved in the process: the social graph of an individual alone allows us to gain an impression about this person via the composition and activities of his or her circle of friends without having to analyze any data and information about the person him- or herself.
In the process, the individual loses sight which part of the social graph he or she constitutes. In a simple case scenario, he or she will become part of a social graph as soon as an acquaintant uploads his or her address book from the cellphone while registering on a website in order to connect automatically to those individuals who are already members of the platform. This does not only demonstrate who his or her friends are, but also shows and identifies third parties – who are unaware of the uploading process – as part of the circle of friends of the new user on the new website. The same applies for tagging people in photos of which the tagged are unaware. The ethics of this remote responsibility in this context is gaining significance (Simanowski 2014). Even for the individual who is not digitally active, it is almost impossible to hide his or her personal data, as third parties more or less involuntarily but to a great extent regularly contribute by generating data and information about the individual.
A further aspect is that most services are increasingly carried out over the internet exclusively, and technologies such as electronic smart meters and digital medical cards will sooner or later be legally required for all citizens. Thus, this is creating a continuously growing data cloud distributed over numerous servers and hanging over each individual citizen. The result is the above-mentioned dramatic asymmetry of knowledge about each individual that leads to the fact that companies and governments know more about a person than the individual him- or herself. Elements of the data cloud can be easily accessed legally (fiscal authorities) and illegally (by hackers) in more or less significant proportions – even without the knowledge of the individual concerned (Kucklick 2014). At the end of the day, each computer or database that is connected to the Internet in any way is potentially public. This causes data security to become temporary only on the one hand, but also allows to document transparency of illegal activities, such as the Panama Papers for example, on the other hand.
Digitization Without the Individual
During this development phase of digitization, first signs of a progressive digitization without individuals become apparent. This applies to completely autonomous operation of digital devices or machines without any involvement and control by people on the one hand, as well as independent learning of digital devices and machines (machine learning). The core aim here is the application and development of artificial intelligence (AI). The development status of AI has meanwhile progressed so far that the leading heads of Silicon Valley such as Tesla founder Elon Musk and Apple co-founder Steve Wozniak, but also physicist Stephen Hawking have expressed warnings. In an open letter published at the 2015 "International Joint Conference on Artificial Intelligence" in Buenos Aires, they especially point out dangers of AI implementation in the military sector. (The complete open letter can be found online under http://futureoflife.org/open-letter-autonomous-weapons/). Therefore, it is only a question of time until autonomous weapons or even robots will be used without any involvement of people and ultimately become inherently dangerous for the balance of world powers.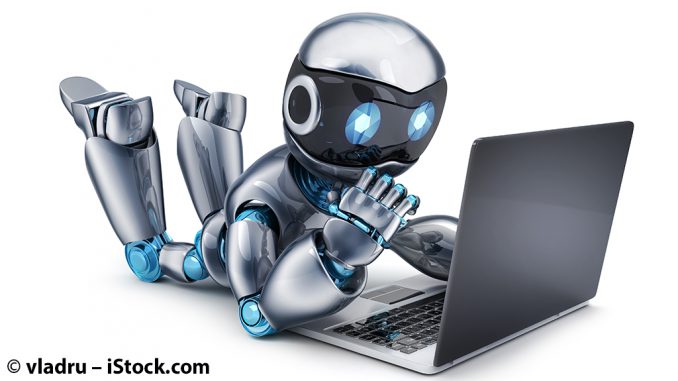 The development of cognitive machines is being expedited by several researchers. During the process, they re-implement the human evolution of a newborn in his/ her earliest childhood years in order to transfer the cognitive development of a human onto the machine. Ultimately, the machine shall be able to develop something close to a consciousness and thus develop its own individual skills needed.
This raises ethical questions and a need for ethical understanding of the machines. These issues must be discussed not least with regard to social programming of the machine. For example, how should an autonomously driven car decide and react during an accident – should it avoid the accident by going to the right and drive into a group of elderly ladies and gentlemen, or to the left and endanger the lives of a mother and child, or should it rather risk the collision and endanger the life of the passenger? Another case that has also been under scrutiny due to ethical issues was the event where an employee was killed in 2015 by a robot at a Volkswagen plant. Should robots be implemented in such a way that might endanger the health and life of people?
These philosophical questions are also posed from the scientific point of view. How should mathematical proofs be addressed that no-one can understand? In a joint effort and with the help of a computer, researchers solved the Erdős discrepancy problem in 2014 that originated in the 1930s. The solution was so extensive (longer than all 30 million Wikipedia articles together), however, that only a computer is capable to understand it (Kucklick 2015). Given the vast amount of data and information, theories and models could be a thing of the past within the field of science (Han 2013). Why develop and try to empirically verify complicated models, if you can proof certain matters at a much higher level of accuracy and far more granular through correlations based on vast quantities of existing data (Anderson 2008)?
Happiness and Digitization
In the end, everyone strives for their personal and individual happiness in life. The key to this happiness does, however, not lie in the digital world. Although it does create various possibilities to easier reach the path to success, at the same time, however, it continuously distracts from reaching the goal and exposes us to additional and completely new risks and hazards. One can end up too fast in a time-saving treadmill, in which the pressure to use the time saved by digitization wisely weighs down on us (Binswanger 2014). Awareness as a core component of happiness is impossible to experience in a digital world that continuously drives and prompts individuals to check their smartphones at an average of 53 times a day (with eight hours of sleep this constitutes an 18-minute interval (Markowetz 2015)). And at the end of the day, gratitude as a further central component of happiness has hardly anything to do with these digital topics: what counts here are fulfilling tasks, friendships, an intact family and a life in harmony with nature. Empathy as the last core component of happiness can only be authentically realized and experienced in an analogue life – a Facebook-like is merely a convenient brief click. Whether there really is a digitalized key application that contributes to the general subjective well-being in the long run is indeed doubtful.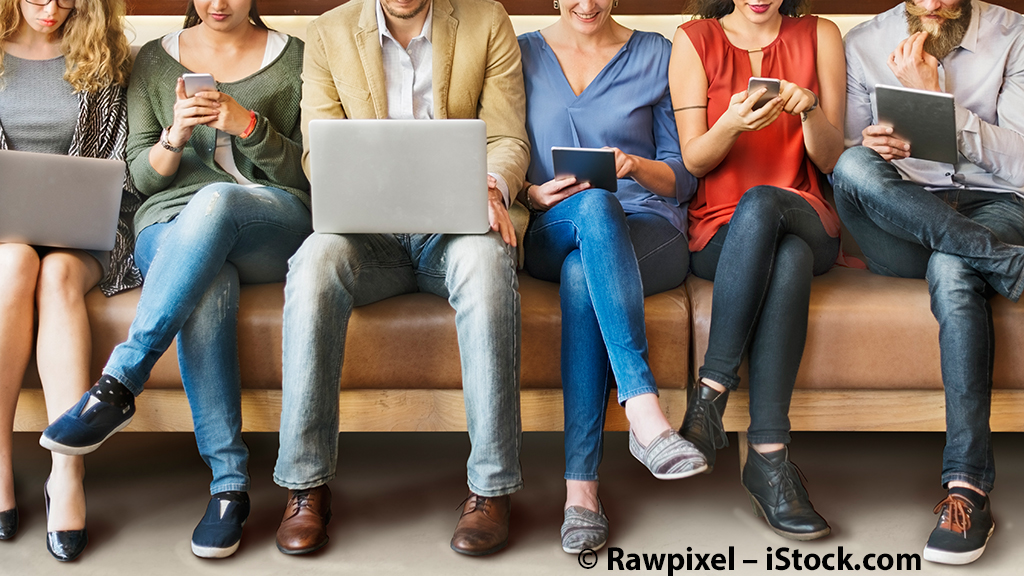 Technology companies such as SAP and Google nowadays offer extremely popular self-awareness programs for their employees (Chade-Meng Tan is considered a pioneer of this disciplinary with his "Search Inside Yourself" program at Google (Tan 2012)). Finally, it is worthwhile to get a glimpse into the future, and from there a look back into the past to be able to focus better on the present. The result could for example be something like the following:
"Future history 'books' will report that the paradigm change for a culture of personal privacy to one enforcing the absolute transparency of individual life was put into effect not only under the banner of measuring but also under that of networking. One will read that early in the twenty-first century, the internet of things inaugurated the triumph of artificial intelligence, given human complacency, over the remaining attempts at data protection. It consolidated objects and activities and simplified people's lives by way of control. Its immense data accumulation was a paradise for all those interested in human behavior on a larger scale: sociologists, advertising specialists, insurance companies, physicians, traffic and urban planners, law enforcement and other security agencies. Although the process was occasionally troubled by data protectors, for a long time the vast majority of them had already been cooperating with the state and commercial data collectors. The majority had permitted a glimpse into its buying behavior via the supermarket discount card, and it was now 'selling' its digital communication [. . .] At some point most people had acquired an 'intelligent trash container' that although it no longer worked under the banner of self-optimization or information management, was nonetheless serving governmental control as to whether recycling was done correctly" (Simanowski 2014).
Sources:
Anderson, C.: The End of Theory: The Data Deluge Makes the Scientific Method Obsolete. OnlineRessource 2008, retrieved from: http://www.wired.com/2008/06/pbtheory/ (as of March, 31, 2016)
Han, B.C.: Im Schwarm – Ansichten des Digitalen. Matthes & Seitz, Berlin 2013
Kucklick, C.: Die granulare Gesellschaft – Wie das Digitale unsere Wirklichkeit auflöst. Ullstein Buchverlage, Berlin 2015
Markowetz, A.: Digitaler Burnout. Droemer Knaur, München 2015
Simanowski, R.: Data Love. Matthes & Seitz, Berlin 2014
Tan, C.M.: Search Inside Yourself. Harper, New York NY 2012