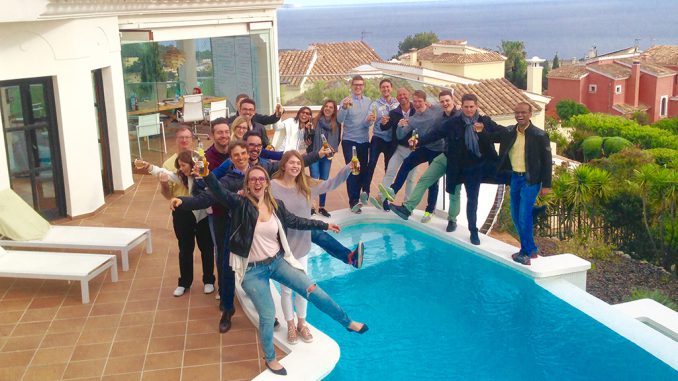 MBS Professor Dr. Marc-Michael H. Bergfeld and Guest Lecturer Morten Sondergaard Held Their MBA Leadership Lecture in Mallorca
A change of context can often help to absorb knowledge better. This is exactly what Morten Sondergaard, lecturer for Modern Leadership and "investor with a smile" (see: www.mortensondergaard.com ) and Prof. Dr. Marc-Michael H. Bergfeld, Academic Director of the Executive MBA program, decided to do. Morten Sondergaard opened his private villa to the students and a full weekend of lecturing, case presentations and group work was held in an amazingly beautiful setting on the island.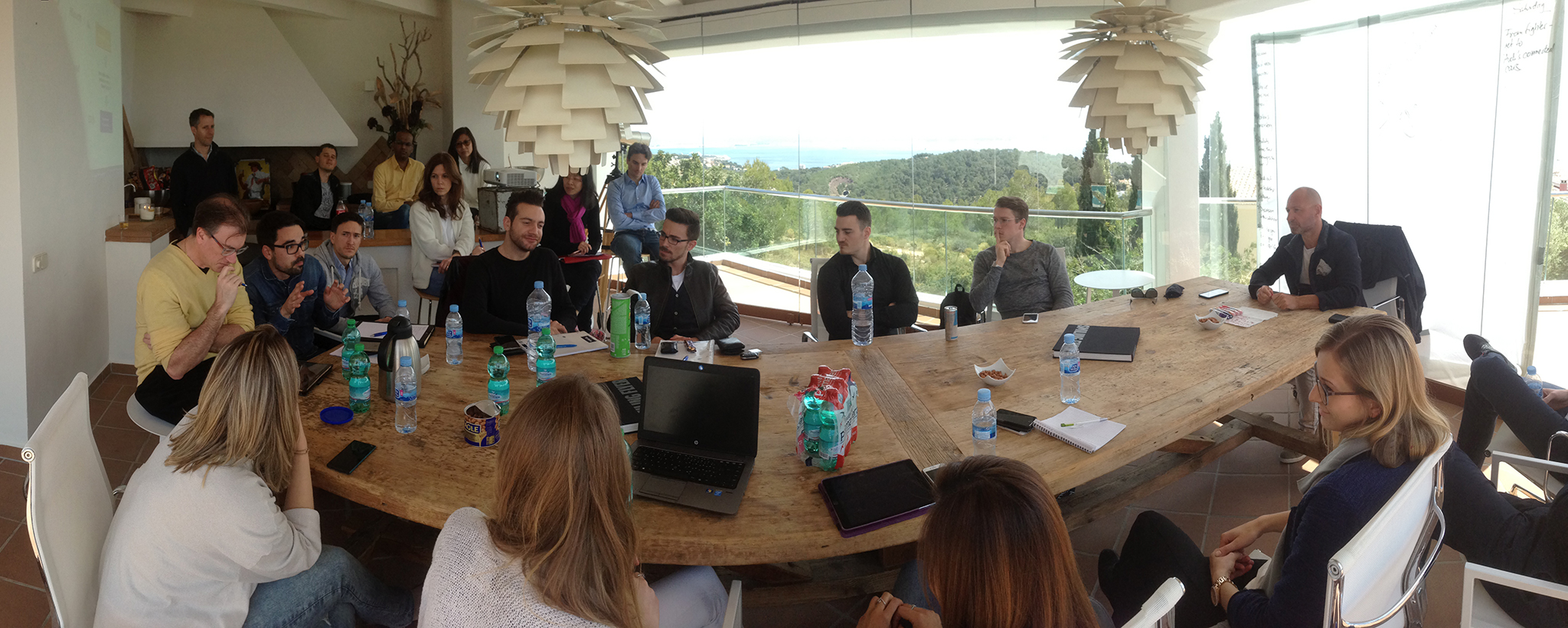 The students came well prepared. Every group had analyzed a particular leadership challenge and presented their findings. In addition, Prof. Dr. Bergfeld had invited Florian Schwensfeier, Director at Audi and responsible for many parts of the "connected car" development, to discuss the challenges of leading a growing organization under constant uncertainty.
Further, the students had to solve tricky questions during the lecture – and in particular were sent onto a 2-hour "Walk & Talk" in the National Park, next to Mr. Sondergaard's villa, in order to forge deeper ties amongst each other and discuss their own leadership challenges in a private and trusted manner.
On the final day, the lecture was closed with a barbecue on the villa's terrace before all students returned home to Munich – with a big smile on their face.
As one of the students put it: "I will remember this weekend for life. It's the perfect example of a new era of teaching and experiences with inspirational professors".