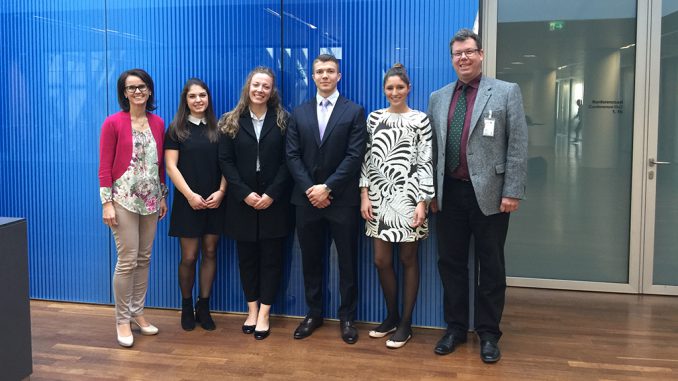 The 6th semester Bachelor Students of Munich Business School have successfully completed their Business Projects that are part of the HRM & Leadership course led by MBS Professor Dr. Arnd Albrecht. During the past week, the results were presented to company representatives of BMW Group AG, Roland Berger and Procemos who were impressed by the innovative performance of the students.
"We will definitely put some of the students' ideas to reality," the HR Strategy Project Direcor of BMW AG said. The representatives of Roland Berger, the biggest German strategy consultancy, as well as Procemos were highly satisfied about the presentations that dealt with topics such as Social Media application and modern team management. After their Business Project presentations, the students got the opportunity to get advice on career-related questions provided by the professionals from corporate practice.
The above picture shows one of the three student teams after their presentation in the BMW headquarters in Munich.