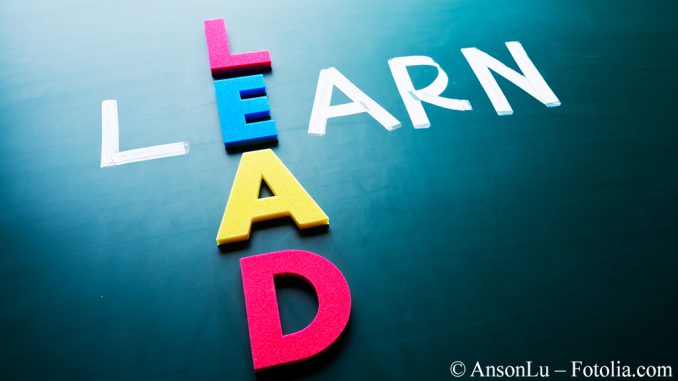 "Leadership and learning are indispensable to each other." John F. Kennedy
Digital transformation, i.e., the integration of digital technology into all areas of business, is significantly influencing all aspects of learning – the who, why, what, and how of acquiring new skills and knowledge. Why does the information age entail such a paradigm shift in learning? Some thoughts on the implications from a business school perspective:
Who: The Learners
Different groups of learners have always exhibited different attributes, requirements, or capabilities. However, there seems to be a new digital divide between the so-called digital natives and other generations: the generation born roughly between 1980 and 1994 represents the first generation to grow up with information and communication technologies (ICT). Due to its exposure to as well as familiarity and confidence with these new technologies from a very early age on, its members have been termed "digital natives". Their intensive and different use of ICT has contributed to distinct attitudes and practice towards learning regarding attention-spans, tools, devices as well as their specific skill set regarding digital technologies.
Besides the learning needs of these millennials, learning in the future also has to embrace the impact of digital transformation on older generations. The digital revolution fundamentally alters the way we live, work, and relate to one another. Thus, employees being born before the turn of the century need to catch-up on ICT skills in order to acquire competences needed in the (now digitalized) workplace and, in addition, need to become digital learners.
Why: The Purpose
The why of learning refers to the learning purposes and objectives that aim at preparing learners for success in a rapidly changing, digital society. With an increasing life expectancy, the notion of a "100 year life" is becoming the norm, and the majority of that spent studying and working, means that learning will be a lot more important in the future. The concept of "lifelong learning" is gaining traction in order to – in the business environment – secure employability for a workforce increasingly being replaced by algorithms or robots. The historic and to some degree artificial way we separated learning from work will be replaced by the idea that work is learning.
What: The Content
Historically, schools have been organized in the interests and image of the industrial revolution and the culture of the enlightenment. Higher education institutions such as universities are based on the idea of students learning a standardized curriculum on specific subjects with guidance of professional teachers organized to provide instruction. In the so-called knowledge economy, however, these models get challenged: Five years from now, over one-third of skills (35 %) that are considered important in today's workforce will have changed. A major shift can be observed from knowledge creation to acquiring competencies in order to foster lifelong learning in different contexts. 21st century skills such as media literacy, creativity, or complex problem-solving are not primarily content-based. However, they are so far only being addressed in a minor way by traditional education institutions who still heavily emphasize knowledge transfer. Thus, there is reason for concern that our educational systems are outdated and fail to convey the necessary skills that will adequately prepare learners for the future.
How: The Delivery
The way learning will take place going-forward will be transformed on all levels. Major trends in the way competencies are being developed comprise, e.g.,
Unbundling of learning: this entails a shift from the fixed timing and courses of study to more outcome-oriented approaches.
Personalization of learning: technology allows learning to be optimized (self-organized and dynamic) and on-demand to cater to the distinctive learning styles, pace, interests, and experiences of individuals.
Self-initiated and self-directed learning: individuals will take the initiative themselves in diagnosing learning needs, formulating learning goals, identifying human and material resources for learning, choosing and implementing appropriate learning strategies, and evaluating learning outcomes.
Participative learning: learning will move from an individualistic knowledge acquisition culture towards a collaborative knowledge creation culture with new learning forms such as peer-based learning or learning through collaboration.
Contextual and pull-based learning: learning will be increasingly designed from the perspective of the learner and not based on what the instructor wants or knows to teach.
New tools and educational resources: the new ways of learning will empower individuals to develop a fuller array of competencies, skills, and knowledge by blending cognitive and practical as well as experiential aspects tightly.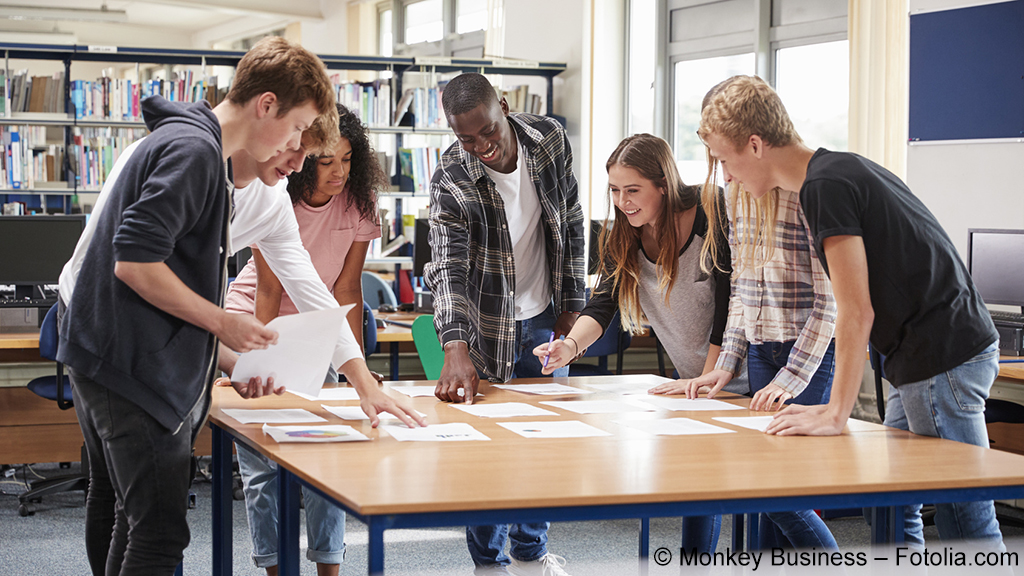 Relevance for Business Students
The development outlined above has enormous repercussions for business students and future managers: managers will have to think completely differently – for example, training and learning will no longer be the primary responsibility of someone else, like the HR department. The primary role of managers will consist in helping their staff to learn continuously, equipping them with the tools and technology they need, empowering them to work together, constantly collaborating, openly communicating, figuring out what they need to know, and know how to do it so quickly and effectively.
If employees are not continuously learning, finding what they need when and where it's needed, they aren't improving, creating, innovating, competing, or keeping up with change. It's cliché to say it, but employees will have to learn how to learn in this new environment. And management will need to support self-learning, not direct it. As a former Head of Strategy from Royal Dutch Shell once said, "In the future, the ability to learn faster than your competitors may be the only sustainable competitive advantage."
References:
Laala, M. (2011): Lifelong learning: What does it mean? Procedia – Social and Behavioral Sciences 28, 470 – 474.
Maurizio, A. / Wilson, J. (2004): Policymakers and 21st Century Skills. The Journal 3 2 (1), 28-30.
Mehta, S. / Downs, H. (2016): Six strategies for digital learning success. White Paper. Center for Creative Leadership.
Trilling, B. / Fadel, C. (2009): 21st Century Skills. Learning for life in our times. Jossey-Bass, San Francisco.
World Economic Forum (2016): The Future of Jobs. Employment, Skills and Workforce Strategy for the Fourth Industrial Revolution. Download at https://www.weforum.org/reports/the-future-of-jobs .